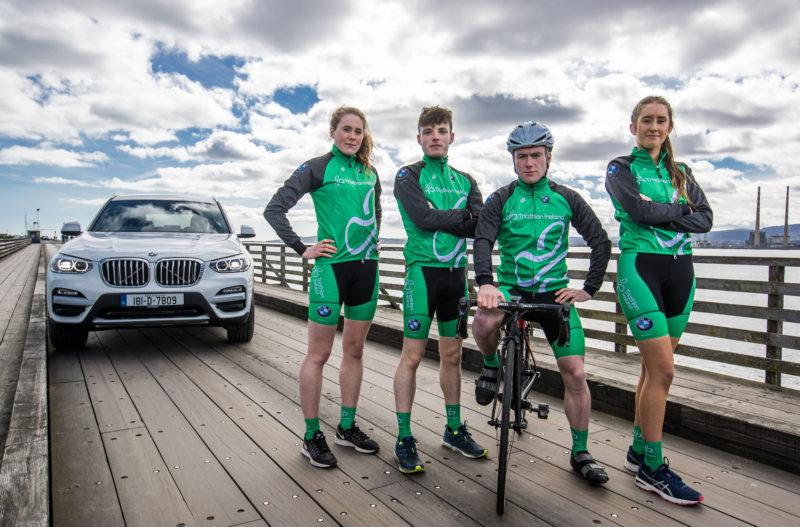 BMW Group Ireland has announced a new partnership agreement with Triathlon Ireland that sees the brand become the sport's main sponsor, as well as title sponsor of the BMW Triathlon National Series and the BMW Duathlon National Series. The deal includes a €1 million investment over the duration of the sponsorship.
For more than a decade, triathlon has had one of the highest growth rates of any sport in Ireland. Triathlon already has one of the highest female participation rates in the country, at 35 per cent, and despite its roots as daunting high-performance sport, triathlon has evolved into an accessible, achievable challenge enjoyed by people of all abilities and ages.
Ireland has the fifth highest participation rate per capita in triathlon of any country in the world. This year alone, more than 70,000 people will participate or watch a triathlon event on the island of Ireland. This summer, more than 10,000 people will compete in the BMW Triathlon National Series – a nationwide league of 17 races taking place around Ireland between May and September.
Commenting on the sponsorship announcement Paulo Alves, Managing Director BMW Ireland Group said: "The partnership with Triathlon Ireland is a hugely exciting development for BMW in Ireland. At the core of our brand is a notion to make every second count, whether in a professional, personal or sporting sense so we are very excited to come on board and further support the development of the sport here in Ireland."
Pictured above: Triathlon Ireland High Performance development athletes Orla Walsh, Kiernan Jackson, Con Doherty and Niamh Corry.