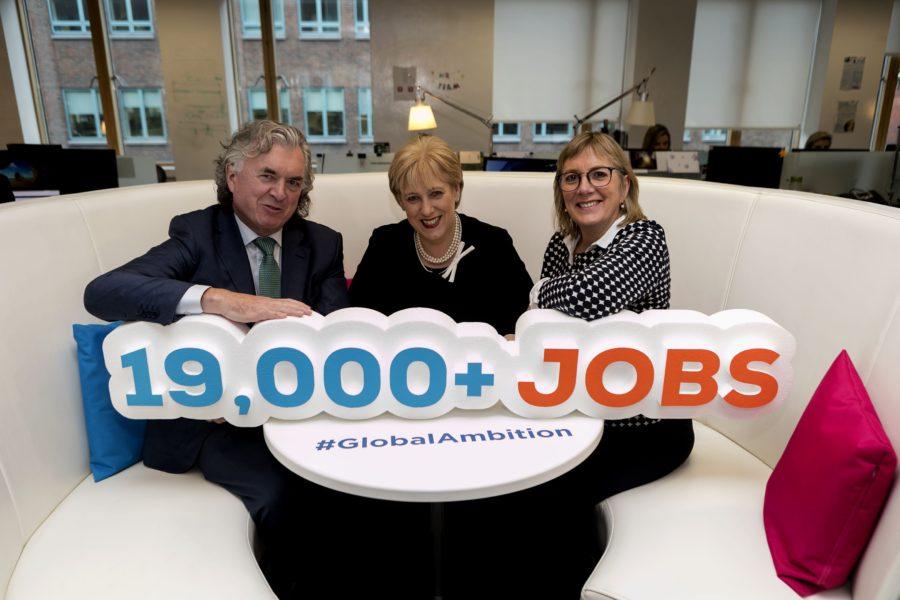 Enterprise Ireland, the Government agency responsible for developing Irish business globally, has reported the creation of 19,332 new jobs by companies it supports throughout 2017. 209,338 people in total are now employed in Enterprise Ireland-supported companies, the highest total employment achieved in the agency's history.
This represents a net increase of 10,309 jobs for 2017, taking account of job losses. In line with total employment levels, the net increase in jobs, is the highest on record with Enterprise Ireland. The job creation figures are up on 2016, despite the uncertainty that Irish businesses faced in 2017 in the context of Brexit.
Job creation was evenly spread across the country, with every county and region seeing increased employment. 64 per cent of the new jobs created were outside of Dublin. The West, Mid-West and North West saw the largest level of increases at 7 per cent in 2017.
Making the announcement today at the headquarters of Enterprise Ireland client technology company Ding, Enterprise Ireland Chief Executive Julie Sinnamon said: "Today's figures represent another year of strong performance by our client companies who now employ over 209,000 people and are a barometer of the robust health of Irish businesses. Despite the challenge and uncertainty created by Brexit, Irish companies have continued to grow their global exports, supporting strong job creation across all of the regions of Ireland.
Enterprise Ireland has also announced the launch of a new Market Discovery Fund to support Enterprise Ireland-backed companies to diversify into new markets and promote new products to existing markets. The new fund, which is another Brexit response measure, will support companies to appoint in-market accelerators, set up an in-market office, attend and exhibit at trade shows, develop market research and marketing collateral. There are three levels of funding available to companies: up to €35,000, up to €75,000 and up to €150,000.
Announcing details of the new Fund, Julie Sinnamon said: "In the context of Brexit, consolidating exports to the UK, while also expanding the Irish export footprint in markets beyond the UK, is a key priority for Enterprise Ireland. The new Market Discovery Fund, along with our intensive international programme of export focused trade missions, and our recently introduced Agile Innovation Fund, are key supports which will be instrumental to helping even more companies grow and reach new export markets. The new Fund further underpins our goal of increasing exports by €5 billion by 2020."
Pictured above: Terence O'Rourke, Chairman, Enterprise Ireland; Heather Humphreys TD, Minister for Business, Enterprise and Innovation; and Julie Sinnamon, CEO, Enterprise Ireland