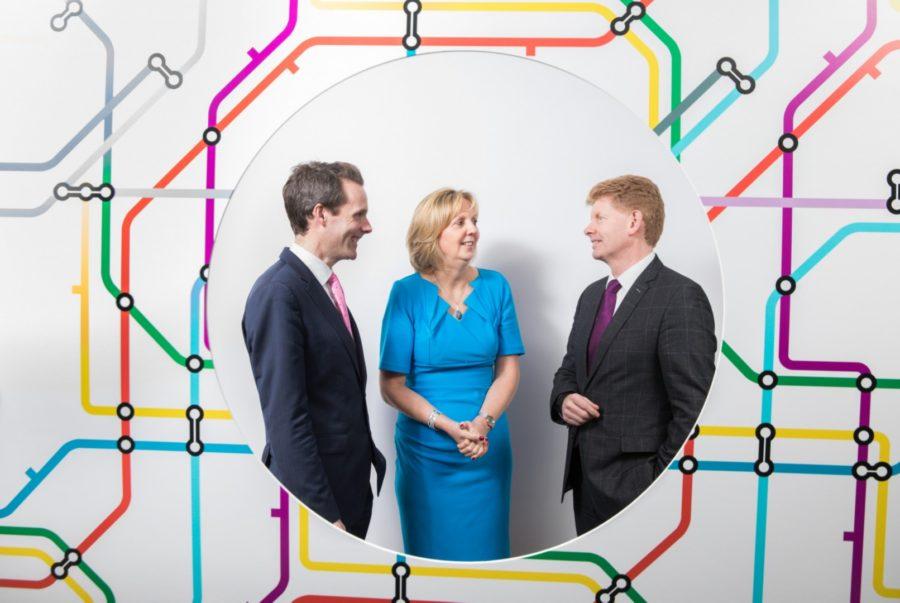 EY Ireland has announced the acquisition of DKM Economic Consultants, the firm's first acquisition in Ireland. The acquisition of DKM expands EY's existing government, infrastructure and economic advisory services in Ireland. With the former DKM team, EY now employs 2,096 people across the island of Ireland, including its recent intake of 253 graduates.
Following this acquisition, the 15-strong EY-DKM Economic Advisory team, led by partners Shane MacSweeney and Luke Charleton, will offer advisory services across a wide range of specialisms, including construction and property economics, project appraisal, transport, urban economics and market analysis. The team will integrate into the EY network as EY-DKM Economic Advisory, working alongside EY's global community of more than 180 economic advisory professionals.
DKM Economic Consultants was founded in 1981. Led by Directors Annette Hughes and John Lawlor, the former DKM team worked across multiple sectors, including construction, infrastructure, health, transport, urban development and agriculture. The DKM team will relocate operations from Grand Canal Wharf to EY's office later in January.
Mike McKerr, Country Managing Partner, EY Ireland, commented: "Coming together with DKM, we are extremely excited by the opportunity we now have to build truly unique solutions for our clients across our service offerings. Many of our Irish clients, domestic and international, are grappling with uncertainty from a variety of perspectives including social, political and technological. With more than 35 years of unparalleled experience in the Irish market, DKM offers our clients market-leading expertise to help them understand the future economic environment they will operate in, and to help them navigate the road ahead."
Pictured above: Shane MacSweeney, Head of Government, Infrastructure and Economic Advisory, EY Ireland; Annette Hughes, Director at EY-DKM Economic Advisory; and Mike McKerr, Country Managing Partner, EY Ireland