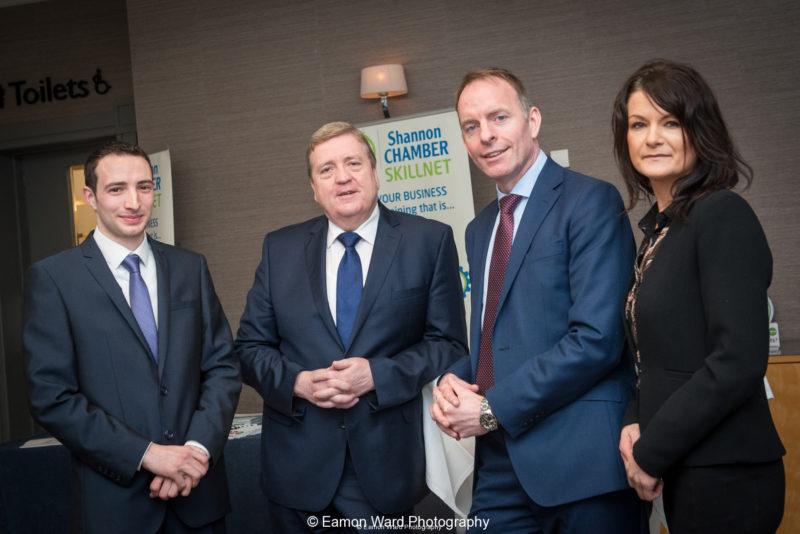 Shannon Chamber Skillnet, a training network in the greater Shannon area, has been allocated funding to deliver a more comprehensive programme in 2018, it has been announced.
In its first two years of operation, the network – which is led by organisation Skillnets – has delivered 91 training programmes to 889 executives in 322 member companies. It has also provided training to 45 unemployed people, exceeding its targets for member company engagement.
Welcoming the funding approval, Shannon Chamber CEO, Helen Downes said: "We are delighted that our application to continue as a training network and to enhance our offerings to members has been approved by Skillnets.
"Having a Skillnet has greatly enhanced our offering to our membership. The programmes we have offered to date have reflected our members' needs, which were identified through a training needs analysis survey issued to all members. Getting members directly involved in choosing the types of training they need means that the impact of all training is quantifiable, and we can assess how it equips employees with the types of new and enhanced skills they need to add value to their organisations."
Pictured above: Pat Breen TD, Minister for Employment and Small Business; Cillian Griffey, Network Manager, Shannon Chamber Skillnet; Paul Healy, CEO Skillnets; and Helen Downes, CEO, Shannon Chamber.
Photo credit: Shauna Kennedy