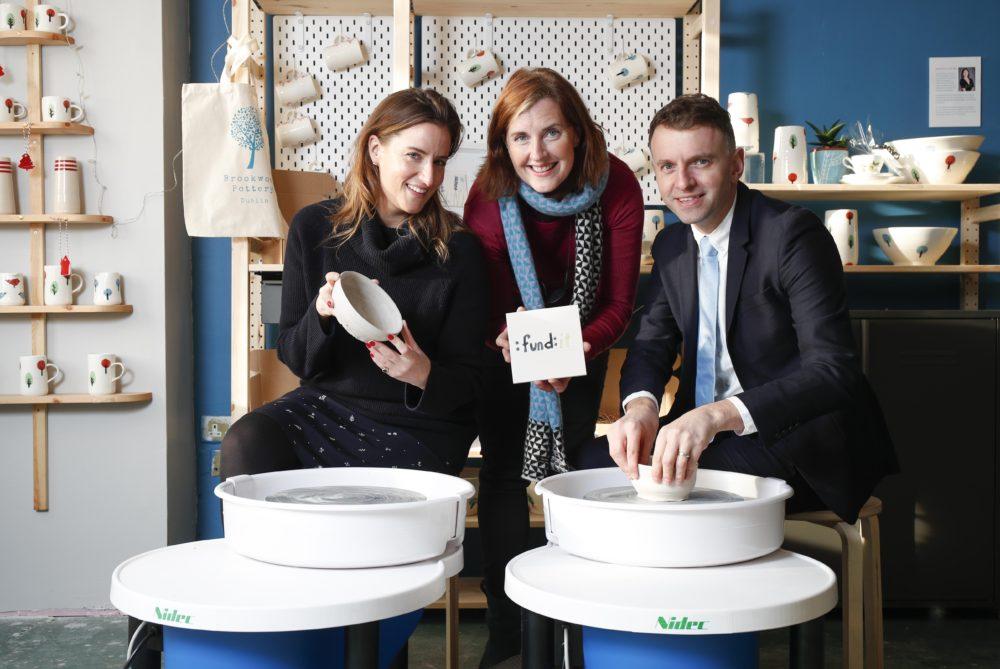 To celebrate the second year of their partnership, Bank of Ireland and Fundit.ie have added three new project categories to the Irish crowdfunding website. This will allow project creators to submit projects focused on enterprise, environment and heritage in order to raise funds. To date, over 1,400 projects have been pledged to on Fundit.ie.
Andrew Hetherington, Chief Executive of Business to Arts and Fundit reflects on the partnership:
"2017 has been a fantastic year for Fundit.ie with Bank of Ireland as our partners, and we are very happy to announce the launch of three new categories – enterprise, heritage and environment. Mobile optimisation and new technological developments offer our users a further enhanced Fundit.ie experience. Fundit.ie supports Irish projects, both regional and national, and we look forward to welcoming new project creators to our site via our new categories."
On Saturday, Novemeber 11, potter Elaine Fallon of Brookwood Pottery opened the doors of a new pottery studio in North Dublin for the local community. Through a successful campaign on Fundit.ie Elaine raised €16,600 to help finance the refurbishment and purchase of pottery equipment in Santry.
Commenting on the Fundit campaign, Fallon said: "None of this would have been possible without the help of Fundit. By reaching out to others and asking for their support we managed to start something really unique. One of the best aspects of the campaign for me was learning how willing others are to help and what goodwill there is out there. It has been a vital help to us to move forward and has been a wonderful, heart-warming experience for me personally."
Pictured above: Lesley Tully, Head of Design Thinking, Bank of Ireland; Andrew Hetherington, Chief Executive, Business to Arts and Fund it; and Elaine Fallon, Founder, Brookwood Pottery
Photo credit: Conor McCabe Photography.