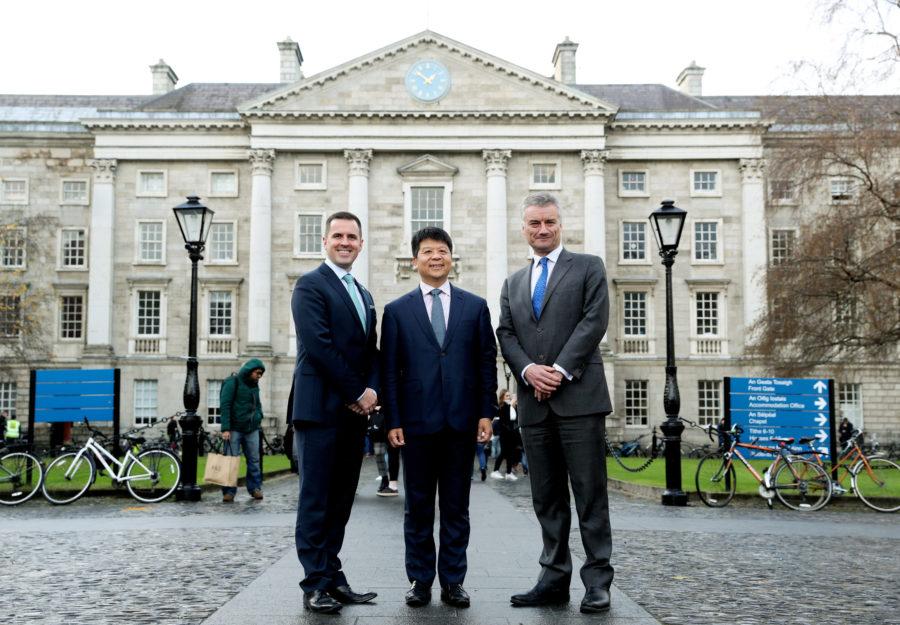 Huawei, a global information and communications technology (ICT) solutions provider, has announced a new research partnership with Trinity College Dublin as part of its growing R&D footprint in Ireland. At an event at Trinity College Dublin, Guo Ping, Huawei Deputy Chairman & Rotating CEO, also announced the expansion of the company's Cork R&D operation, which is growing from a small team to nearly 20 highly-skilled staff.
These developments bring Huawei's R&D investment in Ireland to €17.7 million in 2017, a significant increase from 2016. As part of his visit to Dublin, the Huawei Rotating CEO, Guo Ping will also have a meeting with Leo Varadkar, Taoiseach, to update him on Huawei's 13-year presence in Ireland. Huawei now employs over 160 people in Dublin, Athlone and Cork across its business and R&D operations, of which 75 per cent are locally recruited.
An Taoiseach Leo Varadkar TD welcomed the announcement saying: "Huawei's continued investment in Ireland illustrates the innovative technology ecosystem we have developed, with more and more major international tech firms basing and growing their operations here. The company's new research partnership with Trinity and its expanding R&D footprint across its Dublin, Cork and Athlone operations are a strong endorsement of Ireland's tech credentials and illustrates Huawei's ongoing commitment to its Irish operations. Bilateral trade between Ireland and China is now worth over €12 billion each year, and by strengthening our links with companies like Huawei we can increase this further in the years ahead."
Pictured above: Martin D. Shanahan, CEO of IDA Ireland and Guo Ping, Huawei Deputy Chairman & Rotating CEO, and Dr Patrick Prendergast, Provost of Trinity College Dublin.