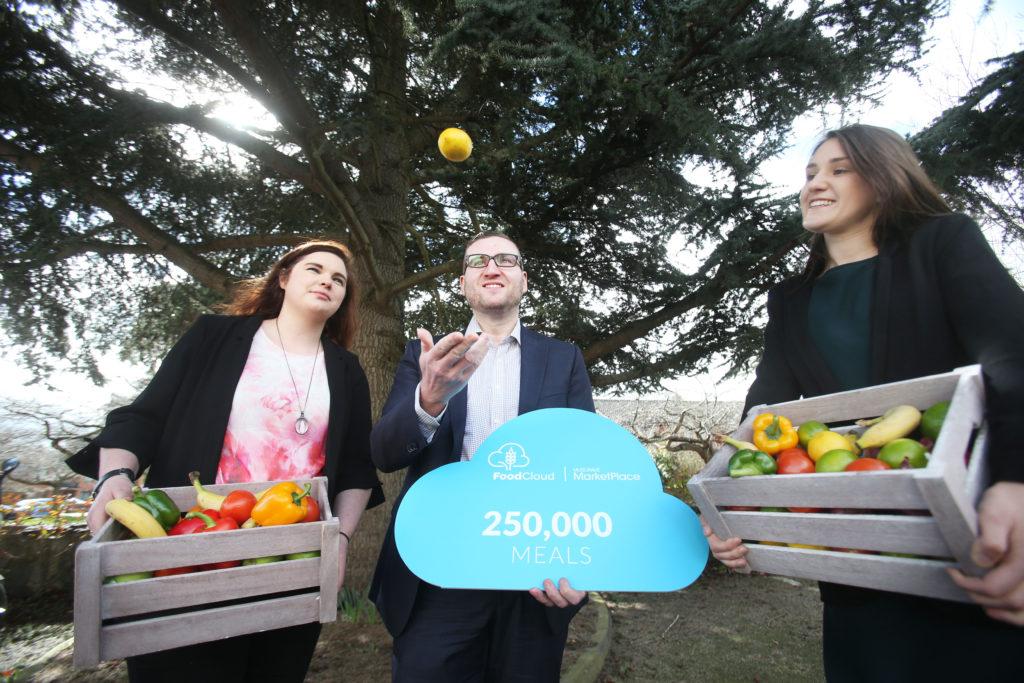 An Irish wholesale supplier to foodservice, retail and SME businesses has donated 115 tonnes of fresh food to charities across Ireland. Musgrave MarketPlace made the donation equating to over 250,000 meals with a value of €345,000 through its two-year partnership with FoodCloud.
FoodCloud is a social enterprise that connects businesses with surplus food to charities in their local communities via a software platform. Musgrave MarketPlace established its partnership with FoodCloud in 2016, with the aim of providing local charities in need with fresh wholesome and nutritional foods.
Musgrave MarketPlace donates surplus food directly to the FoodCloud Hub in Tallaght from its central distribution centre in Blanchardstown, everyday. Once the food reaches the closest FoodCloud Hub it is counted, uploaded to the FoodCloud IT warehousing system, and then segregated. Each day the FoodCloud Hub team go through all donated goods, contact the charity partners and take orders for delivery or collection.
Speaking about the impact of the partnership, Jennifer Kitson, Fundraising Department, Dublin Simon Community said: "The Musgrave Marketplace partnership with FoodCloud has been contributing to Simon's Riversdale House for over two months now. Riversdale House is a long-term accommodation service for people with high support needs following years of homelessness. As such, the donated food items are a valuable part of our 'Food for Simon' programme, which helps us to reduce the costs of running our services, leaving more money for other essential support services."
Pictured above: Jennifer Kitson, Fundraising Department, Simon Community; Desi Derby, Marketing Director, Musgrave MarketPlace; and FoodCloud co-founder and CEO Iseult Ward, at Dublin Simon Community's Riversdale House in Palmerstown, Dublin