Craft Beer Pioneer Appointed Chair of IBA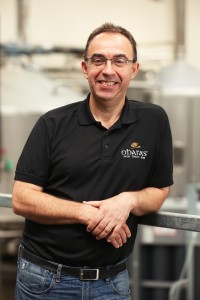 Seamus O'Hara, Managing Director of the Carlow Brewing Company, has been appointed as the new chairperson of the Irish Brewers Association (IBA), the representative group for brewers and distributors of beer in Ireland. O'Hara set up the Carlow Brewing Company in 1996 and is one of the craft brewing industry's most recognisable pioneers.
The beer sector in Ireland is burgeoning with exports worth over €265 million; 63 production microbreweries in operation; and established players expanding and investing; ensuring that there has never been more choice for consumers in Ireland and export markets when choosing high quality Irish beer. According to the IBA, beer production remains the most important sector within the drinks industry in terms of indigenous manufacturing and providing jobs. Direct employment by the commercial beer industry was up 8 per cent between 2013 and 2014, with 2,100 people employed. The Irish brewing sector produces 728 million litres of beer in 2014.  43 per cent of all beer produced in 2014 was exported and in 2015 beer accounted for 21 per cent of all beverage exports, worth €265 million.
Commenting on his appointment, O'Hara said: "It is a great honour to be entrusted with the role of chairperson of the Irish Brewers Association, particularly as the Carlow Brewing Company celebrates its 20 year anniversary this year. The IBA has represented the interest of brewers across Ireland since 1908. Since then the industry has changed drastically and in 2016 we continue to experience exciting developments, with new breweries opening across the country and established players expanding and investing.