Celtic Pure launch €5m expansion plans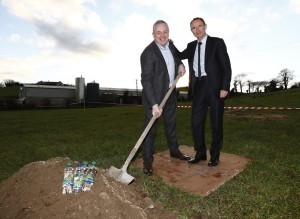 Celtic Pure, the Irish mineral water company and official water sponsor for the FAI, has unveiled plans for their new €5 million bottling facility.
Republic of Ireland football manager Martin O'Neill was at the company's County Monaghan plant for the announcement of the multi-million euro expansion. The plant, which is located on the outskirts of Corcreagh in Monaghan, will create up to 60 new jobs during the construction phase, as well as securing the future for the 50 people currently employed at the facility.
"Celtic Pure has been a great sponsor for the FAI and the senior international men's team," said O'Neill. "I have been impressed by what I've seen here today, and I would like wish CEO Padraig McEneaney and his staff every success in their future endeavours."