Annual Analysis of Irish Hotel Sector Launched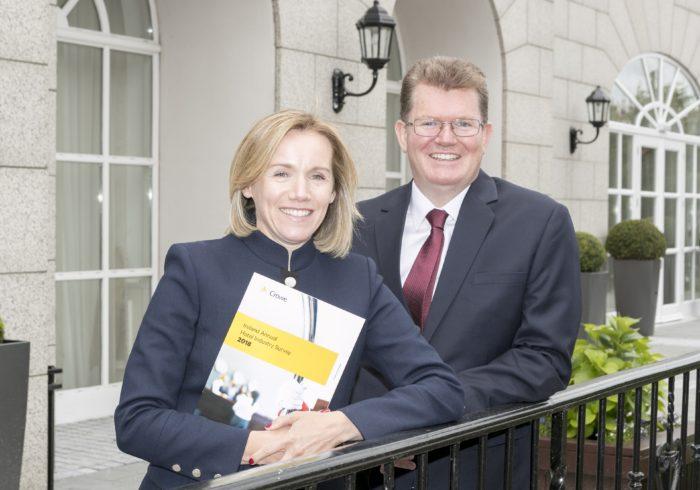 Accountancy practice and adviser Crowe has launched its annual analysis of the Irish hotel sector. The Crowe Ireland Hotel Survey, compiled from an analysis of Irish hotels' 2017 accounts, shows that key performance metrics have enjoyed a period of sustained improvement, with a seventh consecutive year of growth in turnover. Record profit levels, room occupancy levels and average room rates have been recorded in all regions.
The report claims that the levels of profitability recorded will be necessary to provide a sustainable business model to allow for a €1.5 billion investment required to deliver an additional 11,000 rooms, which will be required within the next seven years. Failure to deliver this capacity will impact on competitiveness and Ireland's ability to maximise revenue from the tourism sector.
Hotel room rates have increased in all regions, up 6.86 per cent on average rates achieved in 2017 when compared with 2016. Rooms in Dublin hotels had an average rate of €136.96 in 2017, some 6.78 per cent higher than the price achieved in 2016. During 2017, the South West and Western Seaboard regions were the strongest performing areas, with average room rates for both regions rising to €100.67 and €87.49 respectively, a growth of 7.96 per cent in the South West and 9.67 per cent in the Western Seaboard area.
For the first time since 2011, average room rate growth in regions outside Dublin was higher than the capital, pointing to a more balanced recovery in the sector across the country. Profitability in the capital increased at a lower rate when compared with other regions. Dublin hotels increased their profits on average by 12 per cent, whereas the largest increase in profitability was achieved in the South West at 17.43 per cent growth with Western Seaboard at 17.01 per cent and Midlands and East at 13.89 per cent.
Speaking about the outlook for 2018, partner at Crowe, Aiden Murphy said: "Notwithstanding some headwinds with a weaker currency in our largest tourism market, the UK, outlook for the sector remains positive. After seven consecutive years of growth and sustained projected growth expected in the coming years it will be important to address the capacity constraints if Ireland is to fully reap the benefits of Ireland's high quality and internationally renowned tourism product."
Image by: Iain White / Fennell Photography