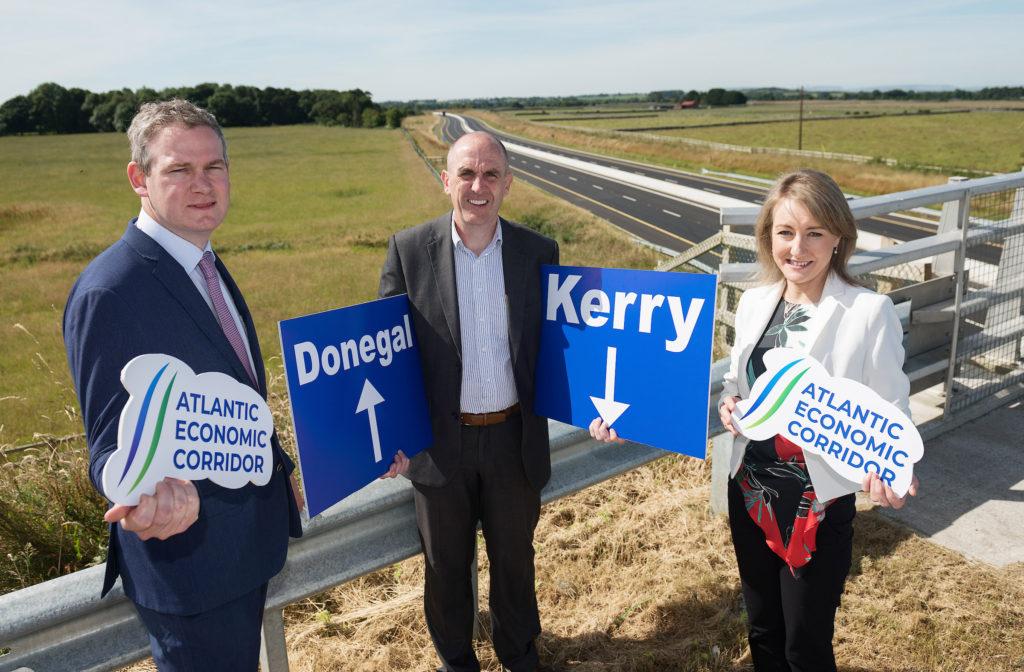 The Atlantic Economic Corridor (AEC) website has been launched by the Minister for Community Development, Natural Resources and Digital Development, Seán Kyne. The website is to offer information on the advice and supports for people thinking of setting up a business in the region, or for those interested in relocating there.
Businesses and agencies in nine counties stretching from Kerry to Donegal have joined forces to launch the online hub in order to drive interest in the west coast as a great place to live and work, and to attract further investment to the region. The development of the Atlantic Economic Corridor is a long-term collaborative initiative encompassing Ireland's business community, national and local government, higher education sector, and public bodies.
The region represented by the AEC has a total population of 1.7 million people and is home to a wide range of successful businesses, including ambitious start-ups, established multinationals, and indigenous Irish firms prospering in global markets. The region boasts a number of higher education institutions producing a steady supply of graduates across a wide range of industries.
Commenting on the website Minister Kyne, said: "A wide range of companies have already discovered the benefits of the Atlantic Economic Corridor as a place to do business. Across a range of industries, enterprises of all sizes can avail of increased business opportunities and tap into the wealth of skills available through our educated and dynamic workforce. Through this website we can attract more investment to the west of Ireland and show what a great place Ireland's western seaboard is to live in.
"The development of the AEC is a long-term project. Launching this website is very much an initial step in our work, but it is also an important step. It enables us to get the message out that the AEC is the ideal location for businesses to set-up and expand. It shows that many major businesses are already established along the corridor, that we have the infrastructure and skills necessary to support modern businesses, and that business and Government are working closely together to further develop the AEC in the coming years."
Pictured above: Minister for Community Development, Natural Resources and Digital Development, Seán Kyne with Tony Neary, VP & MD, Medtronic and Helen Leahy, Ibec, Regional Policy Executive
Image by: Andrew Downes