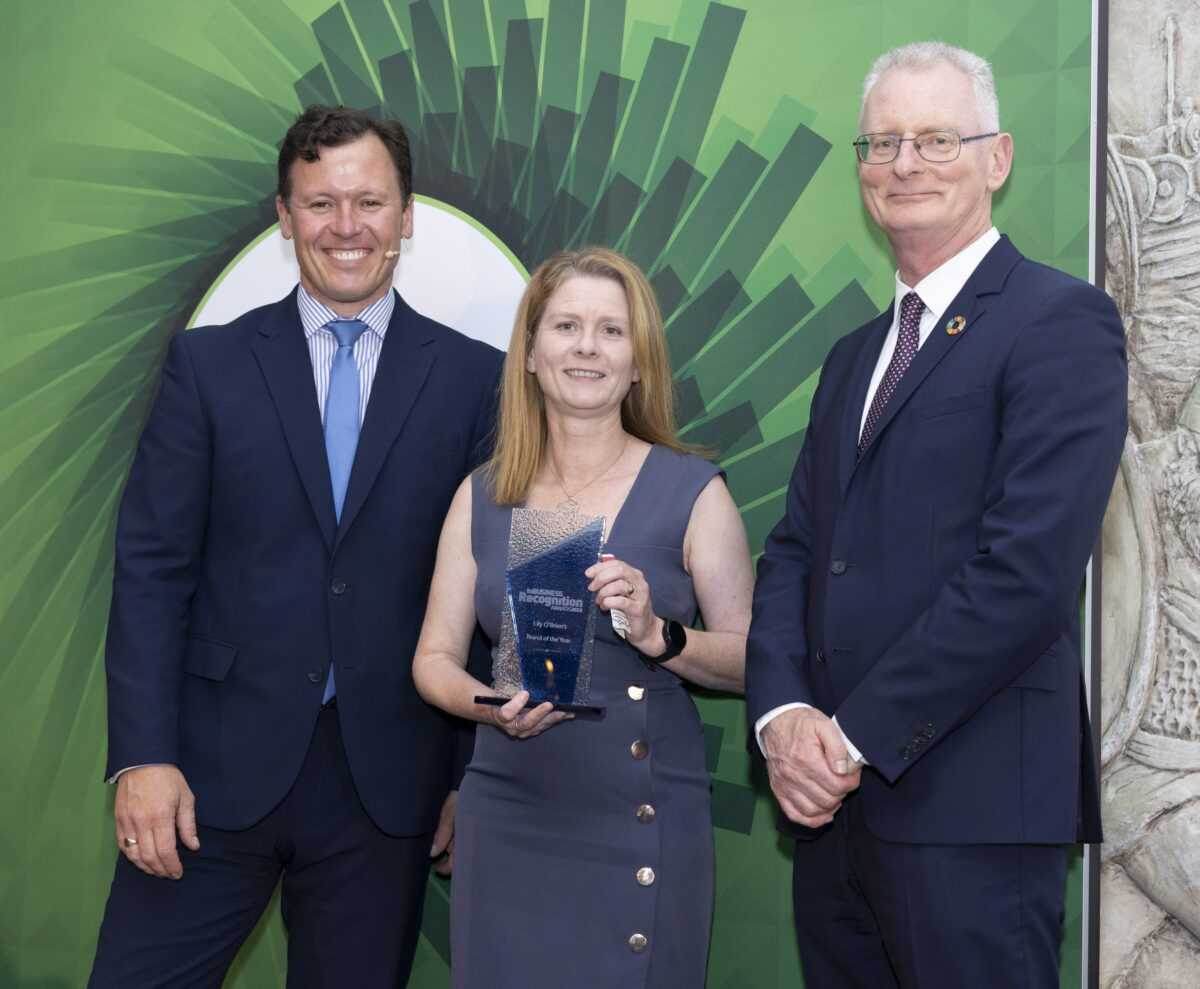 "Irish chocolate brand Lily O'Brien's is conquering export markets and has its sights set on America next," says Managing Director Michelle Vance
Lily O'Brien's manufacture premium chocolates and desserts in the heart of Co Kildare. Started from a kitchen table by founder Mary Ann O'Brien, in 1992, and named after her daughter Lily, the business has grown to position excellent Irish chocolate on the world map.
Over the past 30 years Lily O'Brien's Chocolates has established itself as one of Ireland's best-loved chocolatiers. The passion for chocolate that first inspired Mary Ann O'Brien is still present in every aspect of the business and remains at the very core of what Lily O'Brien's do. The highly experienced team are passionate about creating innovative chocolate recipes using the finest quality ingredients, which are then shipped to many corners of the globe.
"As a brand Lily O'Brien's is incredibly proud of everything that we do," says Michelle Vance, Managing Director, Lily O'Brien's. "We have a small team here who are incredibly passionate about the brand and the product that we put into the market. We hope that the product brings as much joy to consumers as it does to us."
Constant Innovation 
The R&D team and new product development (NPD) teams meet every week to look at food trends, new recipes, new packaging formats, and different aspects of the business, whether it's industry requirements, or consumer needs.
"The brand strategy over the last number of years is to grow the core business, which is box chocolate, but also to bring more chocolate occasions into the brand," Vance notes. "It's creating more chocolate indulgent moments in people's lives."
The team created the concept of 'Chocolate Desserts', which is now an established segment withing the premium boxed chocolate market, and its premium chocolate share bags are another innovation which has delivered strong growth. 
Most recently a new range of Chocolate Truffles, launched in September 2022, has had very positive results and feedback; the new Salted Caramel truffles was voted Product of the Year 2023 in the chocolate category in a survey of 8,000 people across UK & Ireland by Kantar. 
Market positioning
Lily O'Brien's success is both national and international, with a spread across global markets such as a brand presence in Kuwait, and the US in their sights. It is the largest indigenous brand in the premium chocolate market in Ireland and is the third largest brand in the premium chocolate category. 
With 85 per cent of their business already in export, Lily O'Brien's supplies some of the world's largest retailers including Tesco, Asda, Sainsbury. What is most interesting, and beneficial to the brand, is that it also supplies 20 different airline customers, as well as rail and premium hotel customers, with luxury potted desserts and chocolate products. "Many consumers around the world get to taste Lily O'Brien's chocolate every year, and that has a huge benefit to building brand awareness."