Portwest: Getting Essential Workers Back to Work Safely
Harry Hughes, CEO of workwear company Portwest, has steered his family business through a year of growth, responding to the needs of the pandemic.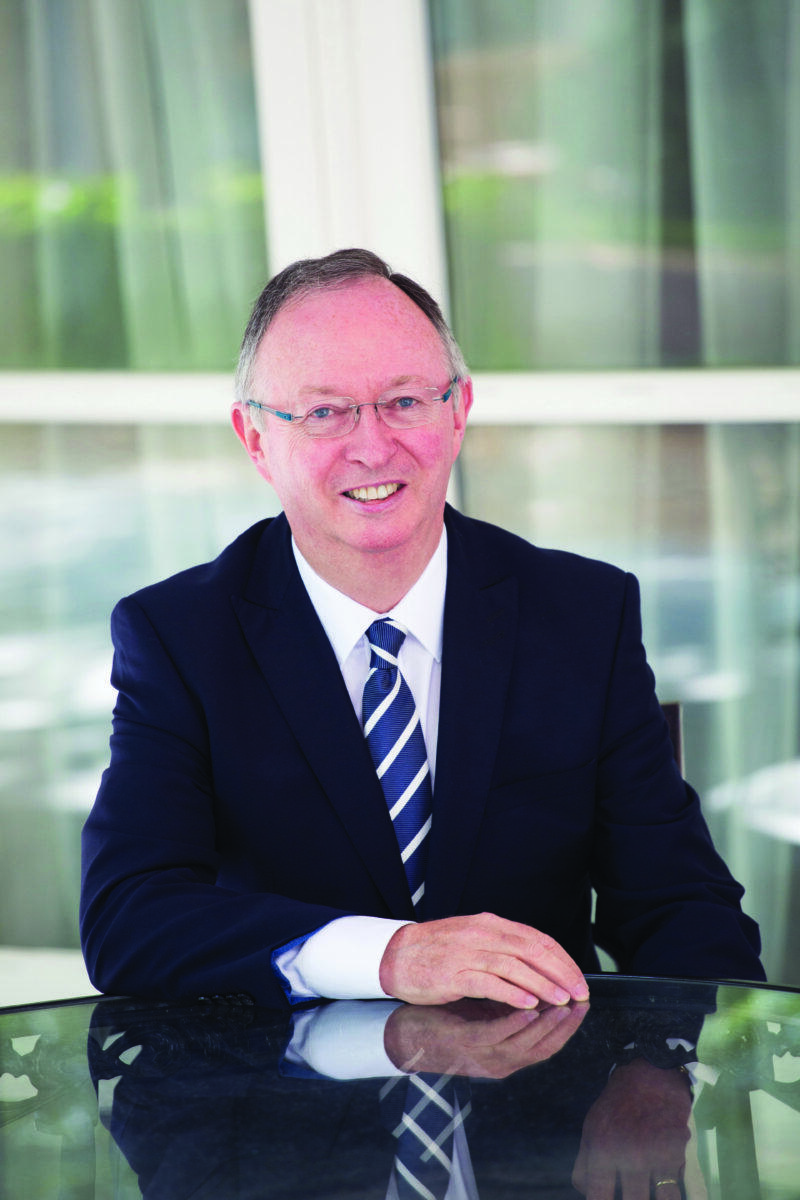 Portwest, the Westport-based workwear manufacturer continues its trajectory as the world's fastest growing workwear company, under the leadership of CEO Harry Hughes. The family business was founded in 1904 by Charles Hughes, and Harry Hughes continues to build on its reputation as a leader in the design and manufacture of high-quality workwear, footwear and PPE. Accepting the Chambers Ireland Recognition Award for Businessman of the Year, Hughes says, "It's a great recognition for all the hard work of everyone in the company. Both our suppliers and customers deserve a lot of the credit for our success." The company, and its CEO, have previously been recognised with numerous other awards. Hughes accepted the title of EY Entrepreneur of the Year in 2017, and the company has won Great Place to Work 2019-2021, Ibec KeepWell Mark 2019-2021, Deloitte Best Managed Companies 2016-2020 and Exporter of the Year 2018. Hughes previously announced the company's five-year strategic plan to grow by 20% annually to become a €1 billion turnover company by 2025. Portwest currently employs over 4,500 people worldwide and has customer service representatives in over 130 countries. The company has recently announced the creation of 40 new jobs at their Westport headquarters, across a variety of business functions including product development, internal sales, IT, procurement and marketing. Despite the difficulty of recruiting and onboarding new staff during lockdown, Portwest is planning an innovative approach with a virtual careers fair planned for spring 2021 to fill the new positions it has created.
GROWTH YEAR
Portwest produces over 1,350 independently certified products distributed from six warehouses across the globe. The past year has seen Portwest continue to grow and expand, and Hughes cites one of the key wins of the past year as being able to introduce new product lines which responded to the needs of the pandemic, and adding a number of new customers. "Sales are up 14% versus 2019. Lots of changes but we remained focused on our sales," he notes. Pre-pandemic, sales of personal protective equipment (PPE) represented 6% of Portwest's annual sales, but this figure jumped to 12%, as demand for PPE intensified. The company also donated and delivered over €100,000-worth of stock of Portwest PPE products to a number of healthcare facilities, nursing homes and hospitals for doctors, nurses and public workers. Additional safety equipment was required for many essential workers in sectors such as manufacturing and construction in order to safely continue at their jobs. "The safety industry grows at 3% per year and the landscape is solid
as the products are worn by workers in industry, which remained open during the pandemic," says Hughes. New product innovations included items such as the CV14 Helmet Screen, a visor compatible with most safety helmets and hard hats and the CV15 face shield, a visor designed to be worn independently. Both were designed to protect workers from the spread of Covid-19 on returning to the workplace. Another new product response to Covid-19 safety protocols was the Iona range of vests, to be worn by the designated Covid-19 Compliance Officer on sites, in adherence with the guidelines laid out by the Construction Industry Federation. The company also made its first acquisition into safety footwear in March 2020, investing in Italian company Base Protection, one of Europe's leading brands of safety footwear. The company, established in 2007, operates factories in Italy and Albania, and employs over 600 people.
KEEPING FOCUS
Despite the strong growth of Portwest, challenges were certainly there too, as Hughes cites, "The sudden change to working from home and the closure of the businesses of some our customers," as the main shocks of the past year that impacted on the company. Tactical planning has been important to cushion against the other main issue of recent times and he reveals, "We opened a large warehouse in Poland to make us Brexit-proof." However, despite the chaos of the global business environment facing into the pandemic, he admits that overall, he has changed his simple strategy and the focus of the business very little. "We have a growth formula and keep applying it each year," he says. It's a formula that so far has worked. Reflecting on the unique qualities that make Portwest stand out from the competition across the sector, he says, his aim is "To keep trying to be the best in every department. To follow the successful flexible formula, we have followed for years and not to be diverted from our course." "Design and innovation are key drivers in this sector," he emphasises and points to "Sustainability, digital transformation, and online sales," as the major industry trends he will be paying attention to. Looking forward to 2021, with
typical understatement he says, "No big projects this year," before outlining plans for completing the Westport office expansion, opening a new office in Manchester, bonding warehouses in the US and Poland and opening a new factory in Africa.
2020 Recognition Awards Winners in Profile