DHL: Connecting People, Improving Lives
Bernard McCarthy, Managing Director, DHL Express Ireland, reminisces about a year in which the DHL team rose to the challenge of providing essential services playing a part in the fight against Covid-19.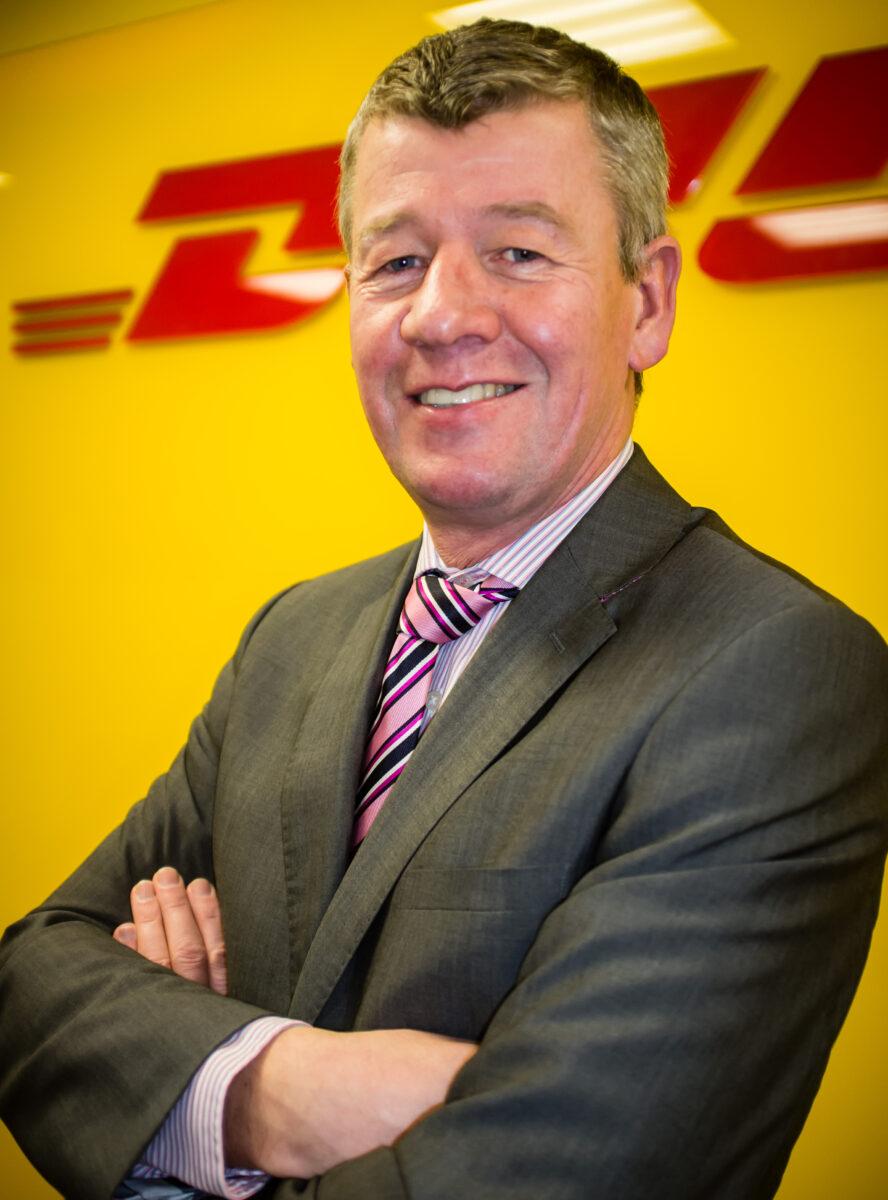 The last year has stretched and challenged DHL Express Ireland like no other in recent memory, but I'm very proud of the manner in which our team across Ireland has risen to this challenge. As an essential services provider, we maintained our Express services into and out of Ireland throughout the pandemic, without interruption. In so doing, we have brought true meaning and relevance to our purpose, which is "Connecting People, Improving Lives". This has been borne out in many different ways since the Covid crisis commenced in March 2020. In the early weeks of the pandemic, we played a key role in bringing very large quantities of PPE into Ireland from China and other countries in South East Asia. When supplies of critical PPE were at their lowest in March and April, DHL Express services provided a critical supply line into Ireland. And it's the same story with regard to Covid testing kits, as we imported literally hundreds of thousands of these kits on our air express service, again predominantly from South East Asia, at a time when the supply was at its lowest. There are many similar examples of how DHL Express in Ireland played a key role in the fight against Covid. When lab testing capacity was under huge pressure during the first big wave of positive cases, we transported hundreds of thousands of completed Covid tests to labs in Europe to facilitate these samples being tested and results were returned to Ireland within 24 hours. The list goes on and on, and there are countless other cases where we have been providing express delivery services (both into and out of Ireland) for Pharmaceutical, Life-Sciences and Medical Device products, critical to Ireland's response to the Covid crisis. Indeed we have also played a significant role in the supply chain activities supporting the clinical trials involved in vaccine development.
KEEPING BUSINESSES ALIVE
There's another side to the role DHL Express has played during the pandemic. Clearly not every shipment has contained PPE, test-kits or critical pharma product, but for many businesses and individuals, DHL Express, and others in our industry, has provided an important connection to the outside world. We have seen very significant increases in shipments exported by Irish business where online sales have become their lifeline. Indeed it's no exaggeration to say that this online sales outlet – with Irish companies selling their product to Europe and the world – has helped maintain commercial viability for many businesses. And in the lengthy period of lockdown where non-essential retail has been closed, the DHL Express network across more than 220 countries has enabled consumers in Ireland to shop internationally. It is well established that online shopping has boomed during the pandemic and the role of DHL Express in facilitating this massive growth is hugely significant. Whether it was a birthday or Christmas gift or just a special treat for a loved one, these deliveries brought much joy and value to their recipients throughout this very difficult period.
TEAM EFFORT
The term 'frontline hero' has become something of a cliché in recent times but it's very true in relation to the DHL team. I'm especially proud of our team of couriers, warehouse operatives and other operational staff who turned up for work every single day to keep our network moving and in so doing maintaining great service to our customers. And these frontline heroes are supported by another team of superstars working from home to ensure that our service offer remained unaffected throughout the year. The InBusiness Recognition Award is a fitting tribute to the tremendous work of everyone across DHL Express Ireland and the invaluable service they have provided throughout the pandemic. Much has been said and written about a new-found appreciation for many front line services, whose importance have shone through during the pandemic. In my view, the services provided by DHL Express and others within our sector very much fall into this category—we are an essential services provider and the critical nature of our role has never been more apparent. As we settle into 2021, with Brexit now a reality, there are a new set of challenges for our industry. What's clear is that the retail shift to online continues at speed and our volumes continue to grow exponentially. Our immediate challenge is to build and extend our capacity in order to manage this growth, which will require significant investment in our infrastructure. Planning in this regard is already well advanced and we stand ready to make these investments confident in the future positive development of our business.
2020 Recognition Awards Winners in Profile