Dalata Hotel Group launches own coffee brand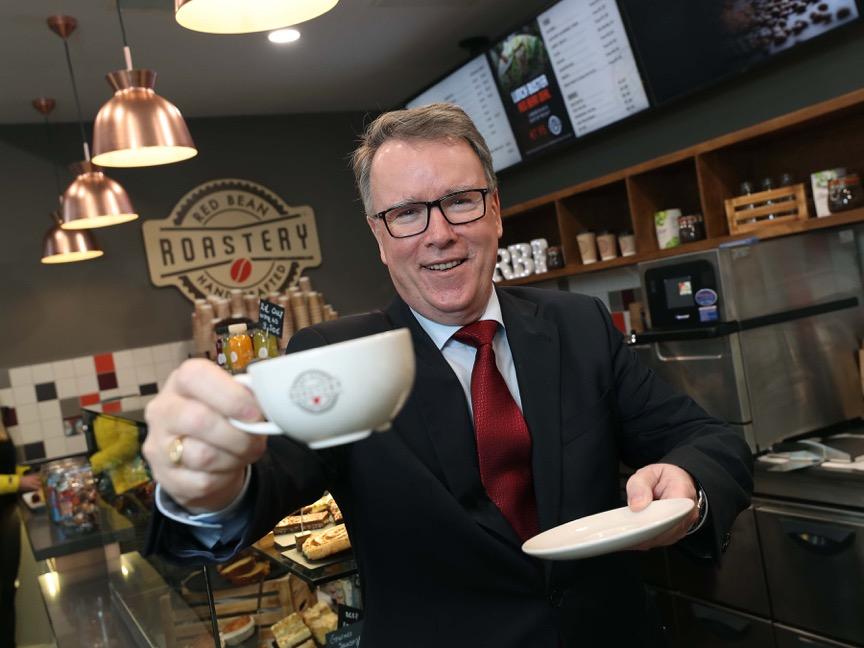 Dalata Hotel Group has launched its first ever own-brand Red Bean Roastery coffee shop at its flagship Clayton Hotel in Dublin 18.
Red Bean Roastery has launched with 14 Coffee Docks in Clayton and Maldron Hotels throughout Ireland & UK, and this is the first standalone coffee shop with two more planned for rollout in Dublin in 2018.
The coffee shop is located adjacent to Clayton Hotel Leopardstown in Central Park, Sandyford's premier business district, which has tenants such as Vodafone, Salesforce, AIB and Bank of America. The park has a working population of 25,000 set to rise to 35,000 over the next ten years.
In addition to the planned standalone coffee shops, Dalata Hotel Group is rolling out the Red Bean Roastery brand to 35 of its existing Clayton and Maldron Hotels located throughout Ireland and the UK in 2018, and will be included as a standard in hotels under construction.
The new Red Bean Roastery coffee shop in Leopardstown was officially opened today by Pat McCann, founder and CEO of Dalata Hotel Group alongside Alan Deller, General Manager of Clayton Hotel Leopardstown. Speaking at the launch Alan Deller said: "This addition to the hotel and the Sandyford business district is a fantastic step forward in providing more facilities in the area. Top class services and facilities are very much in demand and this is what we are providing."
The coffee shop at Leopardstown has a team of four trained baristas serving signature Red Bean Roastery coffee, pastries and handmade treats, healthy salads, soups, sandwiches and gourmet savory items all prepared fresh onsite.
Pictured above: Pat McCann, founder and CEO of Dalata Hotel Group