The latest offering from the masters of mobile for the over 65's has plenty of features and applications to make the silver surfer even more tech-savvy.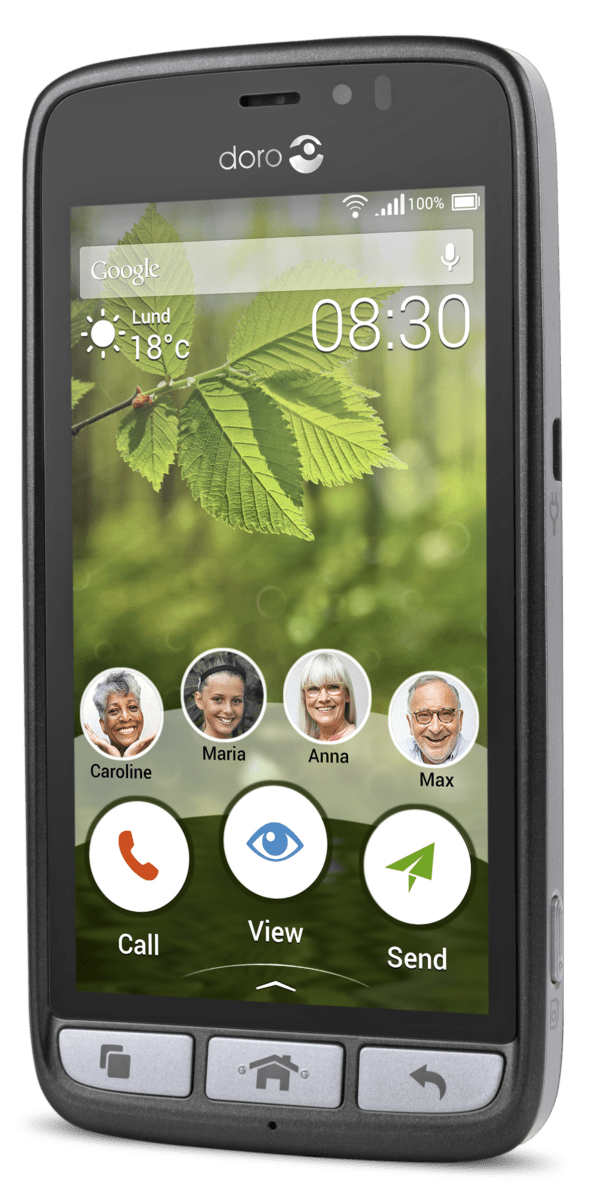 While tech giants like Apple and Samsung continue to battle it out to offer the most advanced, stylish and high-performing smartphones on the market, the guys at phone maker Doro stick to what they know best – mastering phones for the over 65's, or 'silver surfers' as they are often called.
It's a very niche market but one that the Swedish company has been thriving in since it shifted its attention from manufacturing home telephones for business and consumers to products that are tailored to fit the needs of senior citizens.
Research from Doro itself shows that demand for smartphones in people aged 65 and over continues to rise steadily at around 11 per cent year-on-year. They would stay that, but even still, there is no doubt that those of a certain vintage are looking for more from their phones and braving the world of mobile applications.
A good place for them to start is with Doro's latest offering, the 8030. Right from the get go, you can see that Doro knows its customer. Having turned on the phone for the first time you are presented with a simple, non-technical questionnaire which enables you to set the phone up to suit your specifics needs, from the size of the text to the audio levels.
In a matter of minutes you're ready to go with a simple interface showing three key functions – call, view and send – which makes navigating the menu system really straightforward.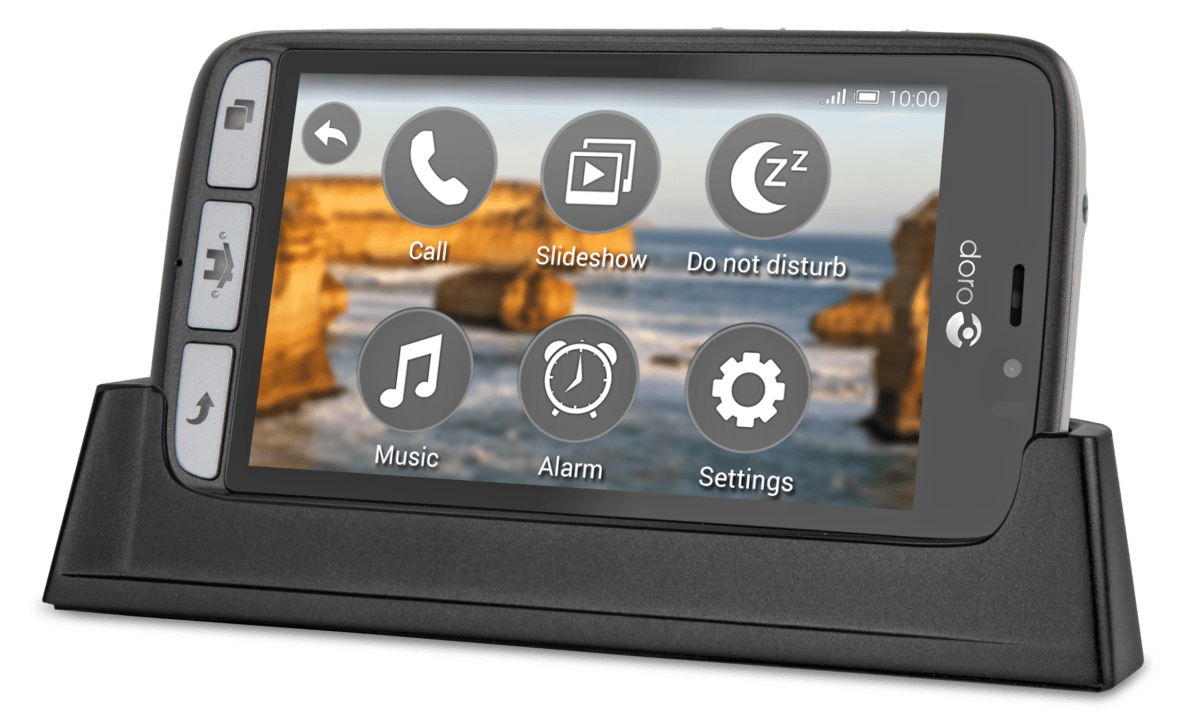 It has a 4.5-inch screen, which is quite comfortable to hold – though for someone who has upgraded from a basic Doro flip phone it may take a bit of getting used to.
In terms of power, considering the average user of this device, the 2,000mAh battery offers more than enough and a full charge will get you over a day's use. It also comes with a nifty cradle for charging.
The rear camera is more than ample and will undoubtedly offer many a user the chance to embrace a proper camera phone for the first time. At 5MP you won't be blown away by the results but it will give you everything you need for those special occasions.
In terms of security and given the age of most users, the Doro 8030 offers a clever new app called Connect and Care, which helps relatives and friends support their loved ones from afar. You download the app onto your device and connect it with the Doro phone, allowing you to do things like view the location of the person as well as set them reminders. The phone user can also send you their location should they get into difficulties and require assistance.
While at a glance, for most of us the Doro 8030 will seem like a throwback to when smartphones first came on the scene, once you see a senior citizen using one you realise the extent to which the manufacturer has gone to make it user-friendly. Overall, the 8030 is a delightful addition to an already impressive portfolio of products by a company catering for a demographic that often gets overlooked when it comes to the latest mobile technology.
For more information on the Doro 8030 or Doro's range of products go to www.doro.ie