Dublin-based Data Solutions Announces Expansion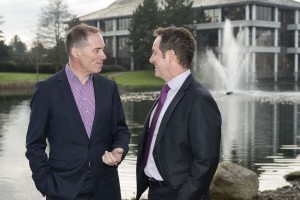 Irish IT solutions firm Data Solutions has announced it is investing €5 million and creating 20 new jobs to bring its team to 40. The company aims to triple its business over the next three years to €80m turnover on the back of this investment.
Part of the investment will be used to penetrate the UK market, with new offices in Theale, Reading. This expansion will be used to bring IT solutions from vendors such as Nutanix and Skyfii to the UK market. Data Solutions expects its UK operations to grow to the same size as its Irish business by 2018 and is targeting £30 million in UK turnover by then.
The 20 new positions are being divided evenly between Data Solutions' Dublin headquarters and its new offices in Reading. Roles are spread across technical support, sales and marketing and will be filled by 2018. The company has already hired two new account managers in Ireland and a managing director and sales manager to run operations in the UK.
Along with Nutanix and Skyfii, Data Solutions has also signed partnerships with leading vendors Arista, CommVault and Supermicro. Other vendors Data Solutions works with in Ireland include Aruba, Check Point, Citrix, Dell Wyse, RSA Security and ShoreTel. It also has channel partnerships with the likes of Capita, Trilogy Technologies and Integrity 360.
Speaking about the announcement, Michael O'Hara, Group Managing Director, Data Solutions said: "We've achieved exponential growth in the Irish market over the past few years and now we want to do that in the UK. We have a strong network there already and we're bolstered by our new partnerships to grow a real presence now."