EI Investment in Female Entrepreneurs Hits Record Levels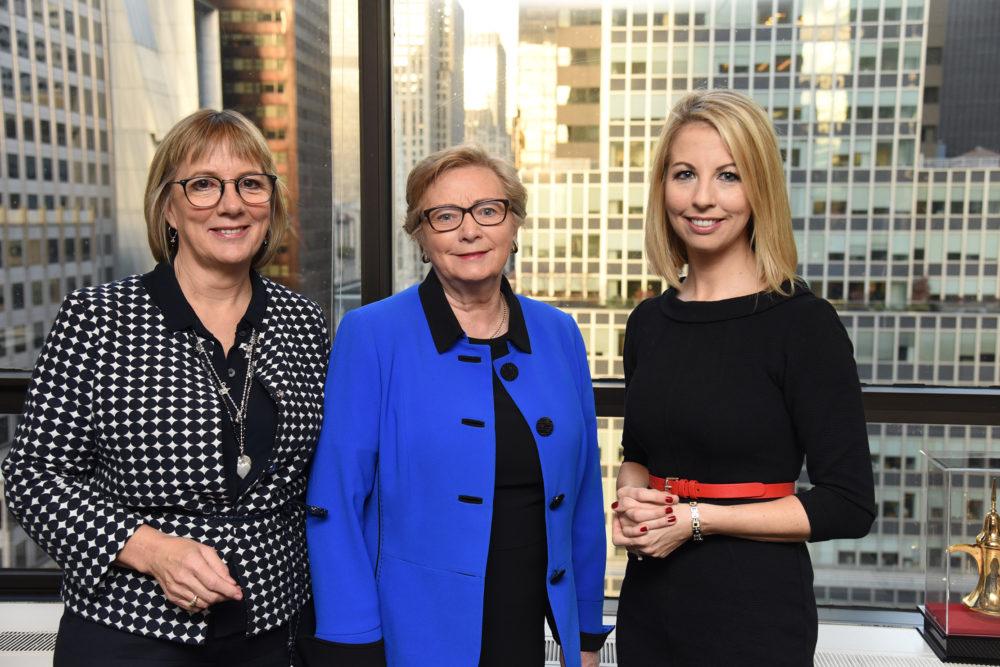 Enterprise Ireland has announced that the agency's investment in female-led companies has reached a record level.
More than €5.5 million was approved for investment in female-led companies in 2016 and this level of investment will be higher again in 2017. The announcement was made by Julie Sinnamon, CEO Enterprise Ireland, speaking in New York at 'Her Place at the Table', an Enterprise Ireland female leadership and entrepreneurship event, attended by Tánaiste and Minister for Business, Enterprise and Innovation, Frances Fitzgerald and 80 female corporate leaders and entrepreneurs.
The event took place during the Enterprise Ireland/IDA Ireland trade and investment mission to the USA this week. Led by Minister Frances Fitzgerald, the mission is focused on boosting the profile of Enterprise Ireland clients and the 'Irish advantage' they bring to US buyers, particularly across banking, construction and life sciences sectors.
Addressing the event,Minister Fitzgerald said: "Ireland has made significant progress to empower women in entrepreneurship. Establishing the Enterprise Ireland Female Entrepreneurship Unit was central to this, achieving more gender balance in Irish entrepreneurship. I am proud to see this achievement and to see that Enterprise Ireland's investment in female-led companies at €5.5m in 2016, is at a record high."
Delivering the keynote speech at the event, Julie Sinnamon, Enterprise Ireland CEO said: "We funded 63 female-led start-ups last year, and in 2017, we are pushing to increase our investment in female-led start-ups even further. Enterprise Ireland is deeply committed to female entrepreneurship and this is embedded in the agency's 2020 strategy."
The event also included a panel discussion with Cork-born Samantha Barry, an executive producer for social and emerging media for CNN; Aoife Ni Mhuiri, founder and CEO of the Kerry-based connected health technology company Salaso Health and Maureen Mitchell, an Irish-American and Senior Advisor with Boston Consulting Group and former President at GE Asset Management. The panel discussion was moderated by Caitriona Perry of RTÉ.
Pictured above: Julie Sinnamon, Enterprise Ireland CEO, Tánaiste and Minister for Business, Enterprise and Innovation, Frances Fitzgerald and Caitriona Perry, RTÉ