Pat O'Donnell, Managing Partner at Principal Connections - the Irish Office of Agilium Worldwide LLC on resilience and agility in executive search, and maintaining a personalised client service from a distance.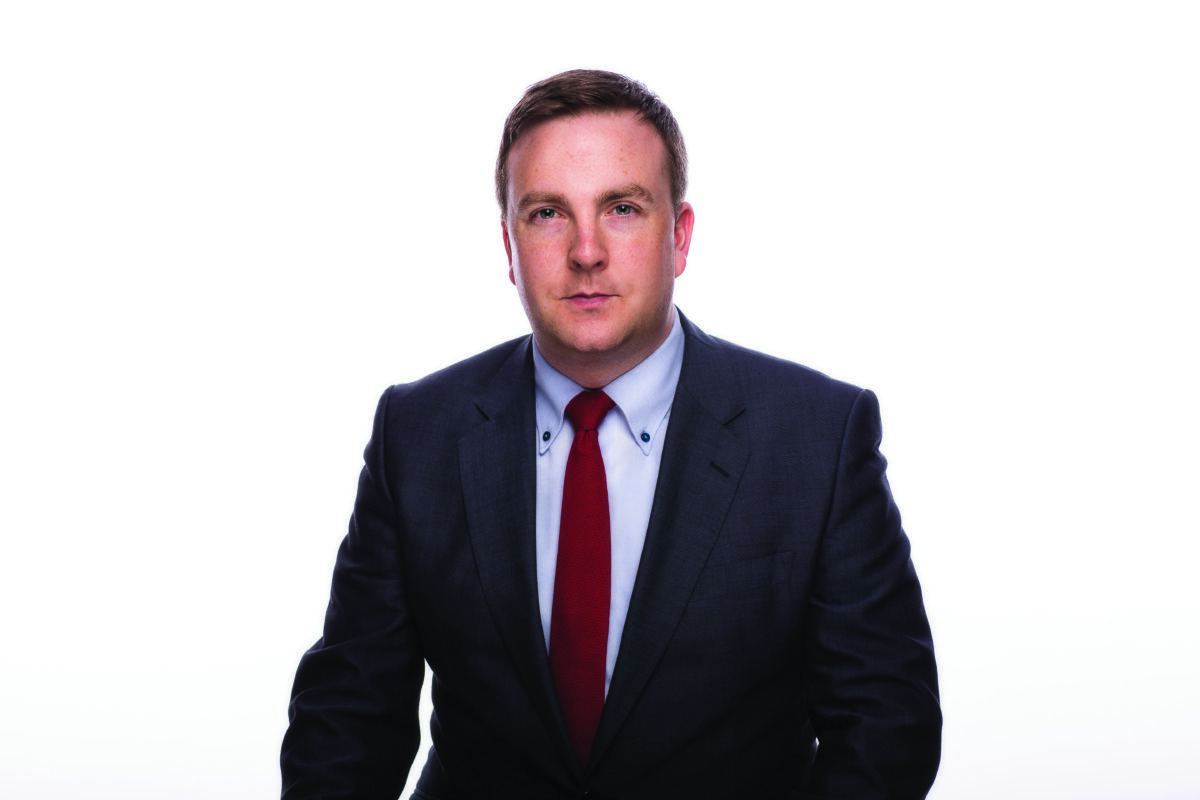 Q: How has 2020 been for your business?
A: I think it's fair to say that 2020 was a year like no other. Since the first wave of COVID-19 landed on our shores, I'm delighted to say that Principal Connections has been busy advising clients in search of top tier senior, executive and board leaders, and of course, we continue to do so, as businesses navigate the crisis and reset. Whatever the standpoint of any company, one thing that becomes even more important during such a major event as COVID, is that the need for strong business leadership becomes even more crucial.
Q: What were the key wins for Principal Connections in 2020?
A: Reflecting back, I'm delighted to say that there were quite a number. Principal Connections grew market share. While continuing to partner with our loyal client portfolio which ranges from PLCs and multinationals to SMEs and public sector entities, we also forged a number of new client relationships with high-profile enterprises. In particular, we experienced growth across consumer, financial services, life sciences and fintech while the non-profit/public sector was also busy. We have a particular interest in supporting more diverse boards and leadership teams. For that reason, it was especially satisfying that 43% of the mandates that we were responsible for in 2020 resulted in the appointment of a female leader. Finally, I'm thrilled to say that the year culminated in an increase in our assignment completion success ratio to 98.5% while our candidate stick ratio also increased to 93%.
Q: What were the major challenges of the past year?
A: Principal Connections is a very family-oriented firm—most of our team have children of varying ages. Similar to many 'working from home' parents up and down the country, we have been juggling work with childcare, and vice versa. During the period of the first lockdown this was particularly challenging, especially with the task of developing, adapting and innovating new processes and practices to meet the new demands of an evolving employment market.
Q: How has your strategy/business changed as a result of COVID-19?
A: Despite the unique circumstances of the year, I'm pleased to say that our strategy for 2020 was by in large delivered. The business operating model did of course adjust with our working practices becoming more fluid and flexible in order to stay ahead and ensure that we kept delivering for our clients.
Q: What does this award recognition mean to you?
A: We feel truly honoured to receive this prestigious award. Despite the unique circumstances imposed by the COVID-19 pandemic, it's a reflection of the resilience, agility and success that Principal Connections achieved in partnership with our clients in 2020. This distinction is even more special given the significance of Chambers Ireland as the nation's largest business organisation. I'd like to thank and congratulate each of our exceptional management consulting team, our board and international colleagues, on whose behalf I accept this award.
Q: What are the qualities or initiatives that made your company stand out from the competition?
A: I feel that Principal Connections is unlike any other executive search firm in Ireland today. Our firm offers all the advantages of a boutique enterprise with a global brand capability yet without the negative demands that can come with outside shareholder interests. Our client experience and delivery model is different—it's much more focused on process customisation, high touch client service and 'hands on' practice leader delivery. The vast experience and approach of our consulting team together with the fact that our track record is built on three decades of brand equity probably also helped us stand out. Moreover, all of this enables us to deliver client solutions in the most efficient and effective manner.
Q: How would you describe the overall landscape in your sector at present?
A: At this moment in time, the executive search industry at the top end is somewhat dispersed. In Ireland, there are a couple of the dinosaur firms, the last of the remaining accountancy firms, the one-man solo-operators, and then of course, there's a small number of independent international firms. I've always enjoyed the fact that Principal Connections falls into the latter grouping. It means that we can offer genuine global capability with the customisation and consistency that only a boutique firm can offer.
Q: What are the major industry trends that you will be looking at going forward?
A: COVID-19 has caused disruption, innovation and transformation across most major sectors worldwide. Pre-pandemic strategic plans are no longer relevant in many cases. As companies evolve, the requirement for new kinds of leaders will continue to emerge in many instances. Boards will also reconfigure, addressing skills gaps that previously went unidentified. Leadership teams will also change not just in composition but in their long-term operating practices and plans. Last but not least, employment policies and practices are set to evolve. There is no doubt that the coming years will pose some new and interesting questions, answers to which must be found.
2020 Recognition Awards Winners in Profile