Harry Hughes named 20th EY Entrepreneur Of The Year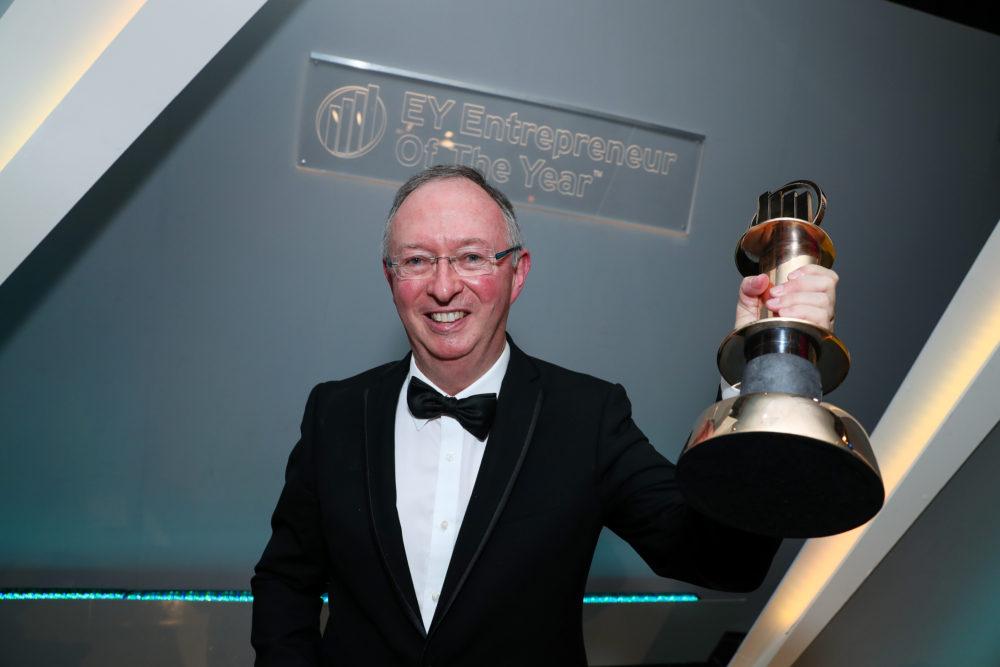 Harry Hughes, Chief Executive of Portwest, was named the EY Entrepreneur Of The Year for 2017 at the 20th annual awards ceremony held in Dublin. Over 1,500 business leaders from across the island of Ireland were in attendance at the awards gala, alongside guest of honour, Tánaiste and Minister for Business, Enterprise and Innovation, Frances Fitzgerald to celebrate the achievements of the 24 finalists. The 2017 finalists collectively employ over 5,200 people and last year generated revenues of almost half a billion euro.
Founded in Westport in 1904, Portwest is now a global safety supplier that designs, manufactures and distributes a full range of specialist workwear. The company employs over 2,000 people worldwide with sales in 110 countries. The Mayo-based company that Harry Hughes runs with his brothers Cathal and Owen have driven revenues from nearly €200,000 in 1979 to over €140 million in 2016. Harry will now go on to represent Ireland at the World Entrepreneur Of The Year Awards in Monte Carlo in June 2018, where he will compete with over 60 leading entrepreneurs from across the globe.
In addition to being selected as the overall winner of EY Entrepreneur Of The Year for 2017, Harry Hughes was also named EY International Entrepreneur Of The Year. Evelyn O'Toole, founder of Complete Lab Solutions, which is a leading contract laboratories provider of sampling and analysis for the food, environmental and life sciences industries, was named EY Industry Entrepreneur Of The Year. Jack Teeling picked up the award for Emerging EY Entrepreneur Of The Year. The Teeling Whiskey distillery was the first new distillery to open in Dublin for over 125 years and marked the revival of an industry long associated with his family and home town.
The 2018 EY Entrepreneur Of The Year programme will be open for nominations from January 2018. For further information, please visit www.eoy.ie.
Pictured above: Winner of the EY Entrepreneur Of The Year 2017 Harry Hughes, CEO of Portwest