Finance

Provider

to

Micro

Businesses

and

Start-Ups

Micro

Finance

Ireland
Garret Stokes of Microfinance Ireland on a human approach to working with micro enterprises, offering mentoring as well as financial support.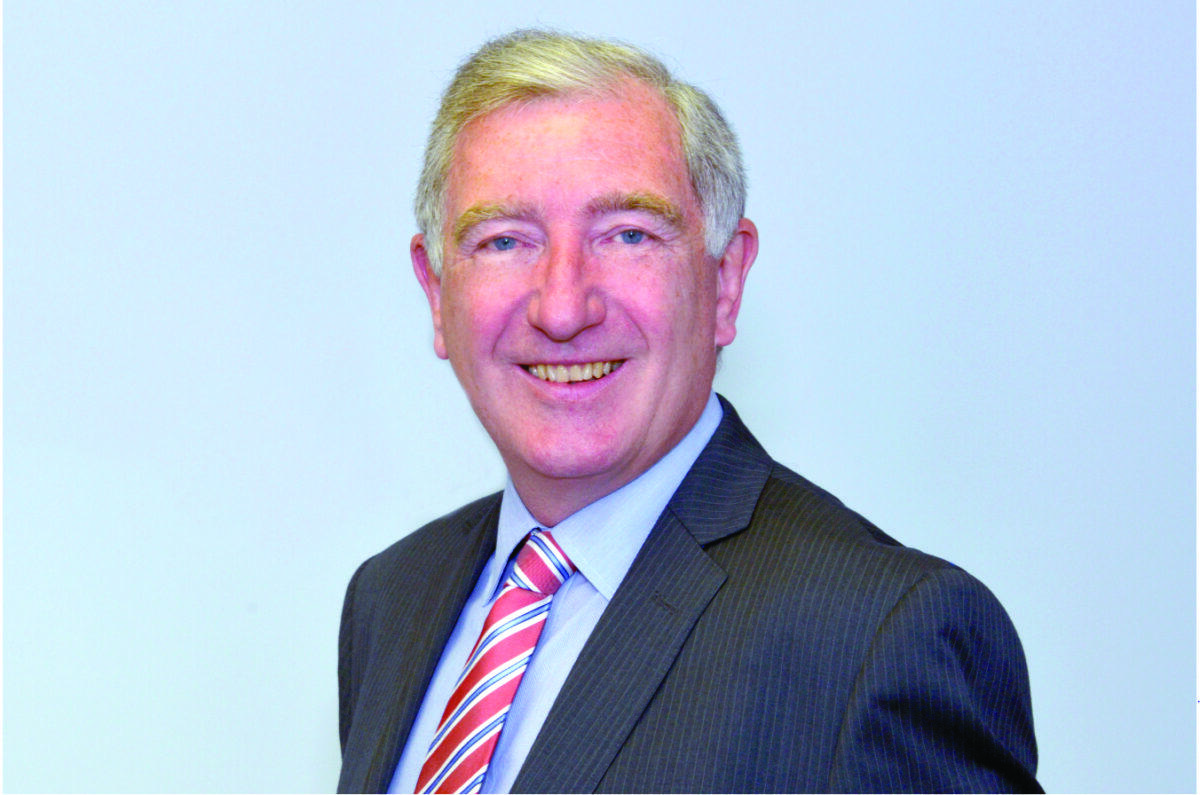 Microfinance Ireland provide loans of up to €25,000 to small businesses and start-ups based in Ireland. CEO Garrett Stokes reflects on supporting businesses through a particularly difficult period.
Q: How has 2020 been for Microfinance Ireland?
A: It has been an incredibly busy year for us. We launched our COVID-19 loan in mid-March and demand was significant. During the summer months we were one of the few supports available to micro enterprises across the country who could not get bank finance. At one stage we were experiencing a 500% increase in demand. As well as a significant increase in new lending we also engaged with all our existing customers, with approximately 70% of these seeking forbearance on their loan due to the impact of the pandemic on their business.
Q: Were there any key wins or highlights during the year?
A: The step change in scale of the business in 2020 has been significant. To put it in context, we normally approve about €6m in loans per year but in 2020 we have supported over 1,200 business and approved €27m in loans. The employment impact is also significant with 3,350 jobs supported through these businesses. Our brand awareness has also increased significantly this year.
Q: What were the biggest challenges of the past year?
A: There were two key areas of challenge. Due to the pandemic we needed to put in place a strategy and ability for people to work from home, with the vast majority of the team moving to working from home. This was done in the same week as the COVID-19 loan was launched. The second key challenge was handling the volume of loan applications we received and ensuring we processed all applications within a maximum 10-day turnaround period.
Q: What does this award recognition mean to you?
A: To be acknowledged with this InBusiness Recognition Award is a huge endorsement of the business and the service we provide. Clearly it recognises the work we have done over the last eight years supporting startups and small businesses throughout Ireland who cannot get finance from traditional banking channels to set up their business or to expand. However, I believe in particular this award is a huge acknowledgement of the fantastic work done by everyone in the business during 2020. Our customers are small indigenous businesses across the country and in particular in 2020 required support to sustain their business during the pandemic.
Q: What are the qualities or initiatives that made your company stand out from the competition?
A: We do not believe we have competition, we do not compete with the Banks. We are not set up to take business from others, it is always preferable that businesses can get supported through the commercial sector. We do the lending that they cannot do. Due to our not-for-profit status and funding model we can adopt a credit risk approach a commercial lender. What makes MFI standout is our hands-on approach to all applicants. We have a very strong customer service ethos with people available at all stages of the process to support the applicant. In normal times, each applicant is met to review their application with the purpose of trying to approve as many loan applications as possible. We often help businesses to restructure their application and financials to develop a meaningful proposition that can be supported. Finally applications are approved by an individual and not a score card that is quite common nowadays. In addition, we offer mentoring services to all successful applicants in a business discipline we believe they require support in. This often makes the difference between the business surviving or not. Mentoring is paid for by us and provided by the LEO Network.
Q: How would you describe the overall landscape in your sector at present?
A: Our customers are small businesses, many at the early stage of their existence and therefore have not built-up years of reserves to sustain them through the current pandemic. The micro enterprise sector has been heavily impacted and many will struggle to survive. Unfortunately, 2021 may not bring too much respite. COVID-19 will hopefully come under control allowing for the economy to open more fully, but the impact of Brexit has yet to be felt and all businesses will be impacted by Brexit to some extent.
Q: What are the major industry trends that you will be looking at going forward?
A: It all depends how quickly the economy gets back to normal. I believe everything depends on the success and speed of the vaccine programme and how quickly the economy reopens fully. However, I would be hopeful that the economy can recover very quickly. Despite the negative impacts, many businesses have re-shaped their business for the future and many people did not lose their jobs. Consumer savings have increased significantly, and I believe there is pent-up demand from people keen to get back to living a normal life, socialising and spending money in our economy.
2020 Recognition Awards Winners in Profile