Ronan Horgan, CEO of Capitalflow, on reaching out and listening to the needs of customers, and building repeat Business.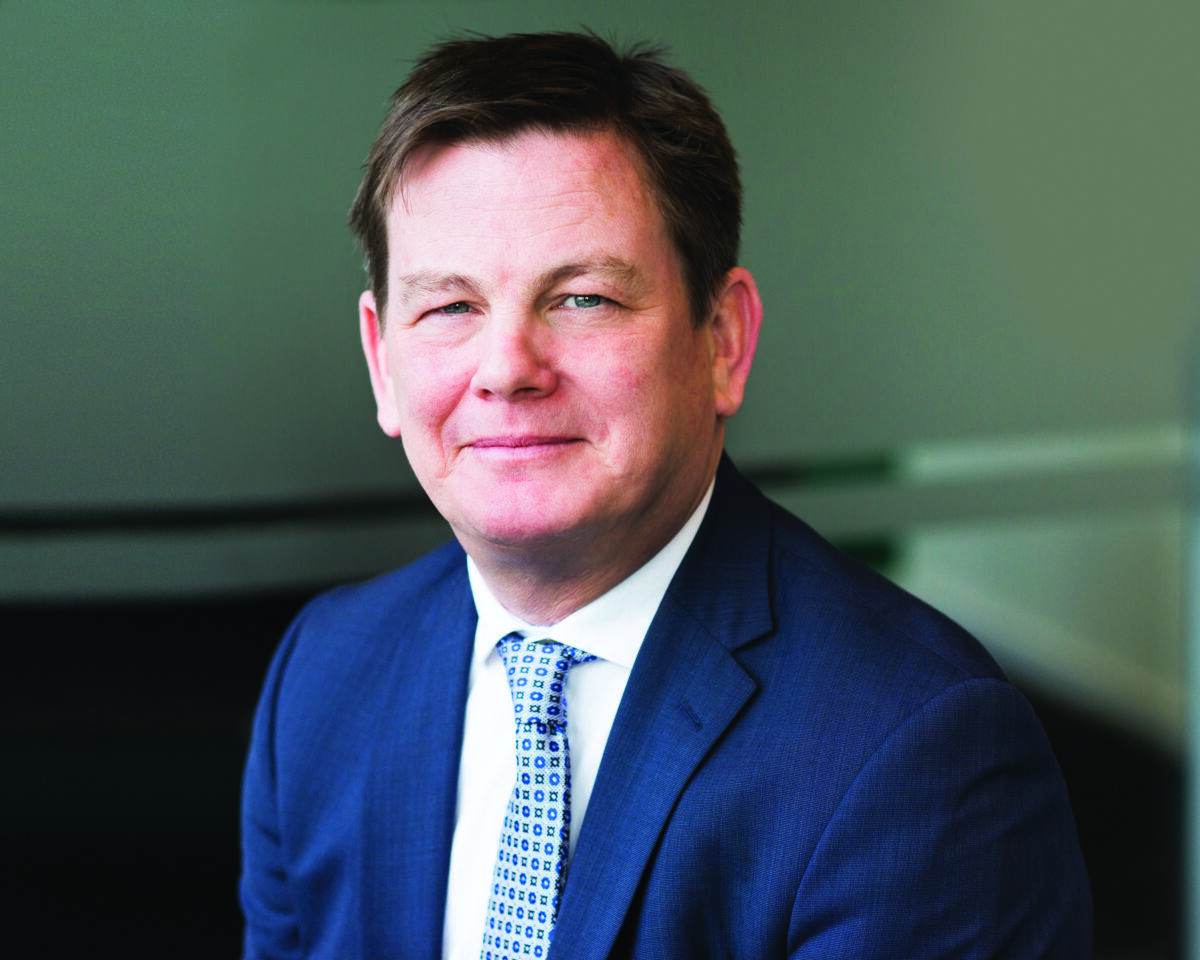 Q: How has 2020 been for your business?
A: Honestly, it hasn't been easy and unfortunately it looks like 2021, or at least the first half of this year, won't be any easier, but as any business owner knows, that's part of the journey. We've been working with business owners all over Ireland over the past five years and we've learnt through this journey that working together we can make a positive impact.
Q: What were the key wins for you over the past year?
A: As a small company, we were able to react quickly, and to successfully switch to remote working within days. We turned our focus to reaching out to our customers and listening to how they were being affected. This helped us react quickly to be able to support them throughout this unforeseen pandemic journey. Luckily for us, we had already embarked on the digital transformation of our processes before COVID-19 hit, so we were in a strong position to accelerate this, not only to keep our team and customers safe, but to further enhance our customer experience.
Q: How has your strategy changed as a result of COVID-19?
A: Our core business strategy remains the same—to continuously listen to and support our customers, new and old, so that they partner with us over the long term. Our customers are increasingly doing repeat business with Capitalflow, with on average three agreements per
customer. We have kept close to them remotely and with the enablement of new functions such as webchat on our new digital website, it makes life easier for everyone.
Q: What does this award recognition mean to you?
A: We established Capitalflow to do something special and not just to be another alternative lender. We set ourselves up as a challenger but now that we have grown up, our aim is to do something special and we think with our customers, existing and new, by working together through the ups and downs of business we can make a real impact and positive difference to their growth prospects. We are honestly really honoured to receive this award, because it feels like market recognition of all the things we've been working towards—and especially in the year that was 2020!
Q: What are the qualities or initiatives that made your company stand out from the competition?
A: I think our passion for the Irish SME sector, our respect for the people who run Irish businesses which bring huge value to the economy and have such a massive impact on local communities is core to our success. We have a strong expert team many of whom have been with us from the start, we know our customers, we listen and work hard to understand the challenges they face, and to understand how we can make a difference. We're ambitious to get the best outcomes for our customers every step of the journey. And we enjoy the human side, the 'peopleness' of the business. It's what it's all about for us.
Q: How would you describe the overall landscape in your sector at present?
A: There is certainly a weariness out there to take on new business loans given the uncertainty, and this has certainly been demonstrated by a lower-than-expected take up of the Credit Guarantee products to date. We do see an underlying demand for credit however, especially in the second half of the year when business customers will have more confidence and the vaccine rollout is well underway.
Q: What are the major industry trends that you will be looking at going forward?
A: While some sectors have been hit very hard by the pandemic, like Leisure and Tourism, we are seeing ongoing demand for our lending products from customers, namely in Agriculture, Construction, Distribution, Medical, Property, Retail and Services. Our key focus will be to support our customers across all sectors, whether their businesses are experiencing growth or in difficulties. Our approval as largest non-bank lender under the Credit Guarantee Scheme means we can support any customers in facing COVID-19-related difficulties with lower cost, flexible funding.
Q: Any news or plans for 2021 that you can share with us?
A: We have new funding of €250 million to support Irish businesses across all SME sectors in 2021. We have been allocated an initial €31 million of funds under the Government Credit Guarantee Scheme which allows us to bring lower cost, flexible funding to those businesses worst affected by the pandemic. We have just launched our new product to the market: Single Invoice Finance (SIF). We created the product in response to demand in the market for a more flexible working capital facility which allows businesses to raise finance funded against individual invoices. Although the basic principles are the same, unlike traditional invoice discounting facilities, the business does not have to finance its entire sales ledger book. It really is an excellent way for businesses to quickly release fast cashflow as needed and it is all done electronically via our digital systems without any hassle or onerous paperwork.
2020 Recognition Awards Winners in Profile