Green

Energy

Provider

to

Business

SSE

Airtricity
Klair Neenan, SSE Airtricity Managing Director on supporting consumers on their journey to net zero.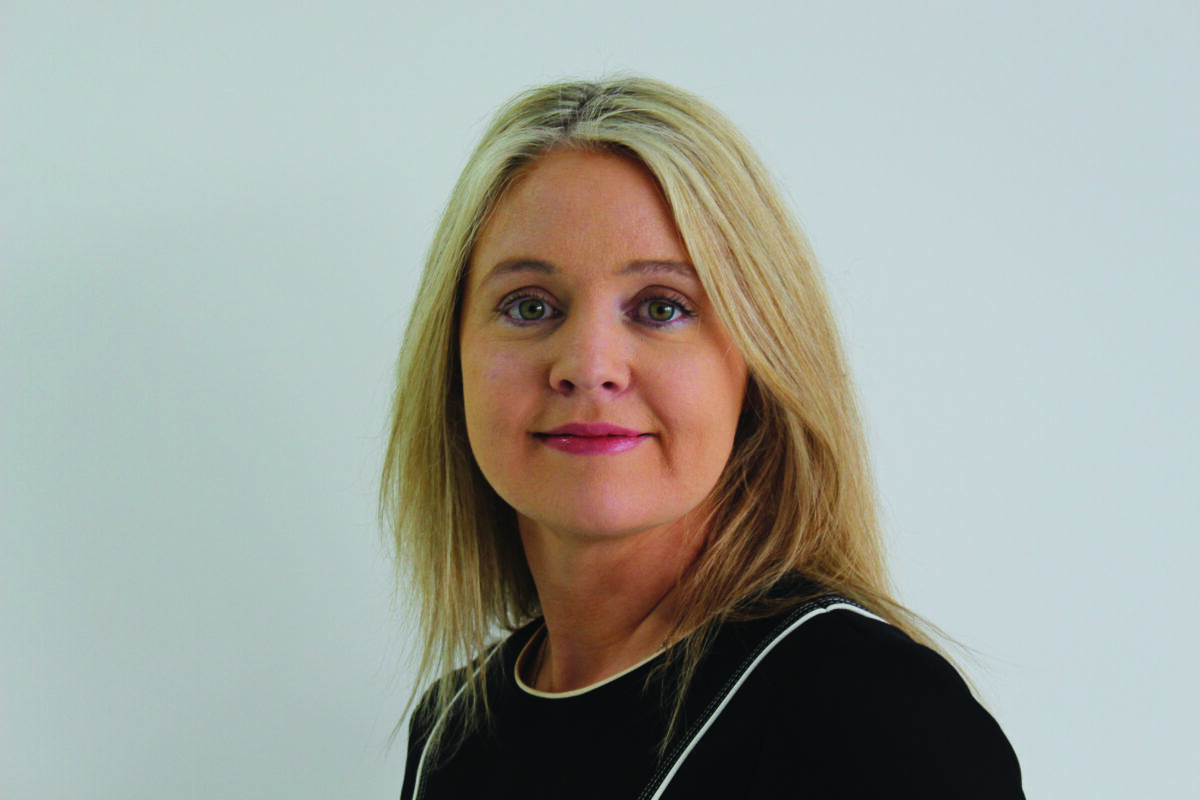 The past year has been a time of reflection with many shifts in society, not least in behaviours and attitudes towards energy consumption. While as a collective we may be using less energy now, the move to remote working and spending more time at home has led to greater awareness and understanding around energy usage. Ireland is facing extreme challenges—both economically and environmentally—but we are also now in an exciting period of opportunity to address these challenges. By investing in low-carbon infrastructure, adapting our policies and continuing to adapt our behaviours, Ireland can positively respond to climate change while at the same time driving economic recovery. Across the energy sector, an increasing drive for greener and more sustainable energy remains constant. Concentrated public discourse continues on climate change and the need for sustainability among businesses. Now more than ever, there is an onus on the energy sector to enable and support customers to avail of green energy; to make it a seamless transition towards net zero from the traditional energy supplies that utilise unsustainable sources.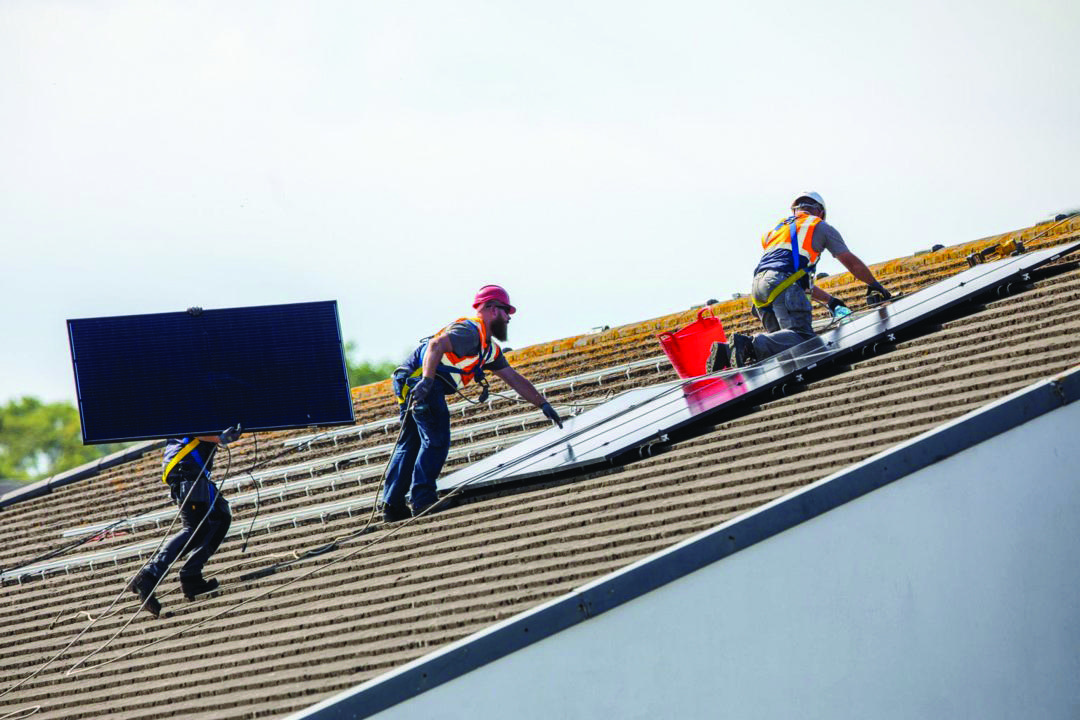 ENERGY ENABLER
At SSE Airtricity we see our role to be that of a green energy enabler— the bridge between our renewable assets and both our commercial and domestic customers; and supporting Ireland's decarbonisation agenda. We aim to do this by 'Democratising Green', creating greater accessibility to green products while breaking down traditional barriers to access to these solutions. Over the past year, we've added some exciting projects and partnerships to our activities that not only create accessibility to green energy solutions; but which also present customers with a complete approach delivering energy efficient power and cost savings. Our 'Solar for Schools' programme, developed in partnership with Microsoft, currently enables schools to power their classrooms using energy generated from solar panels from their own rooves, while helping the schools to reduce their carbon footprint and their costs. Currently, 27 schools across Ireland have the capability to generate enough electricity to power 68 homes for a full year. 
Similarly, our FarmGen Solar PV solution with Glanbia Ireland which was rolled out in 2019, equips farms to generate their own energy supplies. Following rooftop installation, FarmGen's 6Kw Solar PV system helps power energy intensive processes on the farm, reducing the costs of milk cooling, vacuum pumps and water heating. Combined, these three processes account for around 80% of total milk parlour energy consumption.
ADAPTING BEHAVIOURS
Working with our customers is leading to more and more businesses embracing green energy and smart technology. Businesses are adapting to systems such as energy efficient lighting and smart security cameras; which is helping them to operate smartly and reduce their energy. These system changes are becoming commonplace and it's hugely important that the energy sector keeps up with these advancements and continues to support consumers in adapting their behaviours around energy use. The rising awareness of the impact of climate change, locally and globally, has made energy a hot topic—one we will hear much more about in the months ahead. To ensure that sustainability works, actions for the future need to be carefully analysed and implemented. We can't simply look inward; we must also look to other markets and similar-minded groupings on how to implement and promote green energy as a viable energy source as we work toward a net zero future.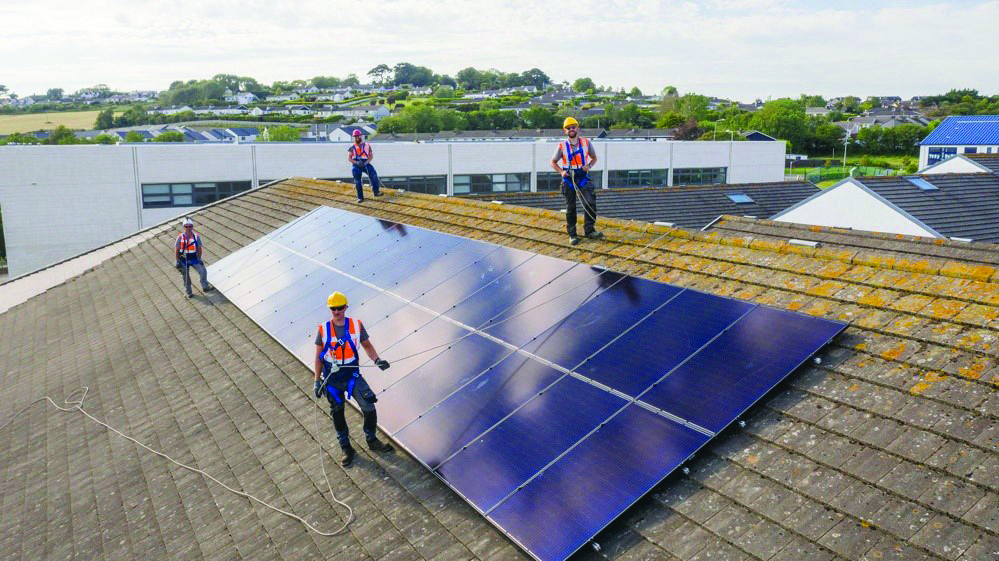 THE DRIVE TO NET ZERO
Next November, COP26 the United Nations Climate Change Conference, will take place in Scotland. As a principal partner to COP26, SSE is fully committed to supporting the drive to net zero across the UK and Ireland. This conference, combined with the impacts of Covid-19, means our individual and communal behaviours will continue to change, and change fast, as hundreds of global leaders and businesses come together to agree the best path to a sustainable future. There are already encouraging measures from Government, positively indicating that change is on the horizon. Once enacted, the Climate Action and Low Carbon Development (Amendment) Bill 2020 will see an obligation on society to support Ireland's move to a climate-neutral economy by 2050. The Bill provides a policy framework for tangible actions that will have positive impacts for future generations. The current discourse on climate action and the environment adds greater importance to this Bill, which is encouraging and will result in sustainability metrics being a core measure of success for businesses. With the road narrowing in terms of responses to environmental damage arising from carbon emissions, and the changes in behaviour among commercial and domestic energy consumption, energy suppliers have a responsibility to support customers on their journey to net zero. At SSE Airtricity we're committed to working with our customers. Right now, our energy solutions are helping businesses all over Ireland to be more efficient in their energy usage. Through monitoring and targeting unnecessary consumption our customers are saving money and reducing their carbon footprint, paving the way for a better, cleaner future. Rest assured, at SSE Airtricity we're doing our utmost to make the road ahead a green one.
2020 Recognition Awards Winners in Profile