HubSpot to create 320 jobs at new offices in Dublin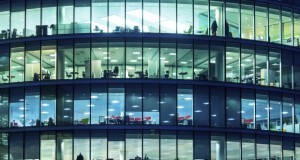 Inbound marketing and sales platform company HubSpot has announced a commitment to hiring an additional 320 Dublin-based employees over the next three years.
In order to accommodate that growth, the company officially opened its new office space at One Dockland Central, located around the corner from the original HubSpot Dublin offices at North Quay Wall.
HubSpot established its first international office and EMEA headquarters in Dublin just over three years ago.
The expansion is supported by the Department of Jobs, Enterprise and Innovation through IDA Ireland. Welcoming the announcement, Minister of Jobs, Enterprise and Innovation Richard Bruton said: "The growth and success of technology companies has been a major contributor to the recovery we have seen in the jobs market and the economy over recent years. HubSpot is a highly innovative company in a fast-growing niche within this sector, and it was clear when we first met in Boston in 2012 that they had highly ambitious plans for their Dublin expansion."
"We are incredibly pleased to see HubSpot increase its commitment to Ireland and its efforts to build a company with not only a strong corporate culture but with strong Dublin roots," said Martin Shanahan, CEO, IDA Ireland. "In its few years in Dublin, HubSpot has created fantastic opportunities across all business functions and we're excited about the opportunity that they will continue to bring to the city as they grow."