IoT Training Day for Businesses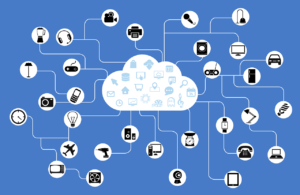 Irish tech start-up, VT Networks, is offering businesses a free technical training day, on July 5th at the Red Cow Hotel Dublin, to help companies accelerate their Internet of Things (IoT) development.  The day will include tutorials along with a free development kit, allowing companies to improve IoT business products for their customers. While the event is free, registration is required by contacting the below email.
Speaking in advance of the training day, Will Ferguson, co-founder and COO of VT Networks, said Irish businesses need to position themselves to reap the benefits of the IoT opportunities. "Irish businesses need to align with new IoT technology. IoT ecosystems will lower operating costs, increase productivity, help companies expanding into new markets or developing new product offerings. VT's IoT network will provide nationwide low-power and cost-effective connectivity revolutionising the way businesses and consumers interact with the world around them." The training day will include VT's global partners, SIGFOX, EBV Elektronik, Atmel and OnSemi, global players in the technology space.
VT Networks has developed a €10 million network with French firm SIGFOX and RTE's communications networks and transmission operation company, 2RN. RTE's 2RN distributes and transmits all RTE TV and radio services, as well as other national, local and regional broadcasting, mobile and broadband. VT Networks has 95 per cent population and territory coverage of Ireland, which will enable objects, sensors and 'things' to be connected anywhere in the country.
IoT is expected to be a major technological development to change the way consumers and businesses interact with their devices. It is predicted that by 2020 34 billion devices will be connected to the internet and nearly $6 trillion will be spent on IoT solutions with an estimated $13 trillion return on investment. It is expected that businesses will be the top adopter of IoT solutions followed by governments and consumers.
To mark this dedicated IoT network for Ireland, VT has been hosting demonstrations and events for businesses so Irish companies can keep on top of future trends in IoT and capitalise on the adaption of IoT technologies. The day-long training will examine and discuss the implications of a new IoT era for Irish businesses and how they may benefit from it.
Attendees will see IoT demonstrations and Ireland's IoT network in action, as well as case studies on how the potentially disruptive technology is being used.
You can register for this event by emailing: info@vtnetworks.ie.