Irish start-up joins US agtech accelerator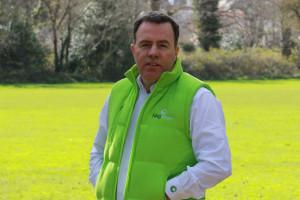 Irish start-up, MagGrow, is one of just 12 companies from around the world selected to participate on the 2016 Thrive Accelerator Programme taking place in California.
Thrive Accelerator, an initiative driven by SVG Partners, is a unique international business programme for promising start-ups in the areas of food and agtech.
Companies participating on the programme have the opportunity to pitch to leading agriculture venture capitalists for funding that can range from seed funding up to $5 million.
MagGrow, which is headquartered at NovaUCD in University College Dublin, has developed a pioneering magnetic spraying technology system for the arable and horticulture sectors.
MagGrow's technology reduces drift by over 80 per cent and delivers better coverage, a key challenge for existing drift control technology. Benefits of the technology include increased profitability through chemical savings, increased productivity through increased spray windows and spray capacity, and a healthier environment.
Through the 8-week Thrive Accelerator programme, participating companies will benefit from high-level mentorship, collaboration and direct access to the world's top fresh agriculture companies in and around Salinas and the central California growing region.
More than 200 start-ups from 35 countries applied to take part in the 2016 programme. Over 30 of these companies were then chosen to pitch to a diverse group of senior judges drawn from agriculture, technology sectors, financial and investment groups, as well as from universities that selected the final 12 companies.
Gary Wickham, CEO, MagGrow said: "We are truly delighted to be selected to the final 12 companies on the 2016 Thrive Accelerator programme. It is a great testimony to the transformational benefits which MagGrow has to offer the arable and horticulture sectors."
Earlier this year MagGrow won the 2016 LAMMA Innovation Award for the Best Product or Innovation for the Environment category. LAMMA is the UK's leading farm machinery, equipment and services show which takes place annually in the East of England Showground, Peterborough.