Irish Stock Exchange Ranks 14th best workplace in Europe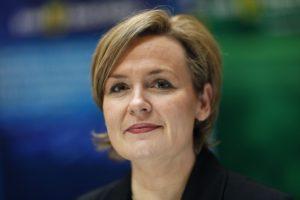 The Irish Stock Exchange (ISE) has been ranked as the 14th Best Workplace in Europe in the small to medium category by Great Place to Work (GPTW). Following this award, along with their win as the Best Medium Workplace in Ireland earlier this year, the ISE is now the highest ranking financial services workplace in Europe.
Deirdre Somers, ISE CEO, said: "We are thrilled again to receive recognition on a European level by GPTW. The ISE is fundamentally a people business and we are committed to maintaining and building on our high trust and high performance culture for our fantastic team who enable us to achieve our strategic goals."
At the end of December 2015, the ISE had over 34,000 securities listed on its four markets making it the Number 1 exchange in the world for listing debt securities and investment funds according to statistics published by the World Federation of Exchanges.
The 100 Best Workplaces in Europe were identified from the 2,250 companies which participated at a national level in the 19 European countries where Great Place to Work is represented. GPTW is a global research, consulting and training firm that helps organisations identify, create and sustain great workplaces through the development of high-trust workplace cultures.