Supporting businesses and the livelihoods of our citizens will continue to be a priority, says AnnMarie Farrelly, Chief Executive, Fingal County Council.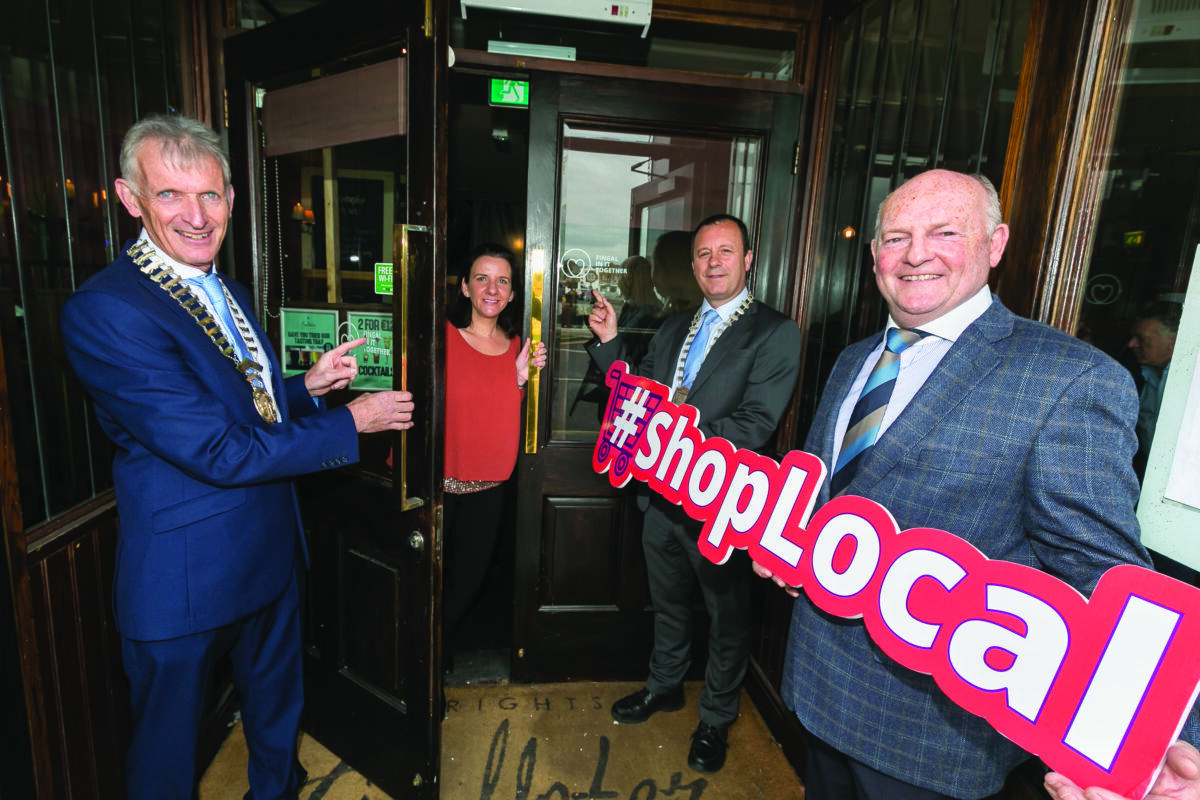 As a local authority we are an essential service, so we had to continue to provide our services but find new ways of delivering them to our citizens so that we complied with Covid-19 protocols. Fortunately, we are good at innovation and our staff were very flexible in adapting to the new circumstances they found themselves operating in. Fingal County Council has been at the forefront of the community response to Covid-19 through the Community Call Forum which was made up of stakeholders from across the public, community and voluntary sectors, and the charity ALONE. The Forum oversaw Fingal's Community Call Helpline and co-ordinated the activities of the volunteers on the ground who did so much to ensure that those cocooning and vulnerable members of our community were looked after when confined to their homes during lockdown. In 2020, we, as the local authority, provided a range of supports to businesses to help keep them afloat through lockdowns, restrictions and reduced trade and I can see that continuing in 2021. With the support of Government we were able to provide a rates waiver worth €80 million to eligible businesses and also paid out almost €30 million in Restart grants. We also developed promotional campaigns—such as 'Visit Fingal' and 'Fingal In It Together for Christmas'— to drive customers towards our businesses while the Fingal In It Together Charter was a successful initiative that encouraged businesses to work together to help each other. We also worked with the business community to reimagine and design our towns so that citizens could feel comfortable and safe whilst shopping and going about their business. This included pedestrianising shopping streets where the paths were too narrow to facilitate social distancing, the introduction of parklets to enable restaurants and cafes provide outdoor seating, and the installation of public signage promoting public health guidelines.
WORKING TOGETHER
Central to the Council's work this year have been our elected members. Our 40 councillors have worked hard with staff and different sectors, such as the business community, to produce solutions and supports for the times we are in. They have put in place a strong budget for 2021 which stands Fingal in good stead to meet both challenges and opportunities next year. Like all of our 1,500 staff , they too have had to adapt their work practices to keep the show on the road and 2020 saw the introduction of virtual Council meetings.
This is the fourth successive year that we have been named Council of the Year by InBusiness Magazine so we are delighted that, after examining at what all the local authorities across Ireland are doing for business, they continue to rate our work so highly. In 2020 we provided tangible and necessary supports to our businesses so it's nice to be recognised for those efforts.
LOOKING TO THE FUTURE
While Covid-19 dominated much of what we as a Council did during 2020, we were able to see many of our projects progress. We completed key infrastructural projects such as the Donabate Distributor Road, the Rathbeale Road, the Portmarnock to Baldoyle Greenway and Village Green in Malahide. We also secured planning permission from An Bord Pleanála for the Broadmeadow Greenway, which will link Malahide to Donabate, with construction starting in 2021. Other key projects which will take major steps forward in 2021 include the Fingal Coastal Way, the Snugborough Interchange, Shackleton Gardens and the Royal Canal Greenway while the rejuvenation of Balbriggan under the Our Balbriggan project will continue. Due to Brexit and Covid-19, this year once again we will be looking to see how we can support businesses across the county to weather the storm. Businesses create jobs for our citizens so it's important that they are given a chance to survive. This year will see the review of our Development Plan commence and at the end of the process we will have a Development Plan that will lay out the sustainable development of the county up to 2029. We already have the fastest growing population in Ireland; during that period we are going to see county continue to expand. We need that to happen in a planned way so we can take advantage of the benefits that major infrastructure such as MetroLink, the Fingal Coastal Way and the Royal Canal Greenway will bring. In general terms, we'll continue to focus on housing supply and infrastructure delivery and lead by example on Climate Change and Active Travel. We'll always be looking at different ways to improve our services to our citizens and businesses. All of these things will help us in our efforts to make Fingal the place of choice to live, work, visit and do business.
2020 Recognition Awards Winners in Profile