Joe Creegan, Head of Corporate Life & Pensions, says the past year has allowed the company to rise to the challenge of volatile markets and show their fund managers' expertise.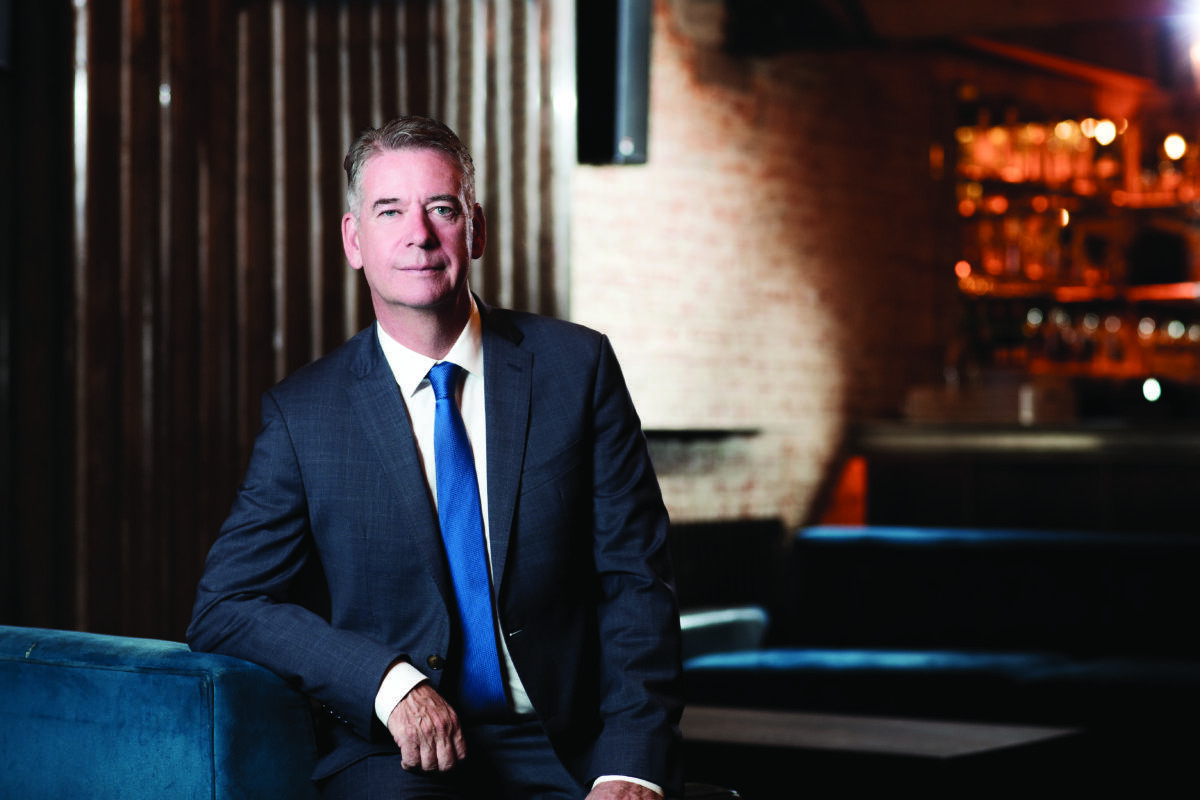 Clearly 2020 has been a very difficult year for our staff and our customers alike and an unprecedented year of change," says Joe Creegan, Head of Corporate Life & Pensions, Ireland, at Zurich Life Assurance. Creegan notes that Zurich was already in the process of rolling out the equipment and set-up needed for staff to work remotely, and were relatively well prepared for the transition. "As a business we had already embarked on a journey to digitise many of our products and processes and the Covid-19 pandemic has accelerated that journey, as we have moved more services online and moved over 90% of our staff to remote working. "Our business has been quite resilient, as everybody has got used to this way of working. It has become the new norm, and it's hard to see us going back to where we were a year ago, perhaps ever. "Work has been democratised in a way; everybody has the same challenges working in a room at home." He highlights their initiatives around mental wellness to deal with the stresses and anxieties of the past year as something that has had a net positive effect on the culture of the organisation. "We are also involved with Rugby Players Ireland and the mental wellbeing campaign around 'Tackle Your Feelings' and have run events which have been very well-received."
ACTIVE APPROACH
"Resilient" is a word he applies not only to the employees, but also to the company, facing into the challenges of the market. "In a year of volatile investment markets our active approach to investment management has delivered significant added value to our existing customers and we also seen increased interest from companies and individuals looking to move away from passive investment management, which has underdelivered for many years now, but particularly during the volatility  witnessed in 2020.
"Unlike many of our competitors who adopt a passive approach to investment management under the mantra of lower costs, we have made fast decisions and moved quickly over the period to reposition our pension scheme portfolio, by selling out of certain assets classes or individual stocks and buying in to others, in order to deliver out performance for our customers. I believe our customers expect us to actively manage their money in return for the annual management charge incurred. "If you look at our performance versus some of our competitors over a 12-month period, we have delivered significant positive performance. When the market is going up, it's hard to differentiate between a good fund manager and a bad fund manager, but when you get volatility in the market, that's when you can actually demonstrate your expertise." Creegan emphasises the importance of this Recognition Award from Chambers Ireland in that it really speaks to their customer base: "We're known for insurance, but that's a completely different side of the business and we see this as a recognition of the Zurich brand in the corporate pension space."
FUTURE CHALLENGES
With the increasing cost of the State Pension in Ireland and the fact that only one-third of private sector workers contribute to a private or company-sponsored pension scheme, Creegan says, "This combination is building up challenges for future generations who will be forced to defer retirement or accept a lower income in retirement. We cannot afford to lose time in addressing this future challenge and it is incumbent on all stakeholders to encourage younger people, in particular, to start funding for their retirement income as early as possible and ensure that they are saving enough and making the right investment decisions to achieve an adequate income in retirement." As one of those stakeholders, Zurich have been providing group employee benefit solutions in Ireland for over 30 years and has vast experience providing Defined Contribution (DC) pension scheme solutions in the Irish market to medium and large employers, with better outcomes in retirement for employees of these companies. "At Zurich we believe that proper governance of pension schemes drives value for money and we are delighted to see the Pension Authority's ongoing move to a risk-based and forward-looking approach to supervision," says Creegan. "The recent report by the Pensions Authority into potential issues with the current Master Trust model provides plenty of food for thought for the Industry and equally Employers who opt for a Master Trust solution." "As one of the world's biggest insurance companies, Zurich is expert at risk management and best governance practices. The most important drivers of income in retirement will be having a good level of contribution from both employer and employee and choosing the right fund into which these contributions are invested. Therefore, a critical element of good governance is the appointment of the right investment manager."
2020 Recognition Awards Winners in Profile