Dervila McGarry, Head of Marketing at LloydsPharmacy, on the differences that sets them apart and making a difference to their customers in Irish communities.
LloydsPharmacy is Ireland's leading pharmacy chain, with 90 pharmacies located across Ireland. With a strong presence in Irish communities, our focus is on offering patients and their families an extensive range of medications, products and advice for their health and wellbeing needs. The past nine months have certainly been unprecedented and during this time our pharmacy colleagues have demonstrated their unwavering commitment and dedication, managing to keep their pharmacies open throughout to serve their customers. With new protocols in place including PPE, social distancing and Perspex screens, they always made patients feel safe and supported, ensuring their needs were met whilst delivering an excellent customer service. We have been overwhelmed at the customer feedback with many customers showing their appreciation and gratitude by sending thank you cards, and a wide array of gifts and goodies to our Pharmacy teams.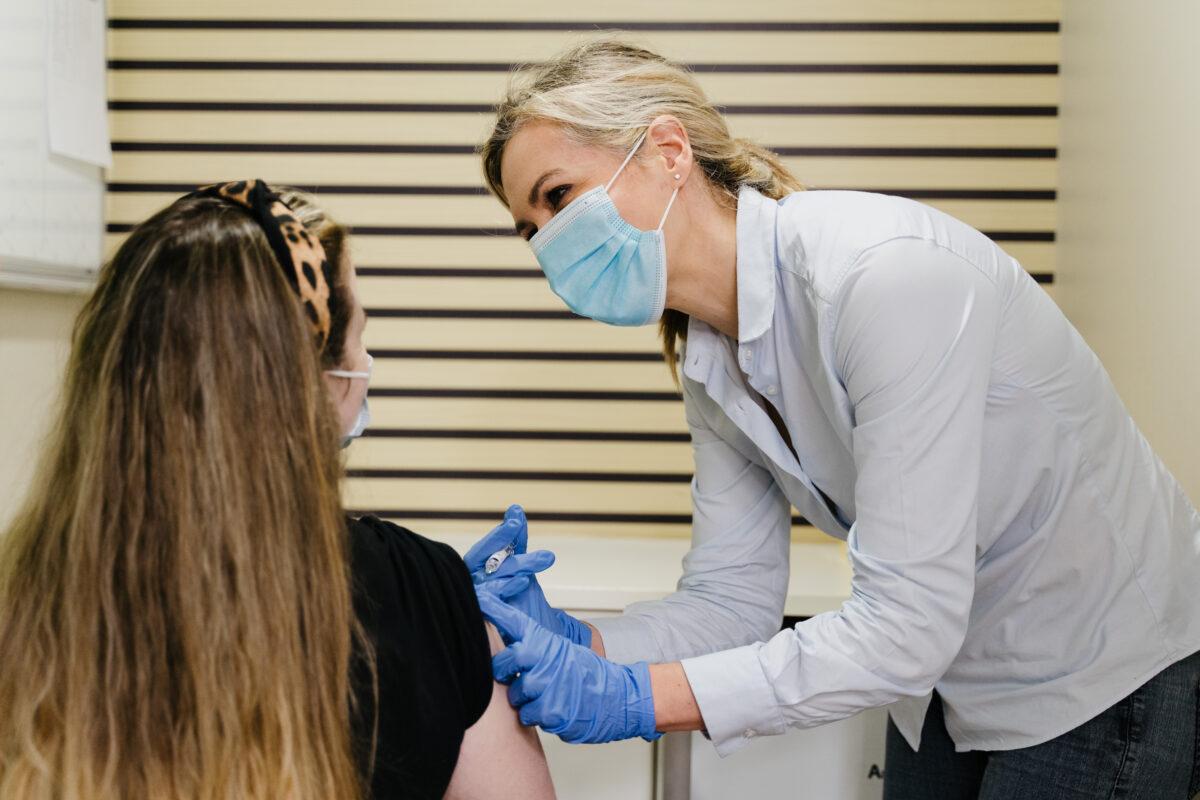 EXPERT ADVICE
Our pharmacy team's number one priority is to provide expert patient care. This is what sets our pharmacies apart and why patients remain loyal. With extensive training each year, our pharmacy teams can offer advice on many health matters including pain management, vitamins, skincare and chronic illnesses such as diabetes, asthma, high cholesterol and blood pressure. The teams are accessible either by phone or face-to-face in the privacy of our care rooms, to listen and offer support when it is most required.
SERVICES AND WELLNESS CLINICS
Our Pharmacies offer a range of services and wellness clinics including flu vaccination, medicine management packs, blood pressure checks, BMI monitoring, emergency contraception, skin analysis, express prescription service, and smoking cessation. One-to-one private consultations are available with our pharmacists, or with the highly trained health coaches or skin consultants. Sometimes patients have concerns and need the reassurance from the Pharmacist. For many patients, the pharmacist becomes their trusted health advisor. Being part of the local community, Lloyds Pharmacies play a pivotal role in providing health care support. All our pharmacies have a defibrillator and our teams have been trained in CPR. Recently two of our teams had to put this training to test and performed lifesaving CPR on patients. Our charity partner is Aware and over the coming months our Pharmacy teams will receive training from their experts on how to support patients suffering from depression, and anxiety.
CHOICE AND VALUE
Whilst many people go to Pharmacy for a prescription or over-the-counter medication, LloydsPharmacy stands out in the market for the extensive range of products in particular for three focus categories which together account for around 55% of total retail sales: Pain management, Vitamins and Skincare. We have trained Pain advisors, Health coaches and Skin advisors in all pharmacies, and colleagues are trained on product knowledge as well as lifestyle advice to support customers select the right product tailored to suit their needs.
CONVENIENCE
In many pharmacies we offer free delivery of prescriptions which is greatly appreciated by the elderly and vulnerable. This has proven to be an invaluable service during Covid-19. Our pharmacies all have health mails which means GPs can email our pharmacies the patient's prescription directly so it can be prepared and ready for collection. We also offer a free SMS service for patients who are on repeat prescriptions, to let them know their prescription is ready for collection, saving time waiting. Making our customers lives easier and showing we care is paramount. Often it's the simple things that make a difference, like a follow up phone call to a patient to check their new medication is agreeing with them, arranging for the prescription to be delivered, or taking orders over the phone for some essentials and having items ready for collection later that day.
DIGITALISATION
The omni channel experience is the new norm for retail. In October we launched our new website which offers shoppers a much enhanced, user friendly and mobile optimised experience including a speedy delivery service direct to their homes. If shoppers create a new account, they can also enjoy a 10% discount off their first order. We have developed the Online Health Hub which contains a wealth of information and advice about managing and preventing conditions and diseases. This content is available on the website, in our blogs and across our social media channels. We regularly host webinars on our social channels providing tips on a range of topics from boosting immunity, lowering Blood Pressure, how to quit smoking to skin care routines. The modern discerning shopper is extremely savvy and expects, not only the most comprehensive range of products and promotions, but a friendly service, a safe and welcoming environment and a pharmacy team they can trust. At LloydsPharmacy we pride ourselves on our excellent knowledgeable and trustworthy teams who are passionate about proactively managing health and wellbeing of their patients and inspiring positive lives.
2020 Recognition Awards Winners in Profile