Continuity of Security: Netwatch Rises to the Challenge
Wendy Hamilton stepped into the role of CEO at Netwatch Group in a difficult year, but rather than shy away from it, was energised by the challenge.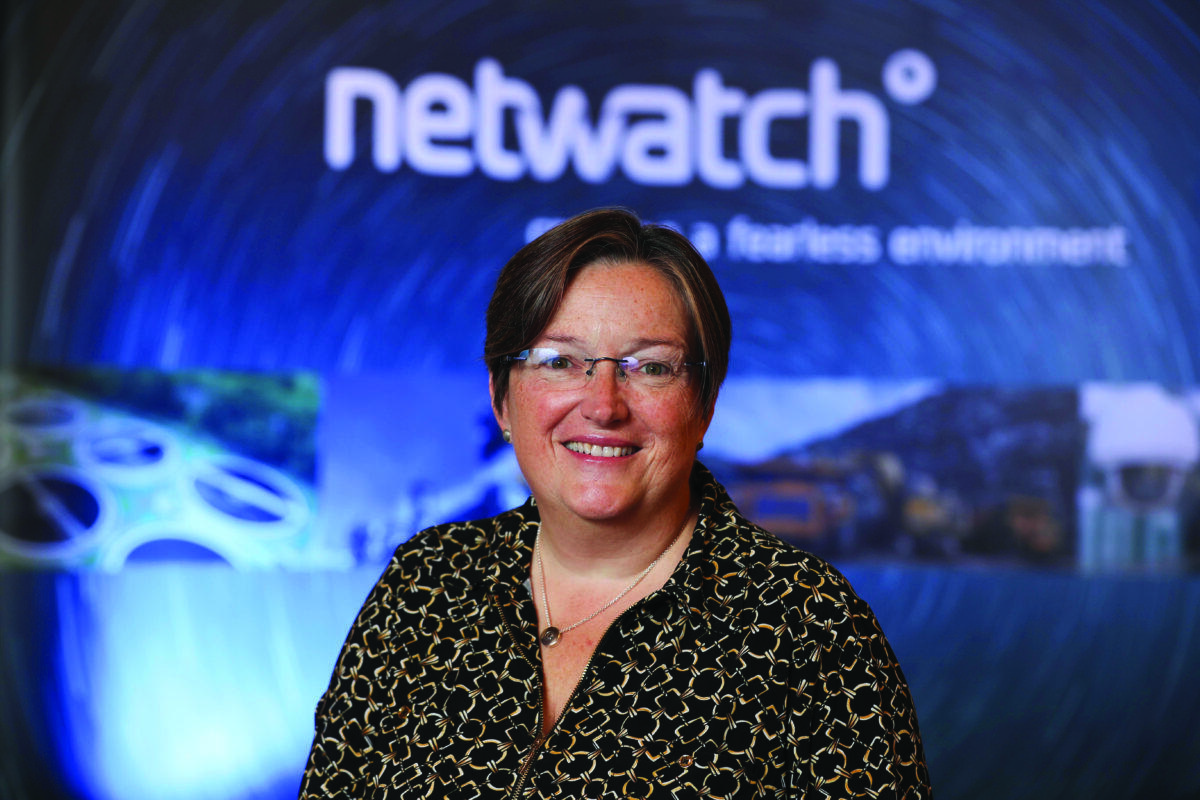 Netwatch proactive video monitoring protects property, creates safe workplaces and enables business continuity. The in-house R&D department provides the flexibility to introduce new solutions that add enterprise wide value, allowing Netwatch to keep up with evolving customer needs at a swift pace. The Netwatch system allows visual recognition to determine a real crime from a false alarm. The expert Intervention Specialists direct operations remotely from multiple Netwatch Communication Hubs world-wide. They are live 24 hours a day, visually assessing unauthorised activity and intervening with a live, audio warning – deterring criminal activity from taking place. Netwatch Group was formed in 2018 following the merger of leading monitoring companies. It includes NMC (United States), CalAtlantic (United States) and Netwatch (Ireland/UK). The Group can bring the innovations and reliability of the visual prevention capabilities, perfected by Netwatch over the last 17 years, to thousands of the CalAtlantic and NMC customers. Netwatch Group currently protects hundreds of thousands of sites, in a wide variety of segments including government, critical infrastructure, manufacturing, education, retail and residential. Netwatch Group is headquartered in Carlow, Ireland and employs 500 people worldwide, including 200 in Ireland. Its North American headquarters is located in Lake Forest, California with satellite offices in Boston, New Jersey, Dallas and Houston. The company has a network of five advanced Global Monitoring Hubs, using the Netwatch proprietary CRATOS technology platform to provide leading security to clients. Wendy Hamilton joined Netwatch Group in 2012 and was appointed CEO in 2020.
Q: How has 2020 been for your business?
A: It has been challenging and rewarding, and we are thankful for that. We have seen 2020 from the perspective of our many business customers. Their innovations in response to such a rapidly changing envi-ronment have kept us energised. In turn we have had to adapt our services and extend our offering. The year 2020 showed the Netwatch team in such a positive light, as they consistently went above and beyond to deliver for customers, colleagues and communities.
Q: You stepped into your new role in a very challenging year. How was this for you?
A: I believe it made it easier. There is always a danger that a new role in the same world can feel like an adjustment rather than a true change—well, not with 2020!
Q: What were the key wins for you in 2020?
A: We have kept our team members safe; we have grown our customer base and our technology platform has allowed us extend our service offering. We did this while maintaining business continuity in a year marked by a pandemic; for our customers who rely on us 24/7/365 that is a very big win. We launched the next version of our Netwatch Training Academy in the USA which will allow us drive flywheel growth through our Channel Partners.
Q: What major challenges have you faced over the past year?
A: The logistics challenge of reconfiguring our buildings to best support our Communication Hubs across the markets was the single biggest challenge. Keeping our team members safe was our number one priority, and in doing this we were able to continue to protect our customers, and their businesses. We also had to find new ways of delivering on site services for customers, especially in those sectors where there was strong business growth. Working across different markets with varying regulations, and quite varied responses to the pandemic was also a challenge. Thankfully our commitment to local teams was key ther –we always had people on the ground to ensure business continuity.
Q: How has your strategy/business changed as a result of Covid-19?
A: Netwatch would be very relationship focused —we value spending time with our customers onsite—so moving many of our activities online has meant investing in new skills and technologies for the business. We have also had to change with our customers, adjusting to the new ways in which they use their sites and engage with their customers in turn.
Q: What does this award recognition mean to you?
A: The Netwatch team are very appreciative of this award and the business network it represents. This award is not only a reflection on the business services we provide, but also the sense of community responsibility we demonstrate and enjoy.
Q: What are the qualities or initiatives that made your company stand out from the competition?
A: Our transformation towards a global organisation, the interest in our evolving story and the important technology we develop here in Ireland. I also think people like the community stories we support because they are so relatable.
Q: How would you describe the overall landscape in your sector at present?
A: There is rapid development of new AI-based services which will put pressure on providers and integrators to offer new system designs. The quality of engagements with communication hubs will continue to define customer service.
Q: What are the major industry trends that you will be looking at going forward?
A: Further consolidations, the continuing impact of the pandemic and the opportunities to fund new technology programs.
Q: Can you share any plans for this coming year with us?
A: Our plans are still very much under wraps, but I can say there will be a focus on the restructuring of the US business, looking to tap into industry talent and put our efforts into growing the Channel Partner activity in order to scale the business.
2020 Recognition Awards Winners in Profile