Shortlist Announced for 2016 Business Book of the Year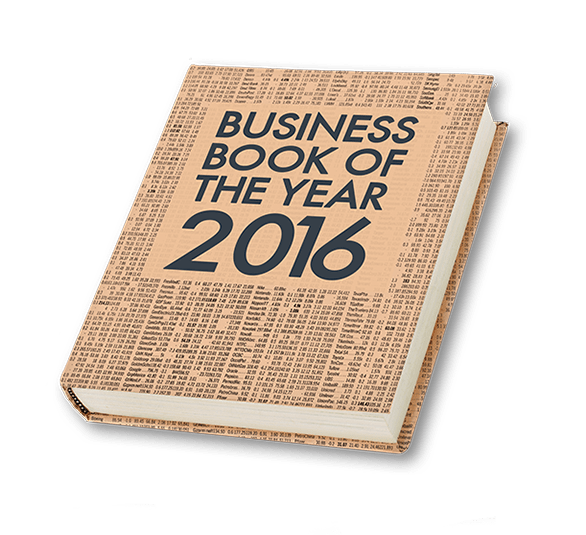 The Financial Times and McKinsey & Company have announced the shortlist for the 2016 Financial Times and McKinsey Business Book of the Year Award. Now in its twelfth year, the award is an essential calendar fixture for authors and the global business community alike. Each year it recognises a work which provides the most compelling and enjoyable insight into modern business issues.
For this year's shortlist, the distinguished judges have chosen the six most influential business books of 2016:
What Works: Gender Equality by Design by Iris Bohnet (The Belknap Press of Harvard University Press)
Alibaba: The House That Jack Ma Built by Duncan Clark (Harper 360/Harper Collins; Ecco Press/Harper Collins)
Makers and Takers: The Rise of Finance and the Fall of American Business by Rana Foroohar (Crown Publishing/Penguin Random House)
The Rise and Fall of American Growth: The U.S. Standard of Living Since the Civil War by Robert J. Gordon (Princeton University Press)
The 100-Year Life: Living and Working in an Age of Longevity by Lynda Gratton and Andrew Scott (Bloomsbury)
The Man Who Knew: The Life and Times of Alan Greenspan by Sebastian Mallaby (Bloomsbury; Penguin Press)
Commenting on this year's shortlist, Lionel Barber, editor of the Financial Times, said: "The remarkable range of books this year include a heavyweight biography of Greenspan, a lively exploration of policy dilemmas around longevity, a historical inquiry into the productivity gap, and an argument for righting the balance between finance and industry in a modern economy. Readers will find much to debate and many practical solutions."
Rodney Zemmel, McKinsey & Company's Managing Partner, Northeast U.S., added: "This year's shortlist explores the clash of forces that businesses have to navigate today, from demography to technology change to how to get the most out of talent. Rather than just laying out the problems, the authors offer interdisciplinary thinking and an intriguing range of potential answers."
The judging panel will be chaired by Lionel Barber, alongside notable business professionals including former award winner, Mohamed El-Erian, Chief Economic Advisor, Allianz; Chair, President Obama's Global Development Council.
The winner will be announced at a dinner ceremony on November 22nd at the National Gallery in London. The winner of the Business Book of the Year Award 2016 will be awarded £30,000, and £10,000 will be awarded to each of the remaining shortlisted books.
Previous Business Book of the Year winners include: Martin Ford for Rise of the Robots (2015); Thomas Piketty for Capital in the Twenty-First Century (2014) and Brad Stone for The Everything Store: Jeff Bezos and the Age of Amazon (2013).