Software Sector Benefiting From Professional Migration To Ireland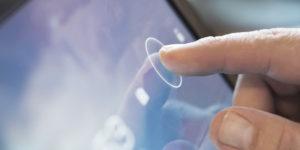 New data released by LinkedIn has shown that the Irish software sector is a major beneficiary of professional migration to Ireland. The research shows a 36.1 per cent increase in LinkedIn members based in Ireland working in the sector in March 2016 compared to the same month year.
Overall Ireland continues to lure tech talent to the country, with the continued economic recovery and burgeoning technology scene proving to be a major attraction to professionals across the globe. The other sectors to experience the biggest levels of growth, according to LinkedIn member data, were the healthcare and pharmaceutical (20.5 per cent) and recruitment (19.4 per cent) industries.
Latin America was the biggest net contributor of professionals to Ireland, followed by France, the Balkans and Eastern Europe, Asia and Italy respectively. In contrast the regions that attracted the most professionals from Ireland were North America, United Kingdom, the UAE, Switzerland and Saudi Arabia.
LinkedIn's data also showed the renewed confidence within the Irish economy as there was an 80 per cent growth in the number of members describing themselves as an entrepreneur, along with a 23.8 per cent increase in the number of sole traders and the number of companies with up to ten employees increasing by 11.7 per cent over the twelve month period.
Commenting on the data, Sharon McCooey, Senior Director, International Operations and Site Leader of LinkedIn Ireland, said: "Our data reflects the increasing levels of confidence in the Irish economy, with professionals from across the globe choosing to move to Ireland, as well as professionals who want to return to Ireland. As economic conditions continue to improve, Ireland's reputation as a great place to work is bringing great talent to our shores and we hope to see this continue into the future.
"In parallel with this, it is also positive to see the growth of SMEs and entrepreneurs as this is a real sign of business confidence. The really interesting insight gleaned from our data in this respect was that we saw new companies emerging in a range of diverse fields beyond the technology industry, such as professional services, architecture and the entertainment sector."