Tourism

–

Irelands

Hidden

Heartlands

Fáilte

Ireland
Fáilte Ireland: Slow Tourism Wins the Race
Paddy Mathews, Head of Operations Ireland's Hidden Heartlands, Fáilte Ireland, says engagement with local business has been crucial to the success of the brand.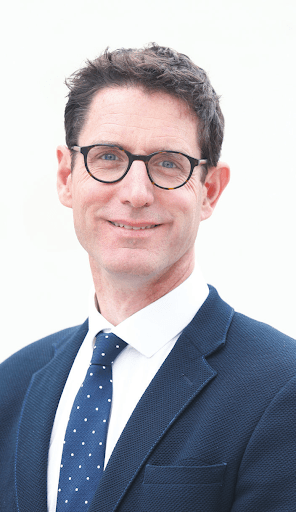 Coming into the seismic year for global tourism that was 2020, Fáilte Ireland had already been through what they had considered to be a somewhat difficult year in 2019. "Coming after a record year in 2018, 2019 was a little more challenging for Irish tourism with challenges that were coming with Brexit and the resulting uncertainty from that," admits Paddy Mathews, Head of Operations Ireland's Hidden Heartlands. "Fáilte Ireland has worked tirelessly with businesses to get them prepared for Brexit." Brexit will have an impact on the
tourism sector – from the impact of currency fluctuations on individual tourist decisions, to impacts on the supply chain for the hospitality sector. For the Irish tourism industry, the UK is a very significant market with more than 3 million British tourists contributing almost €1 billion to the economy each year. Recovery from COVID-19 is based on the nearer overseas markets recovering sooner, so the expected drop-in business from the UK market may compound and lengthen the time for businesses to recover market share.
"The message continues to be 'prepare and diversify.' While there may be a level of uncertainty within the industry at the moment, Fáilte Ireland is working hard to develop and support the tourism sector," Mathews states.
HOME-GROWN HOLIDAYS
On one level, while 2020 catastrophic for international tourism, it led to a renaissance of appreciation for our own country. While we Irish have always been an outward-looking nation, and keen to take advantage of cheap flights to foreign destinations, being forced to holiday at home last year opened many people's eyes to the variety and quality of homegrown destinations. After the travel restrictions lifted during the summer, the exodus from Dublin in particular was dramatic. Ireland's Hidden Heartlands has been one of Fáilte Ireland's standout campaigns, promoting the infinite variety of things to do for all ages along the length of the River Shannon and the Beara Breifne Way. The Beara Breifne Way is a 700km long walking trail, stretching from Dursey Island in Co Cork to Blacklion in Co Cavan. The trail generally follows the route of the legendary march taken by Dónal Cam O'Sullivan Beara in 1602, and visits many of the places and communities shaped by his story.
In February 2019, Fáilte Ireland commissioned ORNI to develop a Tourism Masterplan for the walk, to guide Fáilte Ireland's future investments and developments to ensure the Beara Breifne Way realises its potential as an internationally compelling visitor experience. Fáilte Ireland has developed a clearly-defi ned programme for Ireland's Hidden Heartlands. The brand is centred around rural communities and their lifestyles, as well as the many spaces for adventure and relaxation in this region. The brand toolkit, logo, tourism master plan and food and drink strategy all help tourism businesses to convey this to their audience, and the associated brand guidelines and assets help them to attract visitors 'off the beaten track' and create an internationally compelling visitor experience. As a brand, Ireland's Hidden Heartlands speaks to the burgeoning trends of 'slow tourism', and green tourism. Mr Mathews describes the ethos of Ireland's Hidden Heartlands as being, "about finding your own rhythm in nature and getting off the beaten track. Ireland's Hidden Heartlands is all about slow tourism and discovering Ireland's unknown gems and embracing nature."
WORKING WITH STAKEHOLDERS
Mathews is keen to give credit to everyone who contributed to Fáilte Ireland receiving this Recognition Award, stating, "While we at Fáilte Ireland are extremely pleased to accept the award, we would not be in a position to do so without the hard work of the many local businesses and stakeholders, who work so hard to establish regional tourist experiences." He points out that working with local authorities and engaging with local businesses to provide training opportunities and commercial development has been a crucial factor in the success of the initiative. One example is the Website Improvement Programme launched in 2019, which was designed to improve the websites and digital skills of visitor attractions and activity providers in the region—44 businesses took part in the programme in the first year. "We continue to build up our number of visitor attractions across the region," he says. "From the outset we have engaged with the relevant stakeholders to develop an inventory of all the attractions in the region. Last year we announced some major investments, including a €3.9m investment in the National Famine Museum in Strokestown Park and a €640,000 investment in Knights & Conquests at Granard, Co. Longford."
2020 Recognition Awards Winners in Profile