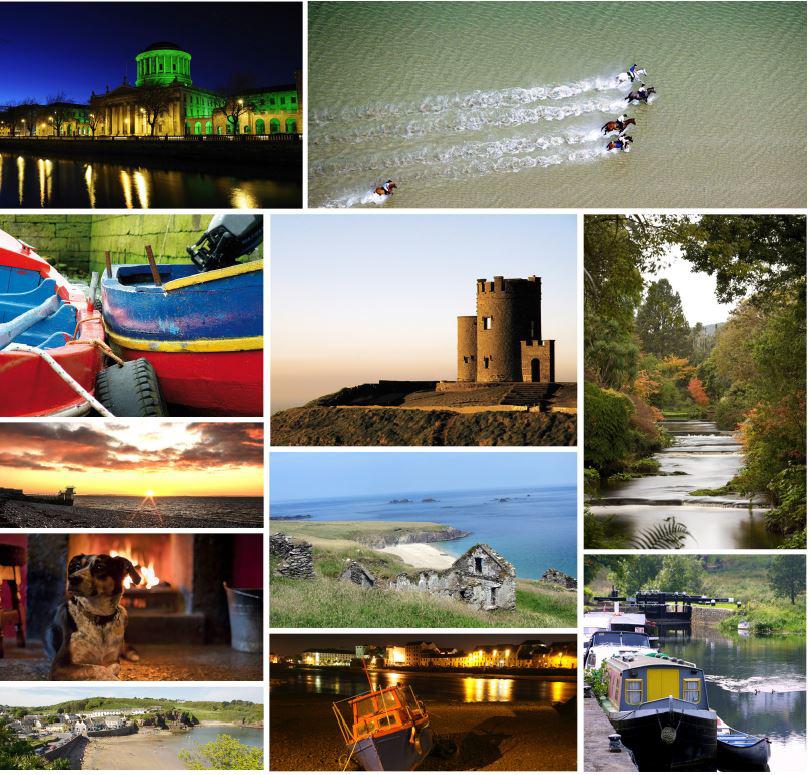 Top-line data from the latest Fáilte Ireland Tourism Barometer shows that overall industry confidence remains upbeat as 2017 draws to a close. However, it also but points to growing challenges in Dublin and the border counties in relation to Brexit.
The Fáilte Ireland Tourism Barometer is a survey of tourism businesses providing insight into performance for the year to date and prospects for the following year. Over 500 responses – through an online survey with tourism businesses or top-up telephone interviews – are collated and qualitative interviews with senior industry executives are also conducted to capture sentiment and views from across the tourism sector.
According to the survey, industry sentiment is positive overall, but has slightly dipped compared to the same time last year. The industry started 2017 with much uncertainty over Brexit and Sterling exchange rates, but has been bolstered by more American and German visitors.
Commenting on these trends noted in the study, Fáilte Ireland Director of Business Development Paul Keeley emphasised: "If we are to enjoy continued growth, we need to target those markets with most potential and ensure that activity is spread regionally and across a longer tourism season. Otherwise, if future growth is simply concentrated in traditional hotspots and in the high season, we will be faced with the downsides of success – capacity constraints, congestion and a poorer visitor experience. That is why greater seasonality and regionality will be at the core of everything Fáilte Ireland does in 2018."
Nearly two thirds (63 per cent) of accommodation businesses in northern counties say they have been affected by the Sterling/Euro exchange rate this year. This compares to a lower but not insignificant proportion (46 per cent) of businesses in other areas. This is reflected in Northern Ireland visitor volumes this year, with over half (53 per cent) of northern businesses down on NI visitors in 2017.
The current challenges are not confined to northern counties. Many (61 per cent) Dublin accommodation businesses are down on British visitors in 2017 – compared to 46 per cent of accommodation businesses experiencing the same drop in the rest of the country. The Sterling exchange rate plays a part in this drop but, in spite of the dip in Dublin's British visitor numbers, the capital still outperforms the rest of the country in terms of visitors from all markets with 69 per cent of accommodation businesses in the city up compared to last year.
Mr Keeley added: "While we will still continue to fight for British business, it is important that those tourism enterprises overexposed to British and Northern Irish trade now pivot to other more buoyant markets. Fáilte Ireland, through its 'Get Brexit Ready' programme, has been working with hundreds of businesses to do just that and will continue to do so in 2018."