Some of the team at the Loci Orthopaedics Galway office. Left to right: Gerry Clarke, Brendan Boland, Fiona Mangan.
Irish companies founded within the past six years are impressing investors lately with their innovative devices to improve patients' quality of life and recovery, writes Sorcha Corcoran.
In June, Loci Orthopaedics was awarded over €8m in funding and financial support from the European Commission via the highly competitive European Innovation Council (EIC) Accelerator Programme – a major validation for the new implant it has developed for the treatment of thumb base joint arthritis. The Galway-based company will receive €2.5m in grant funding initially, followed by a €5.5m equity investment, supported by the European Investment Bank.
Over 30 million people in the EU and 20 million people in the US are affected by thumb base joint arthritis, a condition which causes pain and decreased hand function. Driven to improve the lives of sufferers and address the unmet clinical need they identified, Dr Brendan Boland and Gerry Clarke founded Loci Orthopaedics in 2017 as a spin-out from NUI Galway, University College Cork and KU Leuven in Belgium.
"We used the most recent biomechanics research to ensure the implant we designed fully recreates the natural biomechanics of the joint for superior clinical outcomes," says Clarke.
"To receive this level of funding is a massive endorsement of the need for a better treatment for this crippling condition. It will enable us to complete a clinical trial we started recently and pursue regulatory clearance in the EU and US, prior to full-scale commercialisation and clinical use," adds Boland.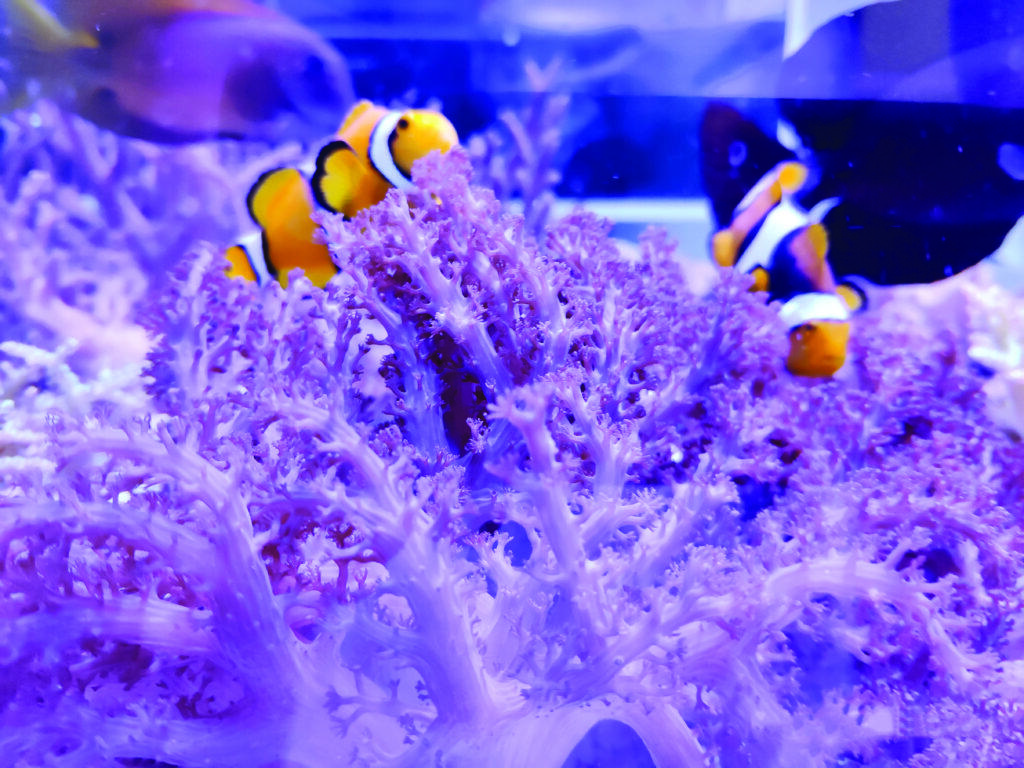 Revolutionising bone repair
Also in the field of orthopaedics, Zoan BioMed recently announced a partnership with Swedish 3D bioprinting company Cellink, which it hopes will lead to a future where bone breaks can be repaired by 3D printing bones made from marine coral.
Founded in 2016 by Declan Clarke and Ronnie Robins, Zoan BioMed designs and develops orthopaedic devices from the ethical and sustainable cultivation of marine coral, grown at its state-of-the-art facility on the shores of Lough Inagh in Connemara. Along with leading clinicians around the world, Zoan BioMed recognised the huge potential of marine coral to improve patient outcomes and reduce the costs associated with bone repair.
"Because of its comparative similarities to human bone structure and inherent strength and purity, marine coral is a highly effective bone grafting substitute," says Stephen Wann, CEO, Zoan BioMed.
The company has developed the world's first, scalable indoor coral production system with ISO 13485 accreditation. When harvested, refined into granules and implanted by a surgeon into the bone trauma site, the material accelerates healing, safeguards against infection, reduces surgeon operating time and ultimately gets patients back on their feet and enjoying life quicker.
"With Cellink, we have the ideal partner that can build upon the encouraging trial results we have observed with our coral material. It is incredibly exciting to envisage that we can mimic and improve these results with a 3D-printed solution that can offer customised patient devices," says Wann.
To date, Zoan BioMed has been funded through private investment, along with backing from the European Fund, Enterprise Ireland, Western Development Commission and Údarás Na Gaeltachta. In May it announced its latest fundraising round of up to €5m, to allow it to scale and grow internationally.
Easing discomfort
Meanwhile, three angel syndicates from the Halo Business Angel Network led a recent €1.925m investment in SymPhysis Medical, which is developing a device that eases the discomfort and distress of fluid in the chest for cancer patients undergoing palliative care.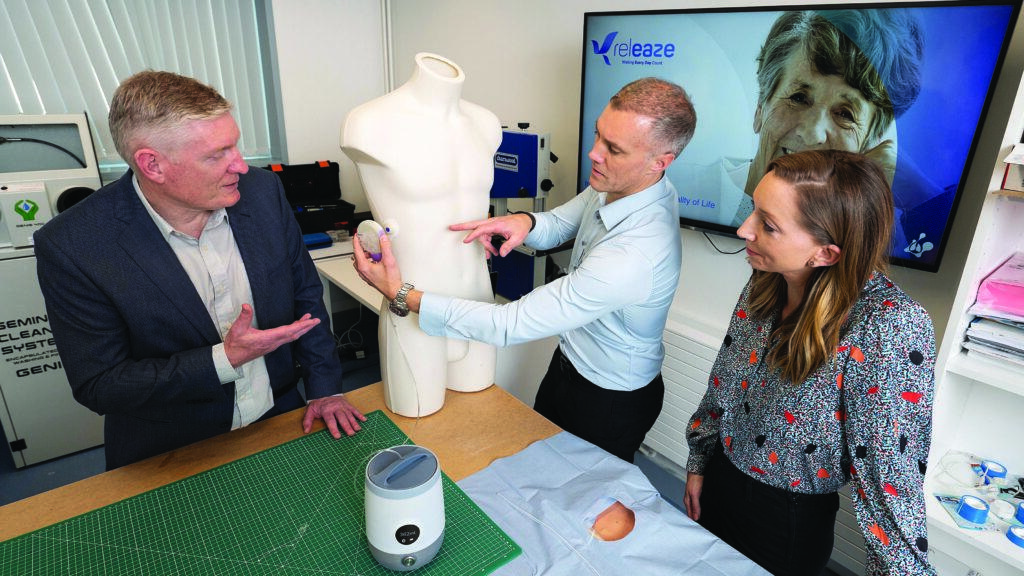 Company founders Dr Michelle Tierney and Tim Jones uncovered the under-met need for effective treatment of fluid in the chest, or malignant ple
ural effusion, as part of the NUI Galway BioInnovate Fellowship programme. The condition is experienced by roughly half of metastatic cancer patients and can cause severe shortness of breath and chest pain. Often patients are fitted with an invasive and uncomfortable pleural catheter.
Using novel technologies, Tierney and Jones are working on a discreet, patient-centric drainage device called 'Releaze', which is less invasive to place than leading competitor devices on the market and can be removed after just 30 days.
Crucially, a usability study carried out with the UK's National Innovation Centre for Ageing has shown that the device can be managed by patients themselves without the assistance of a nurse. "The ability to successfully drain the fluid and to perform this with confidence in an outpatient setting will greatly benefit patients," said Dr David Breen, a leading interventional pulmonologist in Galway University Hospital, who has been advising the team for the past four years.
SymPhysis Medical has filed two patent applications relating to the novel aspects of the technology used to create the new device. According to the co-founders, the funding will be used to complete product development and target Food and Drug Administration (FDA) clearance. It will also help the company to expand its team from three to seven people by the end of this year.
"Following FDA clearance, we expect test market sales in the US to reach €1.5m in the first year, starting in Q4 2023. We are already working with two of the top five cancer care centres in the US. The team will quickly follow the rollout there by seeking the CE Mark in the EU and, by Q4 2025, we expect turnover to reach €49m," says Jones.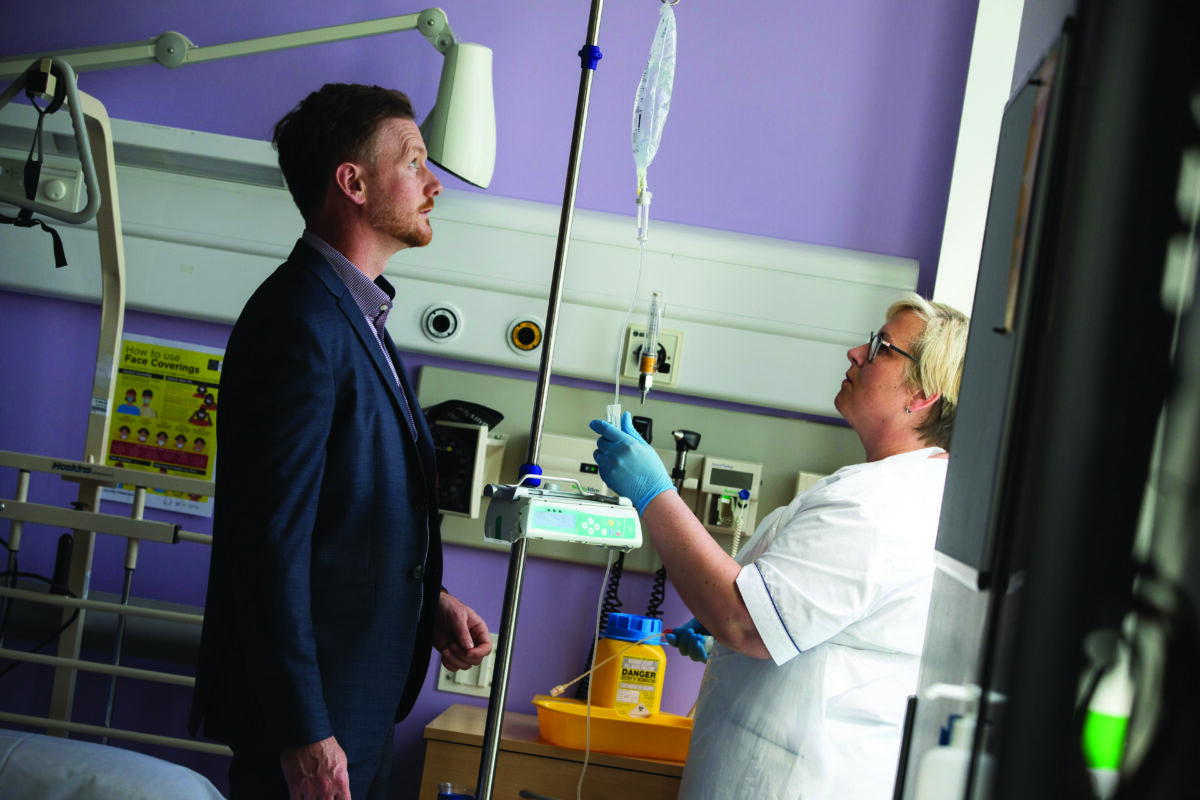 Addressing air bubbles
Moving down to Cork, Gasgon Medical recently raised €2.25m as part of a funding round led by DBIC Ventures and including a number of private investors in the US. This comes on top of the company's success in winning a €3m Fast Track to Innovation grant from the EIC last December and being awarded the top Seedcorn prize of €100,000 in 2021.
Founded by Vincent Forde in 2018, Gasgon Medical has developed a low-cost device called AirVault that attaches directly to intravenous (IV) drips in hospitals to eliminate air bubbles. These can be fatal for patients if they enter the bloodstream and potentially dangerous for nurses, who must break the IV line if air bubbles form, which exposes them to medications that can be harmful over time.
"We are currently carrying out pilot studies of our patent-pending technology in hospitals in Ireland, Europe and the US. They see it as a no-brainer and our aim is for every IV system worldwide to have an AirVault attached as the de-facto solution to eliminating air bubbles," says Forde.
Currently employing six people, Gasgon Medical plans to hire in Ireland and the US with this new round of funding. The money will also be used for marketing and expanding into new markets, including veterinary and human use.
"The resources required to track and eliminate air from IVs is a constant drain for nurses and health systems. Our priority is in accelerating development work to attain regulatory approval, to be ready to launch products into hospitals, with an initial focus on the US," says Forde.