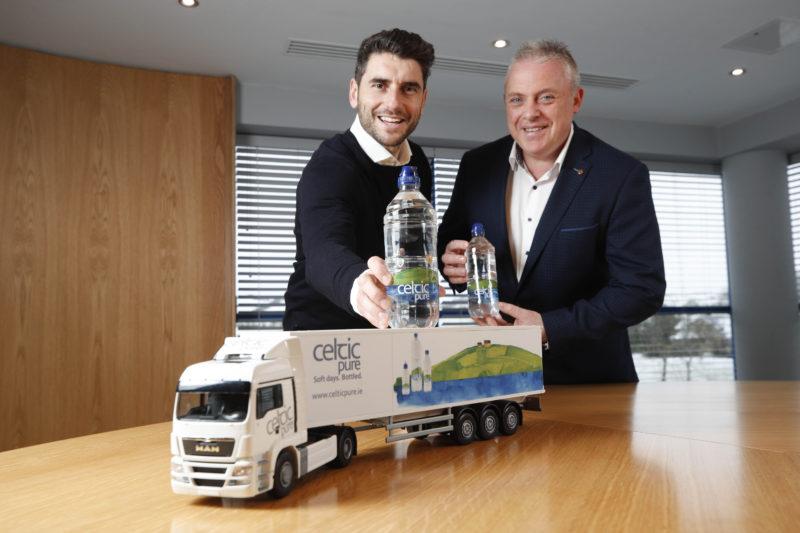 An independent Irish water brand, Celtic Pure Water, plans to roll out a €1.3 million marketing and communications program over the next three years and, following a pitch process, the company has appointed Legacy Consultants as lead agency.
The water brand, which produces 120 million bottles per annum, grew by 30 per cent in 2017 and now plans to expand its product offering as part of the new campaign. Legacy Consultants has devised its new #PureMoments communications campaign, which launched last month.
Padraig McEneaney, CEO, Celtic Pure says that he is looking forward to advancing the new campaign with the agency: "Legacy Consultants bring with them a broad range of depth and experience at a senior level, which will contribute to the future development of our brand in the Irish market. We know and trust the team from working with them over the past few years and we are looking forward to building exciting plans with them over the next three years."
Legacy Consultants, started by Bernard and James Brogan in 2012, has worked with Celtic Pure Water as its communications team over the past 3 years.
Commenting on the partnership, Legacy Consultants Commercial Director, Bernard Brogan said: "It's an exciting time for both Legacy Consultants and Celtic Pure Water as we look forward to working even more closely together as their chosen agency following a competitive pitch process. We have forged a great working relationship over the years, which I am proud to say, saw both companies grow and prosper, and we plan to continue the good work to deliver even better and more innovative communications over the coming years."
Pictured above: Bernard Brogan Commercial Director, Legacy Consultants and Padraig McEneaney, CEO, Celtic Pure