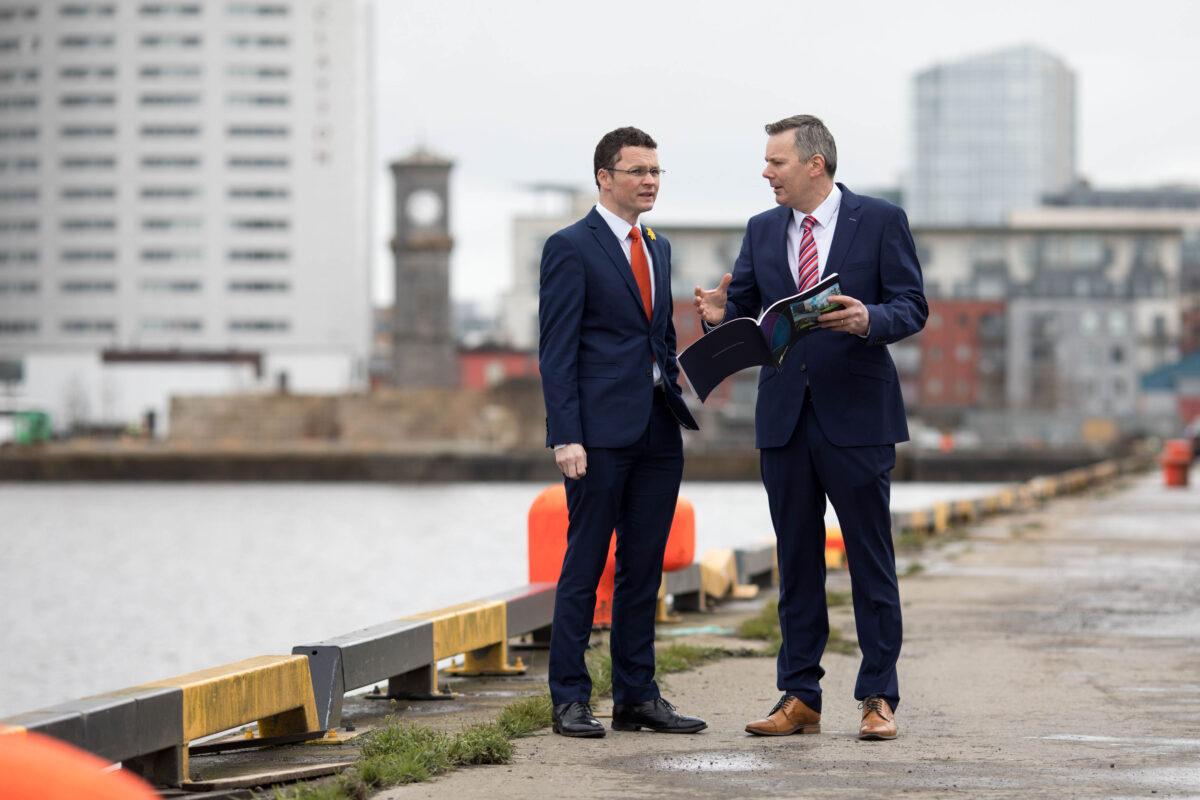 A Shannon Foynes Port Company (SFPC) framework strategy to transform 75 acres of prime, non-core activity real-estate just off Limerick city centre into an economic hub has been unveiled.
The Limerick Docklands Framework Strategy was launched by Minister of State at the Department of Finance & Public Expenditure & Reform Patrick O'Donovan with a pledge to grow existing commercial activity at SFPC's 35 acres Ted Russell Docks, but to also provide for the major development of non-core activity at the docks and at lands along a further 75 acres of the Limerick Docklands estate.
The Limerick Docklands Economic Park is located just off both the M7 Motorway at its western end and Limerick City Centre at its eastern end. The assets earmarked for development include disused buildings and greenfield land-banks that are surplus to the operational requirements of the thriving Ted Russell Docks.
Launching the SFPC report before an attendance of over 100 regional stakeholders, Minister O'Donovan said that the Limerick Docklands Framework Strategy has the capacity to unlock one of the most attractive land-banks yet to be developed in urban Ireland. "Limerick Docklands ranks among the most attractive urban sites in the country. This property is flanked by the largest river in either here or the UK, and is effectively bordered by the city centre at one end and a motorway at the other. It has its own port achieving record tonnages and is just 25 minutes away from an international airport. From an investment potential this is a hugely compelling offering and now that it has a framework in place, it is an open invitation to indigenous and FDI companies to take advantage."
Pictured above: Patrick Donovan TD, Minister of State at the Department of Finance and the Department of Public Expenditure and Reform and Patrick Keating, CEO, SFPC.