Aer Lingus Launches New Start-Up Awards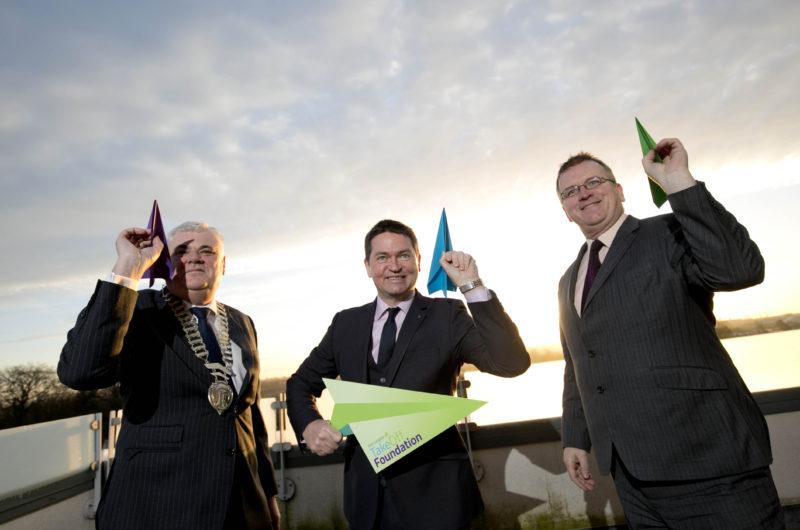 Aer Lingus has partnered with the Fingal Dublin Chamber and the Local Enterprise Office (LEO) Fingal to launch the Aer Lingus TakeOff Foundation Start-Up Awards, which will celebrate and support up-and-coming businesses based in the Fingal area. The awards were launched at an Aer Lingus Social Media Masterclass for Start-Ups, held in conjunction with Fingal Dublin Chamber and LEO Fingal. The masterclass was attended by more than 100 business owners and start-ups.
The Start-Up Awards, as well as the Aer Lingus TakeOff Foundation Business Awards in Northern Ireland, are all part of Aer Lingus's ongoing commitment to support start-up and SME communities in Ireland, a key pillar of the airline's CSR TakeOff Foundation. In addition to supporting Irish business communities, the Aer Lingus TakeOff Foundation encompasses all Aer Lingus charity and corporate social responsibility activity including continued work with chosen charity partners UNICEF Ireland and Special Olympics Ireland, additional charity fundraising activities undertaken by Aer Lingus staff and volunteers, support of the Arts in Ireland through the Aer Lingus Irish Filmmaker Competition.
The new TakeOff Foundation Start-Up Awards will give three business owners the opportunity to expand their outreach to international markets for business purposes by mentoring up and coming businesses in the Fingal region and assisting with their flight needs and business profile. The prize package received by each winning start-up will consist of an allocation of European and long-haul international flights, business mentoring with key staff across a range of Aer Lingus business departments, and exposure for each start-up within the airline's Cara Magazine.
This initiative is targeted at start-ups based in Fingal that have been trading in the Irish market for the last 18 months at least, and for no more than three years. Successful candidates will be selected following a shortlisting phase and subsequent presentation to a judging panel consisting of representatives from Aer Lingus, LEO Fingal and the Fingal Chamber of Commerce.
Welcoming the new initiative, Oisin Geoghegan, Head of Enterprise in Fingal, commented: "This is an innovative and very exciting competition for Fingal start-ups and we are delighted to work with Aer Lingus and Fingal Chamber of Commerce on the project. In the Local Enterprise Office we assist and support many hundreds of entrepreneurs and individuals trying to get their start-ups off the ground. By linking our clients in with this initiative we are giving them an opportunity to avail of the expertise of management in Aer Lingus as well as the possibility of free business flights for 12 months, a fantastic prize for any growing business with international ambitions."
Applications are now open and the closing date is March 11, 2018. Interested candidates can apply by downloading the application form here and emailing the completed application to startupawards@aerlingus.com