EY Entrepreneur Of The Year™ Nominations Open for 2018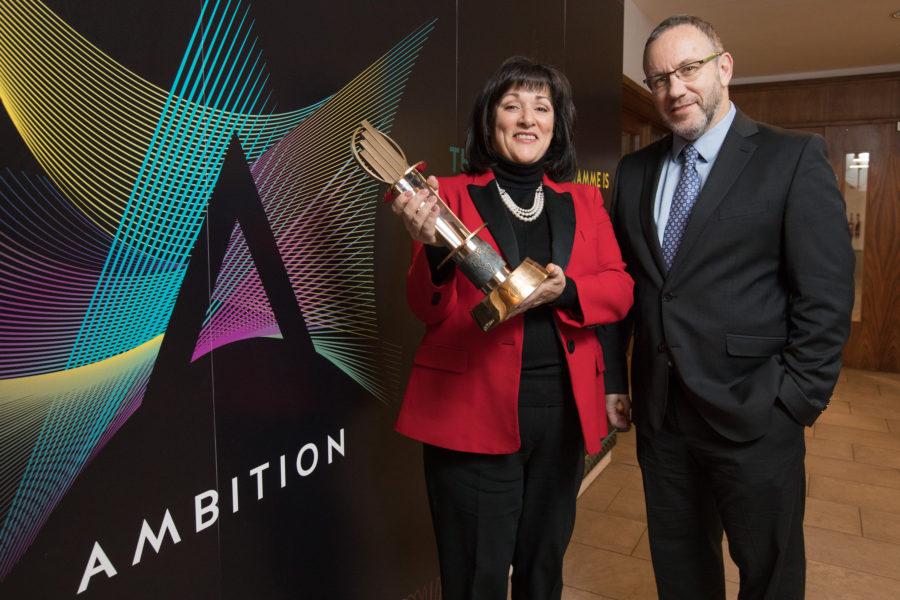 Now in its 21st year, the EY Entrepreneur Of The Year™ (EOY) 2018 programme has officially opened for nominations. The theme of this year's programme is "Ambition" and all sectors and businesses of all sizes are invited to submit their nominations until February 16. The 24 finalists for 2018 will be announced on April 23.
The successful finalists will have the opportunity to connect, learn and do business with the EY Entrepreneur Of The Year™ alumni network, which consists of almost 500 of Ireland's business people. The finalists will get an opportunity to participate in the renowned international CEO Retreat, which is designed to help Irish entrepreneurs transform their thinking and vision through executive education. They will also gain significant profiling, nationally and internationally.
Who can be nominated?
The programme is open to entrepreneurs across all sectors on the island of Ireland. The awards programme is divided into three categories – Emerging, Industry and International – with 8 finalists chosen per category. The 24 finalists will be selected by an independent panel of judges, comprised of former EOY winners and chaired by Anne Heraty of CPL Resources plc. Individuals who wish to put themselves forward or nominate an entrepreneur with their consent, can fill out the online nomination form or contact the EY Entrepreneur Of The Year™ team for further information at eoy@ie.ey.com. The deadline for nominations is February 16, 2018.
Last year saw a strong mix of male and female finalists across eight different sectors who collectively employed over 5,200 people and generated revenues of almost half a billion euro in 2017. Harry Hughes of Portwest emerged as the overall winner at the 2017 EY Entrepreneur Of The Year™ Awards and will go on to represent Ireland at the World Entrepreneur Of The Year™ Awards in Monaco in June. Evelyn O'Toole, of CLS took top prize in the Industry category, while Jack Teeling from The Teeling Whiskey Company won top prize in the Emerging category.
What can finalists expect?
The finalists will engage in a strategic growth programme over a 10-month period which includes a week-long CEO Retreat. As part of this international retreat, this year's 24 finalists will join a group of more than 100 entrepreneurs, all previous finalists and winners of EY Entrepreneur Of The Year™ programme, and meet CEOs and entrepreneurs from some of the world's biggest multinational companies. The programme will include executive education sessions, the annual Gala Awards Dinner, significant media profiling and many additional finalist benefits. An award is presented for each category, and an overall winner is announced as the EY Entrepreneur Of The Year™ Awards in October. That person will go on to represent Ireland at the World Entrepreneur Of The Year™ awards in Monaco in June 2019.
Pictured above: Anne Heraty, Chairperson of the judging panel, and Kevin McLoughlin, Partner, EY.
Image by: Naoise Culhane