Irish-born Entrepreneur Pearse Lyons Dies in Kentucky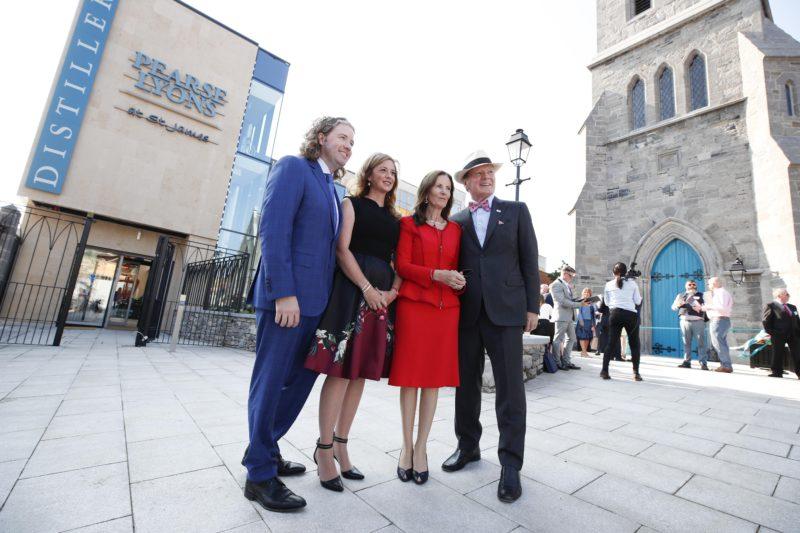 Pearse Lyons, the Irish-born entrepreneur and founder of the Alltech animal nutrition group, has died in Kentucky. He was aged 73. His son, Mark Lyons, who is chairman and president of the Alltech group, has said he is "deeply saddened", but vowed to continue his father's work.
Alltech is headquartered in Nicholasville, Kentucky, with operations in animal feed, meat, brewing, and distilling. It develops agricultural products for use in livestock and crop farming, as well as products for the food industry. It was set up by Lyons in 1980, who was born in Dundalk and educated in University College Dublin and the University of Birmingham. It is one of the most successful Irish-US businesses ever set up by an Irish man, with more than 5,000 staff globally, making Lyons a billionaire in the process.
In recent years, Lyons had set up a distillery in his name in the Liberties area of Dublin. He is survived by wife Deirdre, daughter Aoife, son Mark and Mark's wife Holly. Mr Lyons's funeral will take place in the US on St Patrick's Day. A mass will be also held in Dublin next month.
Pictured at the ribbon cutting ceremony of the Pearse Lyons Distillery: Mark Lyons, son of Dr and Mrs Lyons and head of greater China at Alltech and his wife Holly with Dr. Pearse Lyons and his wife Deirdre, co-founders of Pearse Lyons Distillery; and Charlie McGirl, site manager, John Paul construction.