ENTREPRENEUR OF THE YEAR 2016 NOMINATIONS OPEN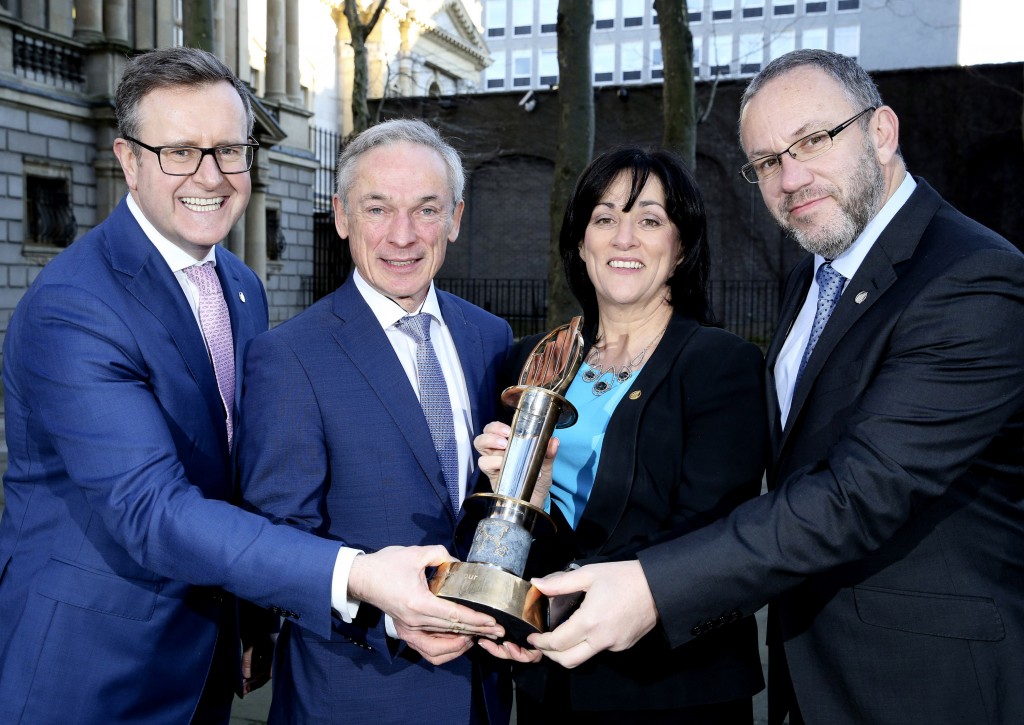 Search for Top Entrepreneur Begins
The EY Entrepreneur Of The Year 2016 programme officially opened for nominations today, kicking off this year's nationwide search for Ireland's leading entrepreneurs.
The theme of this year's programme centres on 'creating your business legacy' and is open to entrepreneurs across all sectors. Entries are now open until February 29th with the 24 finalists announced in April.
Speaking at the launch, Minister for Jobs Richard Bruton said: "Start-ups create two thirds of all new jobs across the Irish economy, and that is why we have put in place a plan to increase the numbers of businesses starting in Ireland every year and the numbers of jobs they are creating. A key part of this is celebrating and recognising the great successes of the amazing entrepreneurs we already have in Ireland. I am delighted to launch this year's EY Entrepreneur of the Year competition, and wish all involved every success."
Operating in more 60 countries worldwide, EOY is recognised as the most prestigious business accolade for entrepreneurs. In Ireland alone, it has evolved over the past 18 years into a 10-month development programme connecting the best entrepreneurs across the island of Ireland. 
Who can be nominated?
The programme is open to entrepreneurs across all sectors and growth stages, from the Republic of Ireland and Northern Ireland. The awards programme is divided into three categories – Emerging, Industry and International – with eight finalists chosen per category. The 24 finalists will be selected by an independent panel of judges, comprised of former EOY winners and chaired by Anne Heraty of Cpl Resources plc. Individuals who wish to put themselves forward or nominate an entrepreneur with their consent, can fill out the online nomination form at www.eoy.ie or call the EY Entrepreneur Of The Year team for further information on 01 221 2250. 
The deadline for nominations is Friday 29 February 2016.