Ralph Lauren establishes eCommerce hub in Dublin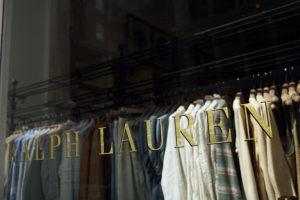 One of the world's most widely recognised families of premium lifestyle brands, Ralph Lauren Corporation, has announced the establishment of an eCommerce hub in Dublin.
Ralph Lauren Corporation is locating in Ireland with the intention of building a global eCommerce centre to support the company's omni-channel businesses. The company's new Dublin office, located in the Bloodstone Building at Sir John Rogerson's Quay, will initially host two teams focused on supporting the company's global eCommerce business.
An eCommerce technology team will carry out platform and digital technology innovation; and a finance operations team will provide fraud and payments services for the company's global business. The company plans to create a number of new positions, with the potential to scale further over time.
This investment is supported by the Department of Jobs, Enterprise and Innovation through IDA Ireland.
Recruitment is commencing immediately for finance and technology roles. Career opportunities are live on LinkedIn.