Shannon Chamber Hosts Apprenticeships' Evening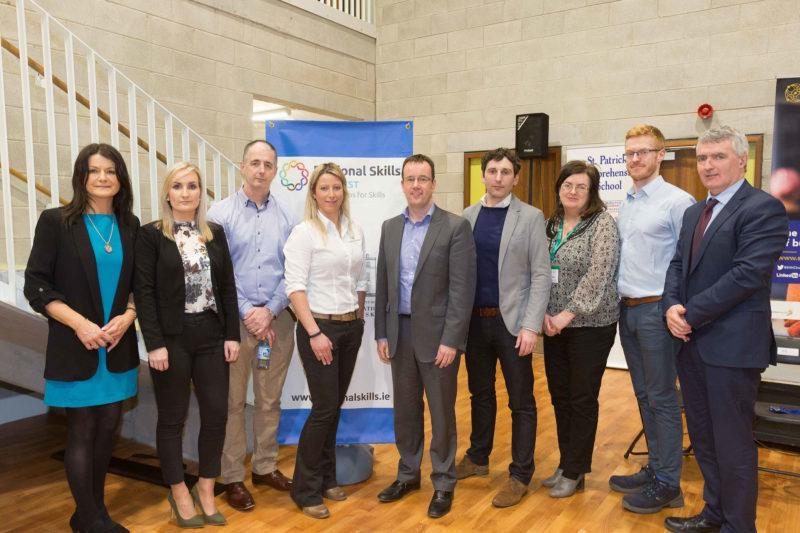 Shannon Chamber has hosted its first Apprenticeships' evening at St Patrick's Comprehensive School in Shannon. The purpose of the evening was to encourage students and their parents to embrace apprenticeships as a career route and to show that there is a way into work that suits students of all aptitudes.
The event was attended by over 160 and included presentations by the five participating companies – Molex, Modular Automation, Element Six, Lufthansa Technik Shannon and Atlantic Aviation Group.
Summing up the value of an event of this nature for secondary level students, Shannon Chamber CEO said: "It shows the students and their parents that we have a great spread of companies here in this region offering amazing career opportunities, whether it be post school or post college. It's down to choice and which route best suits the student's aptitude. Our aim in organising this event was to get the conversation going about apprenticeships, to let the people who have 'walked the walk' do the talking and to show where their individual careers have taken them to."
Pictured above: Helen Downes, CEO, Shannon Chamber; Fiona Donlan, Atlantic Aviation Group; Michael Collins, Molex; Sandra Gunning, Zimmer Biomet; Joe Leddin, Mid-West Regional Skills Forum; Stephen Linnane, Element Sixl Emer Brohpy, Limerick and Clare Education & Training Board; Alan O'Brien, Modular Automation and Morgan Heaphy, principal, St Patrick's Comprehensive School, Shannon.