Small Business: Nutritics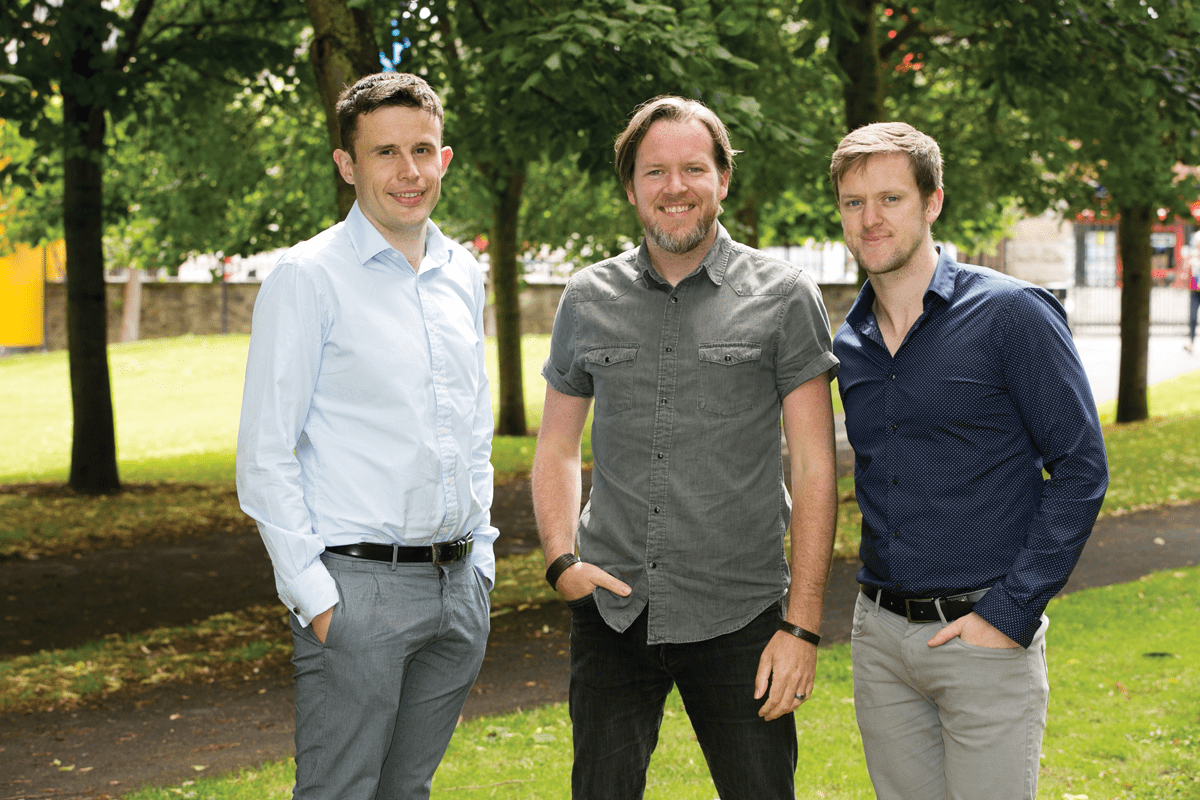 Stephen Nolan, COO, Nutritics, Ciaran O'Kelly, CTO, Nutritics and Damian O'Kelly, CEO, Nutritics
Q: Why did you and Ciaran decide to set up Nutritics as a company?
DOK: It all started from a sense of frustration. I was working with athletes training for the Commonwealth Games as part of my master's degree in sport and exercise nutrition and using industry standard software to analyse their diets. The programmes kept crashing, their databases were lacking and they couldn't be accessed online or at home. Everything had to be done on the same computer in a specific computer lab. I couldn't give these athletes back anything particularly useful. So I built my own food database in Excel, typing in hundreds of food types, until I could analyse their diets a lot more effectively. Ciaran, who is a software engineer, offered to help and together we envisioned a solution that could analyse every component of foods – from nutrition to allergens to costs – and provide this information to our customers in a way that empowers them to make better food choices.
Q: What would you say is different and compelling about what you do?
DOK: Nutritics believes in a future where accurate and reliable information about the food we consume is available when it matters most – a future where allergy sufferers can safely rely on the information their restaurant is providing, an athlete can use nutrition as their competitive advantage and patients can use food as their best medicine. There is a simple secret to our success: Every Nutritics team member is driven by a deep-rooted passion, determination and desire to deliver accurate and reliable food information to the world when it matters most. We are obsessed with growing the business and making it a global success. Despite selling into multiple markets, one of our key differentiators is localisation. At the core of every investment and product decision is a desire to make the client feel that we are just down the road from them. From our office in Dublin, we have developed localisation strategies for the US, Europe, the Middle East, Australia and South Africa.
Q: How has the business grown and were there some key breakthrough moments?
DOK: Since 2013, Nutritics has quickly grown to be the food information management software of choice for clients across more than 165 countries. Early in our journey, we were fortunate to have the support of some great clients who saw our vision for the product and wanted to be a part of what we were doing. In the education space, Oxford University was our first client which opened the door to a number of UK universities. On the sports side, we started working with the English Institute of Sport and their athletes as part of their preparation for the Rio Olympic cycle. These clients brought us instant credibility within their respective sectors and allowed us to expand quickly. Our early focus on the education, healthcare and sport markets changed overnight when an EU law was introduced in 2014 that mandated all food operators to provide allergen information for the food they serve. Our food data catered for this, so we were quickly able to pivot and provide the foodservice sector with the information they needed. This combination of regulatory changes and some great early client wins gave us the platform to grow into the UK. Word spread quickly and three years later, we had established distribution bases in Australia, the United Arab Emirates (UAE), the US and South Africa.
Q: Can you outline your exporting strategy and what makes it effective?
DOK: Nutritics' export growth ambitions are focused on maximising both our direct online software-as-a-service sales to the SME sector and developing out our local presence to serve large corporates. The key element to both strategies is localisation. For every new territory we enter, we have built specific local websites, added local foods, translated into the local language and regularly delivered local content to build up trust with our clients and show them that we're committed to their region. This allows us to be different, speak our clients' language and show them that we are passionate about their region. To date, over 95% of our sales are to export markets.
Q: How important has it been to build relationships with regulators?
DOK: Regulatory alignment is an important part of our international growth strategy. Interestingly, we have found that the benefit accrues to both Nutritics and the regulator when we form these partnerships. Regulators can enjoy a greater level of food law compliance across their region by ensuring that the software used by the industry is up to date with their latest recommendations. We work closely with regulators to ensure that not only does our software facilitate compliance with food law, but that it is then delivered to the end user in an intuitive manner. This assists in meeting the food law compliance requirements for the market and Nutritics benefits from the increased brand exposure.
Q: Any other news or expansion plans you can share with us?
DOK: Despite the current environment, international growth is still very much on the agenda for the business. We currently have a team of 30 in Dublin alongside our UK, Australian, UAE and US business development teams and our plan is to increase this as quickly as we can. Alongside this, Nutritics was shortlisted for the 'Outstanding Achievement in International Growth Award' at the Technology Ireland Industry Awards 2020 for the second year running. This comes on the back of Nutritics being named as Ireland's leading high potential exporter at the Irish Export Awards in 2018.