Winners of Aer Lingus Start-Up Awards Announced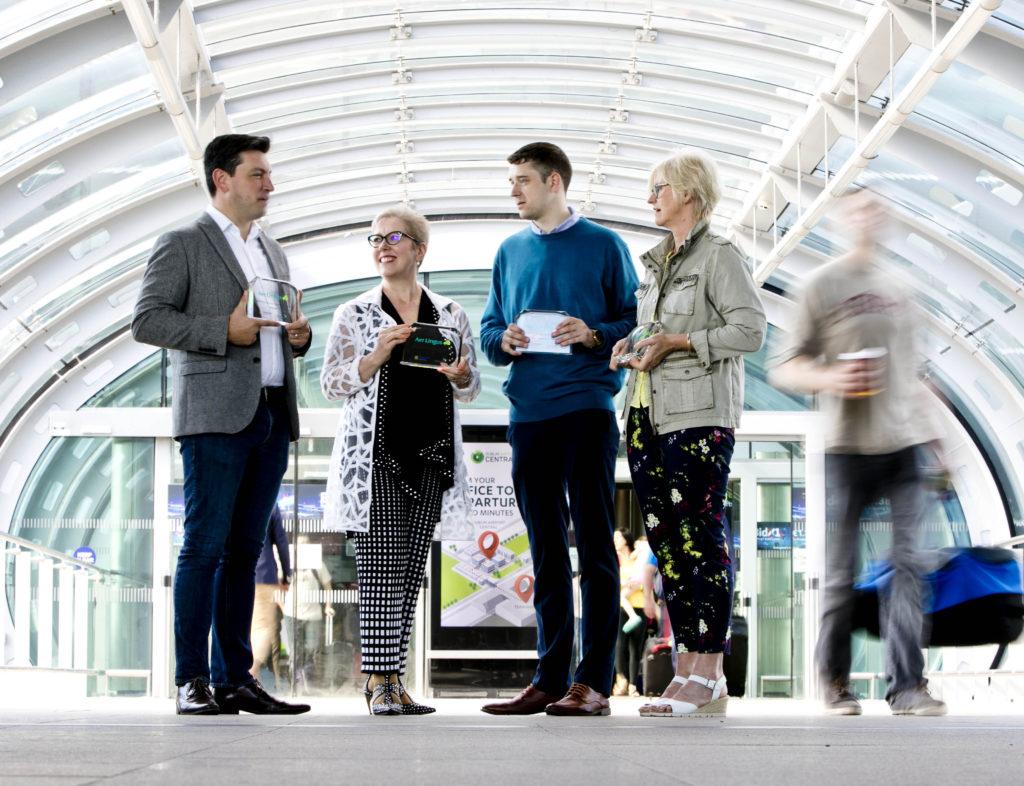 Four Irish start-ups have been announced as the winners of Aer Lingus' inaugural TakeOff Foundation Start-Up Awards. The awards were launched by Aer Lingus in partnership with the Local Enterprise Office (LEO) Fingal and Fingal Dublin Chamber, to celebrate and assist up-and-coming businesses based in the Fingal area on their journey to success.
The prize package received by the winning start-ups will include complimentary European and long-haul international flights, mentoring from key staff across various Aer Lingus business divisions, and exposure within the airline's in-flight magazine Cara.
The four businesses selected as winners of the 2018 awards include:
WeBringg
WeBringg has developed a technology and process to reduce delivery wait times. Founded by Alan Hickey and Sean Murray in March 2016, WeBringg offers same-day delivery for retailers and restaurants. With a fleet of crowdsourced delivery drivers, its provides businesses with their own pod of drivers to guarantee same-day delivery.
HOPE Beer
HOPE Beer is a range of premium craft beers brewed and bottled at Howth Junction, Dublin. Founded by old school friends Jeanne Mahony, Des McSwiggan and Wim de Jongh, HOPE started out at the end of 2015 with a core range of three beers brewed under contract. A few years later, HOPE Beer is now an award-winning brewery with an extensive range of beers.
MIAS Pharma
MIAS Pharma Ltd is the brainchild of Ann McGee, a former Senior Inspector with the Irish Competent Authority (HPRA). MIAS PharmaLtd was founded to build on Ann's vision of accelerating and innovating compliant patient care. With the growth of the biopharmaceutical sector across the globe, MIAS Pharma intends to act as a catalyst to make Europe an accessible market for new medicines in the most time efficient and cost-effective manner.
BusterBox
BusterBox is a monthly subscription box for dogs. Each month, Buster Box delivers a box full of toys, treats, and other doggie goodies to dogs and their owners around Ireland and the UK. Founded by life-long friends Gary Redmond, Liam Brennan & Paul Carrick in 2016, BusterBox aims to help other dog lovers bond with their pet.
Speaking about award winners, Ruth Ranson, Aer Lingus Director of Communications said: "Supporting start-up businesses in Ireland is a core pillar of the Aer Lingus TakeOff Foundation and I am delighted to announce the winners of our first Take0ff Foundation Start-Up Awards. Launching a new business venture demands a huge amount of determination and commitment from entrepreneurs, with the first few years often proving particularly challenging. We established the TakeOff Foundation Start-Up Awards to help business owners during this early stage of their business journey to help them reach their full potential. We hope the bursary of international flights and exposure in Cara magazine will enable the winning start-ups to pursue new business opportunities in Ireland and abroad."
Pictured above: Alan Hickey, Managing Director of WeBringg; Ann McGee, Managing Director of MIAS Pharma; Liam Brennan, Co-Founder of BusterBox; and Jeanne Mahony, Co-Founder of Hope Beer