Film Board and IDA join forces to promote Irish Talent in Hollywood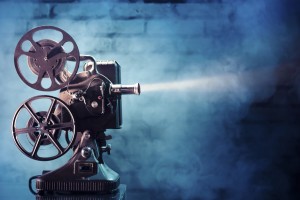 With Irish film talent in the running for an unprecedented nine Academy Awards this Sunday February 28th, the Irish Film Board and IDA Ireland are collaborating to leverage the potential opportunities for Ireland in Los Angeles in the next week to further build Ireland's international reputation as a creative and innovation hub.
Delegations from both agencies will undertake a heavy schedule of meetings with US studios, distributors, talent agents, content platforms, film financiers and entertainment technology companies ahead of next weekend's Oscar Ceremony.
The IFB and IDA have a longstanding, successful track record of working together to attract international productions to Ireland. Both agencies will utilise the backdrop of the success of Ireland at the Academy Awards to highlight Ireland's leading film talent, to bring international film production and creative technology businesses to Ireland with benefits for tourism and the wider economy. Star Wars, Vikings and Penny Dreadful are recent examples of global international hits which are produced in Ireland bringing significant economic benefits to the country and creating opportunities for Irish talent.
James Hickey, Chief Executive of the Irish Film Board said: "For a country of our size to feature so prominently in the Oscar nominations is unprecedented. It is a watershed moment for Irish film with Brooklyn and Room now achieving global status. The eyes of the film world truly are on us and in Hollywood next week our message will be clear – the Irish film sector is a world player in creativity and technical skills."
Meanwhile, Martin Shanahan, CEO of the IDA, said: "The currency of today's creative industries is skilled talent. Digitisation has disrupted and is driving the industry particularly in the graphics, post production, visual effects, content capture and content distribution areas. Ireland is at the crest of these technology changes and its education system is producing world leading graduates in relevant computer and IT disciplines. Several award winning and leading animation and VE companies have originated from Ireland and the industry is at a critical inflection to build on the recent big and small screen successes."