Cork Chamber and Republic of Work Enter Partnership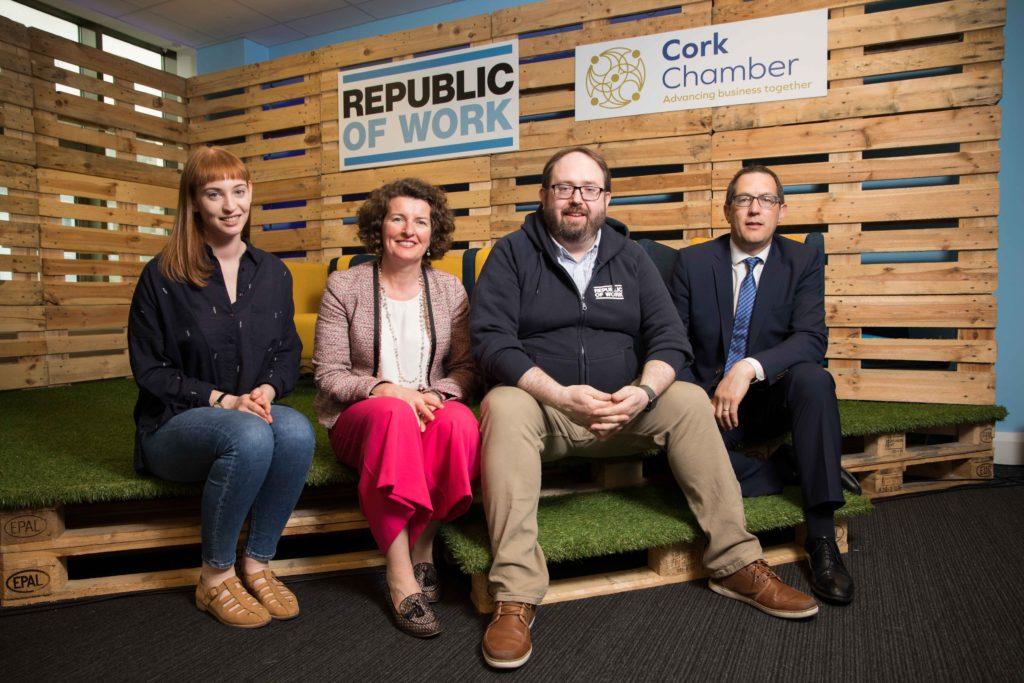 A new partnership between Cork Chamber and digital business hub Republic of Work has been agreed. The partnership will see all members of Cork Chamber availing of a range of new facilities and benefits within Republic Of Work, a Cork-based co-working space. Chamber members will also benefit from discounted access on membership and meeting and event room hire. Together, Cork Chamber and Republic of Work will co-host events, helping Cork businesses to collaborate and grow.
The partnership builds on Cork Chamber's recently announced initiative, whereby start-ups under one year in business are being offered free membership of Cork Chamber in a move to support the growth of new, indigenous businesses across Cork.
Commenting on the partnership, DC Cahalane, CEO of Republic of Work said: "Having just celebrated our first year open at Republic of Work we are tremendously excited about the buzz of commercial activity in the city core of Cork. This new partnership with Cork Chamber will allow the many great Cork companies that comprise the membership of the chamber, access to a city centre base for their activities. Republic of Work is a space for championing business innovation and we hope to be able to help companies at every size, discover what the future of work means for their industry."
Pictured above: Conor Healy and Barbara-Anne Richardson from Cork Chamber and Caroline Kennedy and DC Cahalane from Republic of Work
Image by: Darragh Kane