Business Angel Group To Raise €6M in 48 hours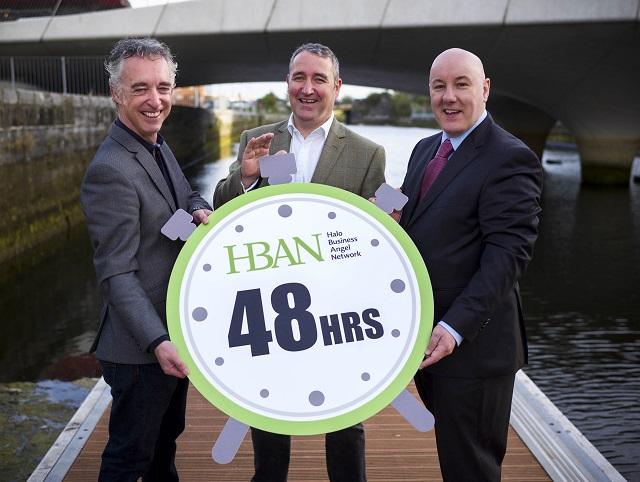 Halo Business Angel Network (HBAN) has announced that it will seek to raise new funds of €6 million in the space of just 48 hours, at its Business Angel Roadshow, starting Wednesday November 9th in Dublin.The company is aiming to sign up 25 new investors to make up the €6m sum. Alongside the fundraising target, the organisation will also visit Dublin, Cork, Waterford and Galway, speaking to potential new business angels looking to invest in some of Ireland's most promising start-ups.
During the roadshow, which can be attended by pre-registered members of the public and potential angels, HBAN will share information on what is required to become a successful business angel investor. It will also provide the opportunity for prospective angels to network with HBAN's existing angels.
HBAN hopes that an additional 27 investors with combined funds of approximately €6m – up from €3m last year – will sign up to become members of the HBAN Business Angel Network at the recruitment drive. The organisation aims to sign up ten angels in Dublin, seven in Cork and five each in Waterford and Galway. Industry expertise of interest includes IT, telecommunications, food and beverages, digital marketing, medtech, agritech and nutraceuticals.
The roadshow will also give 12 start-ups the chance to pitch to current business angels, as well as angel syndicates, for their investment and expertise. Combined, the companies are seeking more than €10m in funding.
Business angels are typically successful entrepreneurs from the industry in which they are investing. Many Irish start-ups are attracted to business angel investment because it provides them not just with much-needed capital, but also the expertise, domain knowledge and network of contacts that each angel brings to the table. This strategic support can help companies grow and ultimately, scale.
Statistics from EBAN, the European Business Angel Network, show that on average businesses' top lines increase by 150 per cent within three years of investment.
John Phelan, National Director, HBAN, said: "The Business Angel Roadshow gives us a chance to show potential investors the value of angel investing and the quality of deal flow that HBAN provides to the network. There are thousands of early-stage companies in Ireland looking not just for funding, but also the right expertise to help them scale. We have seen ourselves how valuable angel investing is to companies and now we need more angels to invest in Ireland's promising start-ups and our economic future."
For more information and to register for your nearest Roadshow, click here.
Pictured above are John Phelan, National Director of Halo Business Angel Network, with business angels Conor Kinsella and Colm Healy.