Hong Kong and Dublin Discuss Green Finance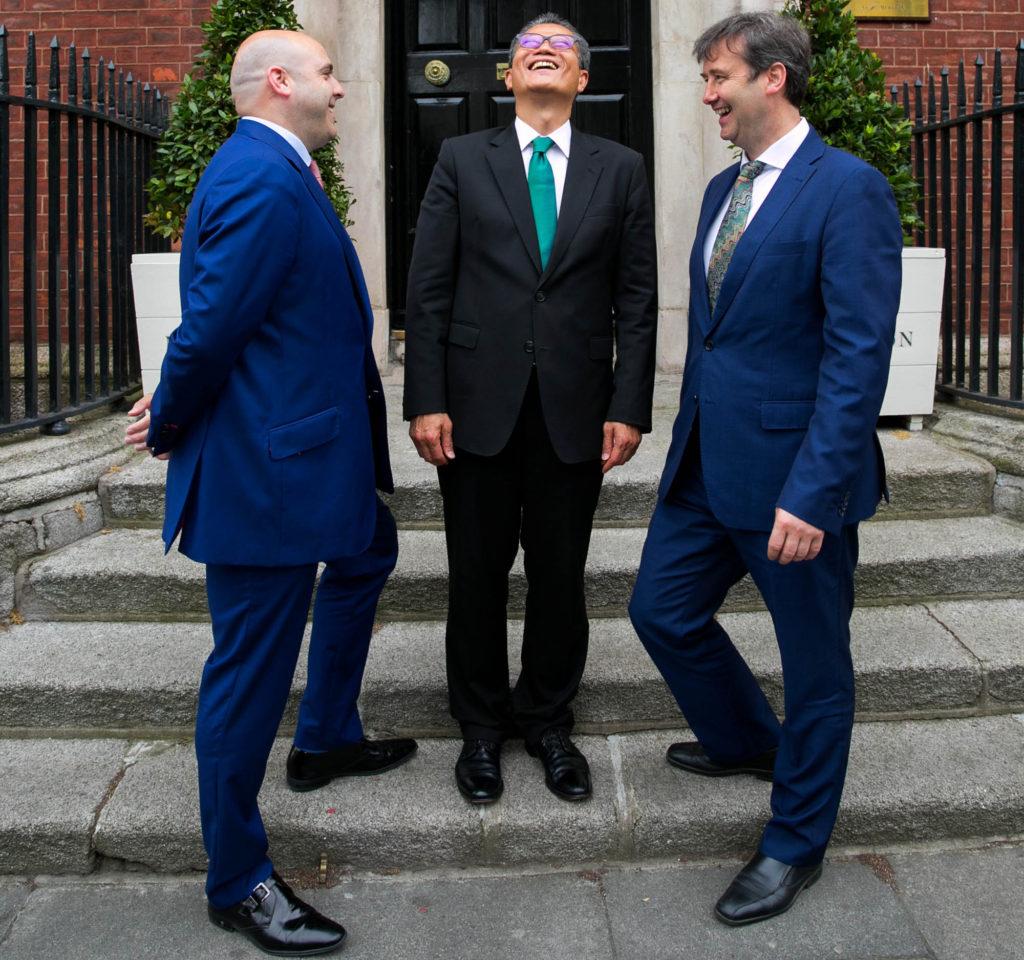 Hong Kong and Dublin have expressed an interest in ramping up both economies' involvement in the area of green finance. Hong Kong's Financial Secretary, Paul Chan Mo-po, met with Financial Services Minister Michael D'Arcy in Dublin last Friday at a meeting hosted by Finance Green Ireland, a committee of public and private sector interests covering the low-carbon and investment sectors. Sustainable Nation Ireland, supported by the Department of Finance, set up the Finance Green Committee to promote Irish green finance activity and initiatives.
Secretary Chan took part in discussions about how Ireland and Hong Kong can position themselves to attract and deploy the significant sums of domestic and international capital that are needed to invest in global decarbonisation efforts. Sustainable Nation Ireland and the green finance industry in Hong Kong are exploring opportunities to collaborate on green finance matters of mutual interest.
Dublin and Hong Kong both are founding members of the G7-supported United Nations Financial Centres for Sustainability (FC4S) global network, set up last year. The FC4S promotes strategic action in their financial centres and works with city, regional, national and international policymakers to build positive conditions for green finance.
Hong Kong has an ambition to be Asia's premier green finance hub. Earlier this year it announced plans for a green bond issuance programme with a borrowing ceiling of HKD100 billion (about US$12.8 billion or €10.9 billion equivalent) and a Green Bond Grant Scheme to subsidise eligible green bond issuers on using the local Green Finance Certification Scheme, as part of its budget for 2018/19, in a bid "to demonstrate the government's commitment to promoting green finance".
The scale of the programme makes Hong Kong's the largest sovereign green bond issuance programme in the world.
Commenting on the meeting, Minister of State for Financial Services, Michael D'Arcy, said:"Ireland was the first country in 2012 to recognise the importance of the green finance agenda. As a result, today we have €28bn of Green Finance activity already and a thriving cluster of activity covering asset management, domiciling and the listing of green bonds.
"Today, together with Hong Kong and other financial centres, Ireland is taking a leadership role on this agenda. I look forward to the discussion with Secretary Chan, learning more about Hong Kong's leadership credentials in this area and exploring areas of possible collaboration."
Pictured above: Sustainable Nation CEO Stephen Nolan; Hong Kong Financial Secretary Paul Chan; and Financial Services Minister Michael D'Arcy